Fashion designers dress the stars for the red carpet
Celebrities grace the red carpet in a bevy of beautiful gowns from designers, many of which are from Badgley Mischka, known for intricate beading and slinky silhouettes. The designer's dresses first gained notoriety amongst A-listers when Winona Ryder donned a black sequin v-neck gown on the red carpet in 1998.
This was seen as a return to Old Hollywood glamour and soon starlets galore were snapped walking the red carpet in one of their designer confections. Set to a backdrop of the Southwest at the Hermosa Inn in Arizona for their inaugural Conversations In Fashion series with the Phoenix Art Museum, the designers regaled an audience of fashion enthusiasts with stories of what it's like to work with actresses such as Jennifer Lopez, Helen Mirren, and Oprah Winfrey—mentioning that the ones who are confident are the most fun to work with. For my latest mission, I had the pleasure to sit with Mark Badgley and James Mischka to get more intel about the brand and their book "Badgley Mischka: American Glamour."
Mignon Gould: How do you believe Badgley Mischka has changed the landscape of fashion?
James Mischka: Oh, that's a big order!
Mark Badgley: Oh, yes. (laughs)
Mischka: One of our things we are kind of known for is celebrity dressing and the whole red carpet thing and that kind of didn't exist when we started doing it. They use to design their own clothes and have them made and it was really a whole different thing—designers actually dressing celebrities for the red carpet. So we started doing it and we were like "that's a good idea." It became what our brand kind of got known for, for a long time.
Badgley: It's like what James said, I remember the first time we got a phone call from Hollywood about doing a dress for one of the girls. We're like, "Oh yeah I guess, why not … it's Winona Ryder, that sounds like a good idea." Now, it's such a phenomenon in fashion, but at the time, for whatever reason, the connection hadn't really happened yet. Back then, there was very much a departure between 7th Avenue and Hollywood. At the time, fashion was getting very casual, it was all about dressed down Fridays, and it was all about seasonless clothes, and clothes that took you everywhere—and that's never really what James and I were about. Right at a time when life was becoming so practical and people were starting to dress very industrial in a sense, we sort of liked the notion of a woman going home and really changing and putting on something really special and looking forward to a beautiful evening. She's dressed really beautifully, sort of like how our grandmother would have dressed. To us there was a certain charm to that.
Mischka: Exactly!
Badgley: And I think that women, of course, they have to be practical today, but I still think there is a little bit of that in every woman where she likes to indulge herself and feel special and put on something gorgeous, because I think that's really hard to replace.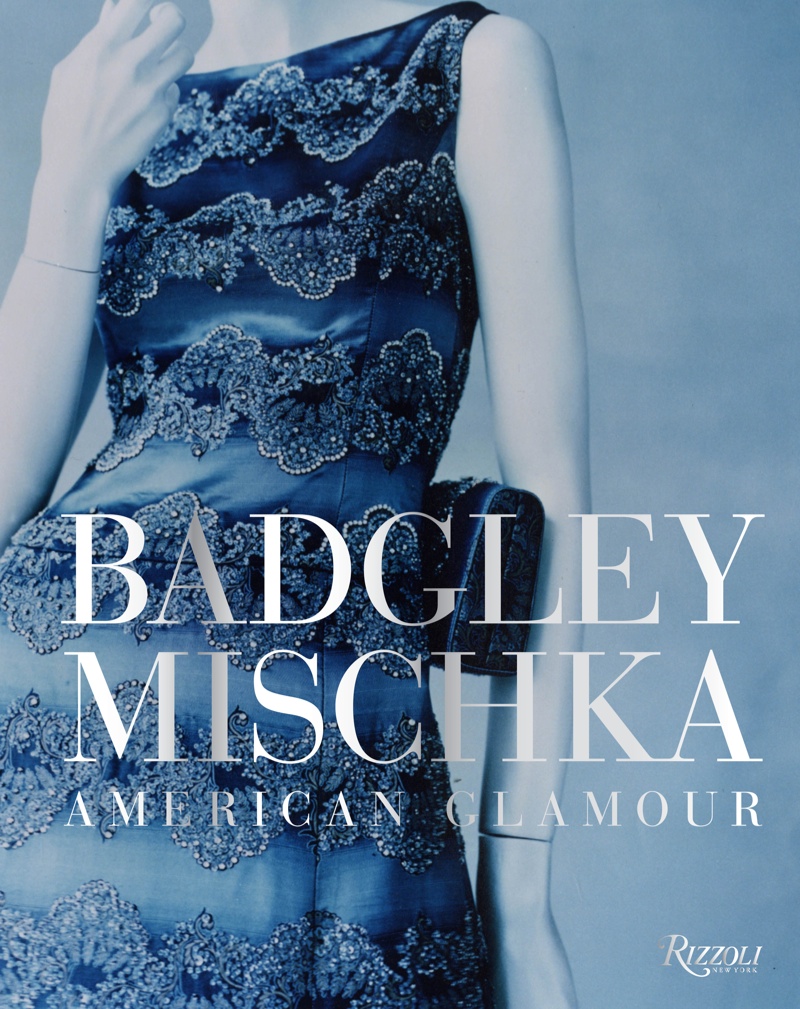 Mignon: It's the whole idea of women loving to dress up. When I think about what you guys have done for dresses, I think about Coco Chanel, who wanted to take women to more simplicity in dress. It's amazing that you brought back the idea that it's okay to be feminine and have a little opulence.
Badgley: Yes, and you can be both … I know a lot of women that almost dress like men by day. They've got a great style and it's very practical and then you see them in the evening and then you see this other side of them—to me it's very fascinating to see both sides of a person like that and the way she expresses herself through clothes. We love the glamorous dressed up side of this industry. Every time James and I try to design something sporty or dressed down, it's kind of a flop. It's just not in our DNA.
Mignon: You have dressed some lovely starlets. Is there anyone you have not had the opportunity to dress – past or present—that you would love to be able to dress up and put on the red carpet?
Mischka: There's always the new ones coming up that you think are just so beautiful and so talented. To us, it's a lot about the talent, it's not just about how they look. It's also important how they consider themselves to be actors.
Mignon: As someone reputable in the industry?
Mischka: Absolutely, because we take what we do seriously, they should take what they do seriously as well. Of course if they are beautiful, it doesn't hurt.
Mignon: So, is there anyone specific that comes to mind?
Badgley: You know who we've never dressed and I've always regretted it. We've dressed her in magazines, but we never dressed her for the red carpet. We never dressed Uma Thurman, and I would have loved to dress her, because she always dresses sort of in an Old Hollywood sort of sensibility at night.
Mignon: Kind of that 40's glamour.
Badgley: She has that 40's glam.
Mischka: Her look kind of recalls Bette Davis a little bit.
Badgley: We never connected with her and I kind of regretted that.
Mignon: Never say never, there's always an opportunity!
Badgley: Exactly!
Mignon: So, in one word can you each describe Badgley Mischka?
Mischka: I think glamourous is definitely one word that people always think about when they think about Badgley Mischka.
Badgley: I have to go with that—there's not another word that comes nearly as close. That sort of sums up the heritage of our brand.
Mignon: So speaking of glamour, you have a book out, 'American Glamour.' I'm so excited about it, it has a forward from Vogue's André Leon Talley and the introduction is from Phoenix Art Museum's Dennita Sewell. Tell me what inspired this book.
Mischka: People have been asking us to do it for quite some time … we had boxes and boxes of press and things we had shot. We wanted to just put it all together in one place and have it be sort of a capsule recollection of what Badgley Mischka has been over the years. It really talks about all the different aspects of an evening gown and what our evening gowns mean: there's a whole section on beading, a section on silhouette, a whole section on bridal—all because those are different aspects of the evening gowns that we do.
Mignon: What was the most rewarding part of doing a book?
Mischka: What was fun was going back and rediscovering a lot of things from our archives because we'd been in business for close to 30 years. We were going back 26 years ago and revisiting things that we had done then and we were like, "Oh, that was a good shoot—that was pretty." It was just kind of fun to see all that stuff and have it come back to life again for us.
Mignon: What's next for Badgley Mischka?
Badgley: Something really exciting just happened, actually more on a business frontier, but James and I just bought our company back from our parent company. We were owned for the last twelve years by this very large public company – conglomerate – and James and I just had the rare ability and a lot of luck to buy our brand back, so we'll have complete control of its destiny and creativity, so that's super exciting to us.
Mignon: Well, congratulations!
Badgley: Thank you! So we're going to do some expansion, just a little bit. We'll always be core to our evening wear, that's what we stand for. We never want to be everything to everybody. But there's a few little projects we'd like to do, like some things in home, some things in fragrance, we'd like to open up a few more stores—it's just nice we can do it our way. That's what we're excited about.