Jewelry designer discusses latest book and being confidant to iconic fashion designer Bonnie Cashin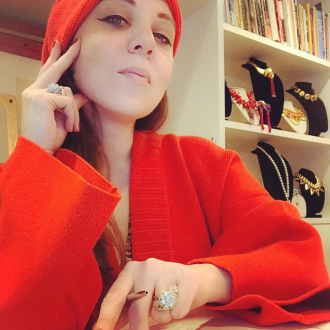 Iconic fashion designers are regaled for the beautiful confections that they skillfully design. When they are exceptionally talented, they are heralded in text books, quoted by their contemporaries, and have eponymous fashion houses helmed by eccentric designers, who keep their legacy alive.
That's why I was so baffled to discover the works and talents of a little known designer captured in the book, "Bonnie Cashin: Chic Is Where You Find It." I had never heard of Bonnie Cashin, yet I had unwittingly seen looks inspired from her avant garde sportswear designs of the 50s, 60s, and 70s.
Thanks to author and jewelry designer Dr. Stephanie Lake—who recently spoke at the Phoenix Art Museum and during their collaboration with The Hermosa Inn for their "Conversations In Fashion" series—I discovered this hidden gem when Dr. Lake shared the untold story of fashion's unsung heroine, Bonnie Cashin. I recently caught up with Dr. Lake for an exclusive interview on her new book, her elegant jewelry designs, and to get intel on what it was like to become the confidant to one of America's most iconic fashion designers.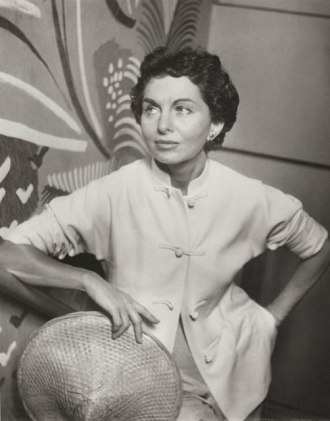 Did you and Ms. Cashin discuss the book before her untimely passing? Yes, we talked about how she wanted her story told—not how to do it, but "how to think it," she stressed. Her emphasis centered on inspiring others to live a creative life of their own design, full of truly generative ideas that enhance contemporary living.
The forward from Jonathan Adler is so colorful and charming. How was he and Ms. Cashin connected? Jonathan has always named Bonnie as part of his holy trinity of designers. His own manifesto includes "We believe in our muses: David Hicks, Alexander Girard, Bonnie Cashin." I met Jonathan and his husband Simon Doonan, when I first moved to Manhattan. They have both been constant cheerleaders of my work, and when it was time to put together this book, I knew that Jonathan had to pen the foreword. His "Ten Commandments of Cashinism" went above and beyond in setting the right tone for the tome.
There are many fashion influences today from Bonnie Cashin. What do you believe is the most prominent nod from her design style? Conceptually, her ideas form the core of American ready-to-wear. Her ideas, once radical, are now generic fashion terms: season-less wardrobes, mix and match separates, winter pastels, and most famously layering—the concept and the term. She inaugurated the use of hardware in high fashion, and count that term, too. Every time you see a piece of chunky hardware on a garment or a handbag, that stems from Bonnie. She was always on the hunt—looking at equestrian gear, dog leash clasps, firefighter's gear, and of course the closure from the convertible top of her 1940's sports car. The brass turnlock that she used on all of her clothing and accessories from the 1960s through the 1980s, is still in use by many companies today.
Without a house that lived on past her retirement, without perfumes and scarves and sunglasses bearing her name, she was all but forgotten save for fashion history buffs, vintage collectors, and those who adored and purchased her work during her lifetime.
With undeniable contributions to the fashion industry, why do you believe that Ms. Cashin has been overlooked in fashion history, before your book? It really comes down to the fact that she did not play by the rules. She worked as an artist, alone in a home-based studio, her "secret laboratory" as she called it. She did not license and she did not have any assistant designers. She turned away untold millions of dollars and, as one colleague described in the late 1970s, she could have been the wealthiest designer in American fashion, but she was "too bloody uncompromising." Without a house that lived on past her retirement, without perfumes and scarves and sunglasses bearing her name, she was all but forgotten save for fashion history buffs, vintage collectors, and those who adored and purchased her work during her lifetime.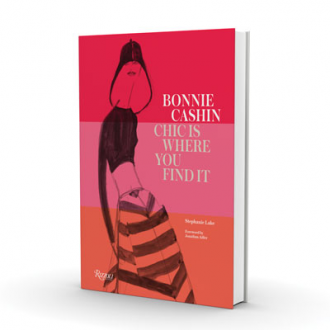 The Cashin look is unmistakable, once one is exposed to her work. There is an extraordinary fashion family tree with roots in Cashin, including Perry Ellis, Calvin Klein, Isaac Mizrahi, Marc Jacobs, Tom Ford, Phoebe Philo, Nicolas Ghesquière, Anna Sui, Yohji Yamamoto, and Miuccia Prada. I have seen collections that are little more than Cashin copies or—at its worst—tricked-out, gussied up Cashin staples, which she would abhor. More frequently, however, her work appears in the guise of thoughtful nods from designers that revere her work and its enduring validity.
Today, fast fashion is rapid and high-end designers routinely partner with discount retailers to get their designs to the masses. How do you believe Ms. Cashin would have reacted to this? Bonnie believed that great design could and should be available at any price. Her own work in the 1950s ranged from a $12.95 raincoat to a $2,000 fur. She would not criticize the partnerships, per se, but she would be horrified at the environmental and socioeconomic cost of producing these garments, as well as the entire idea of "fast fashion." She did not believe that clothing should have built-in obsolescence.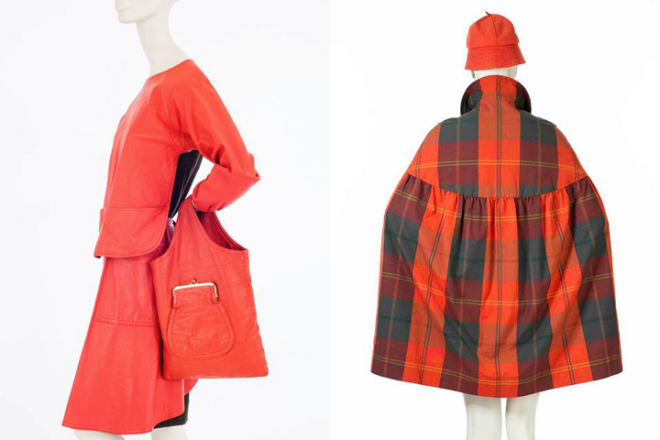 Ms. Cashin designed for myriad brands from Hermès to Coach, for which she was the first designer. Did she ever express how designing for other brands impacted her work and career? It gave her the utmost freedom. She never had a boss or an investor to answer to, and she never had employees to oversee and manage. She would only work with manufacturers or brands of her choosing to create a specific type of garment or accessory. There was one for cashmere sweaters, another for gloves, another for coats or handbags, and when a contract term was done, she could renew or never be involved with that company again.
Ms. Cashin created designs with interesting silhouettes influenced by geometric and architectural shapes, such as a suede pant suit with a curved jacket. What inspired this aesthetic? She was tremendously interested in all of the sciences, and she often looked at engineering or mathematical constructs in creating new shapes to envelope the body. Architecture, too, was a constant influence. She thought of her garments as both pleasing kinetic art, and as a personal environment that had to function in a practical way, to suit the activities, the climate, and also the mood of the wearer.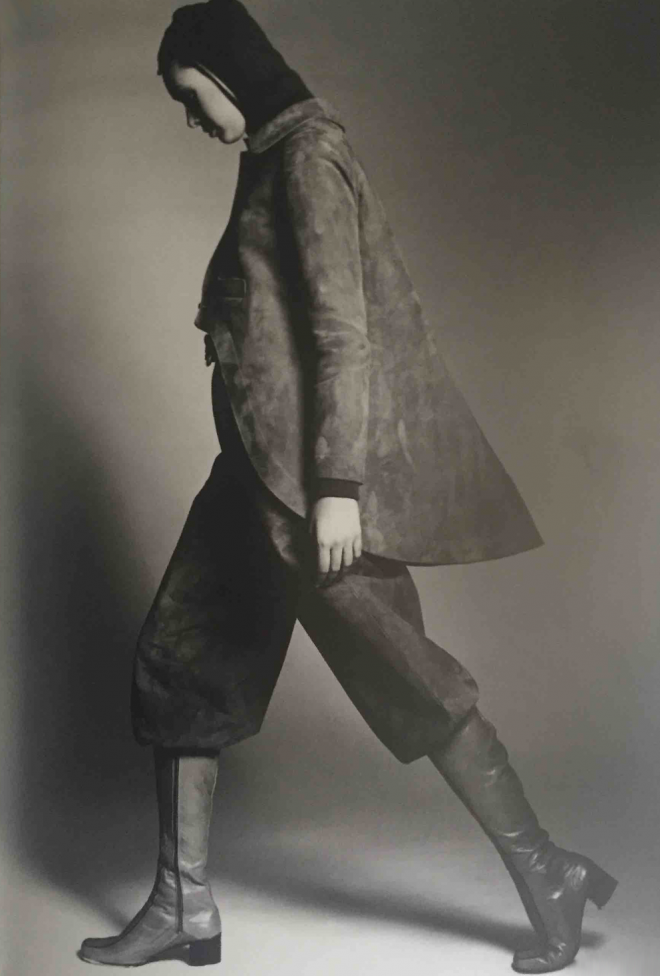 Ms. Cashin, who worked alone, had not only a great design vision, but her styling of the looks she created had a penchant for being classic and sophisticated. How would you describe her personal style? She was her own muse and model. You can look at any press release photograph of her work and it is exactly the way she dressed in real life. The exception is her cocktail party attire. She had an 'Auntie Mame' streak, and would wear antique garments collected from her travels—gorgeous silks from China and Japan, and outrageous hats from every country she visited.
You launched Stephanie Lake Design in 2007. How has your work as a jewelry designer been inspired from working closely with Ms. Cashin, and your in depth research on her work? I work almost exactly the way that she did. I work alone, from a 'secret laboratory' and I only design what I want to own and wear. I refuse to enter into any agreement that would compromise my creativity. I don't look over my shoulder at what other designers in my field are doing. I also design with a character in mind, as she did from her years as a costume designer. We both worked from pure imagination. I envision a scene and I imagine my jewelry in it.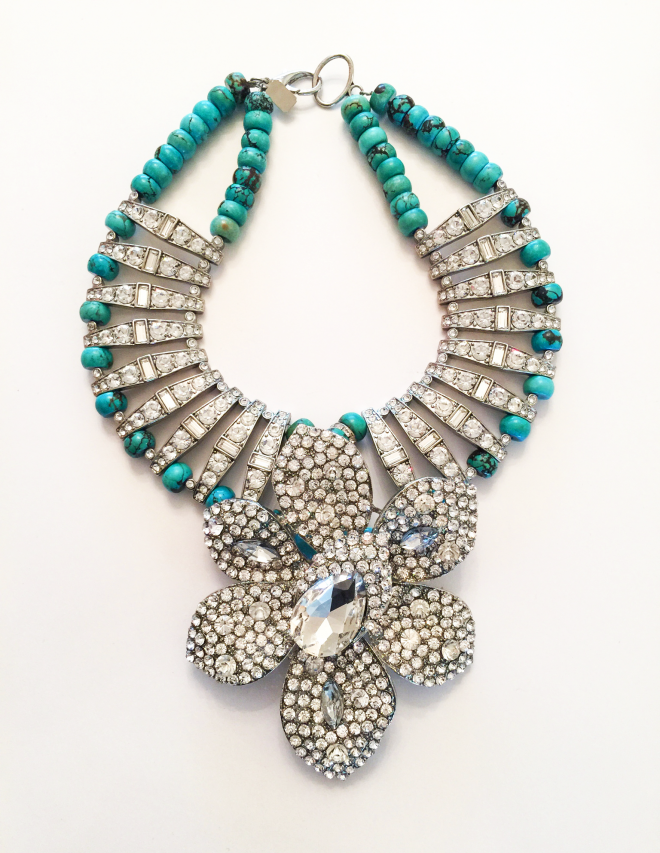 How would you describe your jewelry design style? I use centuries of source materials and my ideas stem from studying centuries of adornment—I find it difficult to describe because it is so wildly eclectic. There is always, however, a balance between extravagance and order. I love over the top embellishment as much as I love spare elegance. Given my background—and one very jaded eye—I aim to design pieces that are unlike anything I have seen before. My clients are equally discerning and looking for distinction.
What's next for Stephanie Lake and Bonnie Cashin? I am continuing my book tour around the country, which really is my favorite thing—talking to people who are either passionate fans of Bonnie's work, or just blown away by discovering her for the first time. Next is scheduling a series of exhibitions showcasing the official Bonnie Cashin design archive, which I own in its entirety, and bringing the book to life. I would love to work on a documentary of her life and work, too. She is still one of the great untold stories of the twentieth century, equal parts incredible fairy tale and significant fashion history.
To buy "Bonnie Cashin: Chic Is Where You Find It" rizzoliusa.com. For more information on Stephanie Lake Design visit stephanielakedesign.com. For more events with Phoenix Art Museum visit phxart.org. For more information on events at Hermosa Inn, visit hermosainn.com.