It is that time of year again when we are regaled with back-to-back award shows honoring our favorite actors and actresses. But homage is also paid to those we seldom hear of, who work diligently behind the scenes helping characters come to life through their costuming such as Michael O'Connor, an Academy Award-winning costume designer who has worked on many films including Harry Potter and the Chamber of Secrets (2002), The Last King of Scotland (2006), The Duchess (2008), and Jane Eyre (2011). His work on Jane Eyre has garnered him another nomination for the coveted Academy Award. I recently caught up with Mr. O'Connor, who was in London, for a phone interview to discuss the film, his inspiration, and working with director Cary Fukunaga.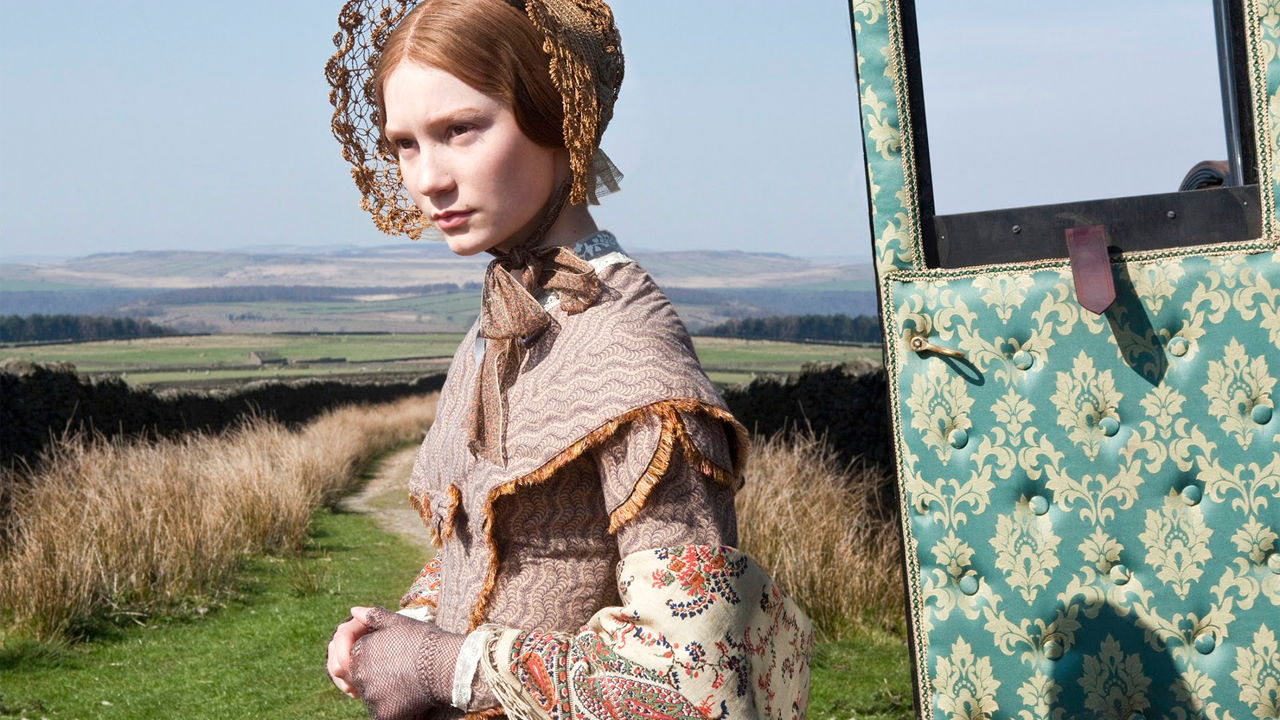 ---
The Chic Spy: How closely did you collaborate with Cary Fukunaga in Jane Eyre and did he offer suggestions or ideas for costuming?
Michael O'Connor: Yes very closely. He sent dramatic images from the Victorian era. We discussed the fabrics and the textiles and why I was choosing a particular textile and how I represented it. He said it would be great if when you're designing for Jane Eyre, think of the surroundings and reflect the buildings she's living in. All those things we collaborated very closely.
TCS: Her styling also reflected the moods that her character was experiencing.
MO: That's right. We had done either darker colors or stronger shades of grays, blues and paler grays when she was in a lighter mood in the summer when her and Rochester started to connect. When she returned, she lost the gray at a new stage of her life.
TCS: You have worked on several historical films. Do you design all the costumes or are some items on loan from museums and collectors?
MO: They're all made specifically for the films.
TCS: How long does that process take from concept to completion of the design?
MO: Generally for those things … it would be three months preparation − for Jane, two. But you're still making [costumes] throughout the filming process. You haven't finished everything the first day of the shoot. You're only making what you need up front first and as you do other shoots you're introducing new clothes as we approach new scenes. Sometimes, time runs out. You're literally finishing the day before or the night before you actually meet in the morning.
TCS: During a screening interview, Mia Wasikowska (Jane Eyre) mentioned the agony of wearing a corset in the film. As a costumer, what was the most challenging aspect of creating the costumes for the film?
MO: You are creating it for a character so you want it to be true to the character. But also it's got to be true to the time, in this sense in Jane Eyre. But not so that it is the only thing. But it's not only about character; it also has to be about style and how it fits in [the film]. The agonizing bit … when you're trying to actually say, "Well this dress will take a third of the film, so it has to be right," but you're working a bit on schedule. So designing clothes against a tight deadline is difficult and trying to resist certain temptation to be too ostentatious when in this instance it's not needed.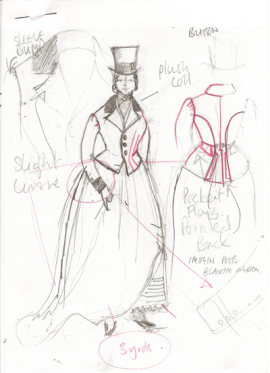 TCS: What type of research do you do when working on a period film?
MO: I read the book, I read the script … in this case it's a novel, so I read the novel. Then glean what I can from the novel. And obviously also costume books from the 19th century and photographs. Nadar was one of the photographers. He was a French photographer. Octavius Hill, he's a Scottish photographer from the 1840s, we used a lot of his reference. There's a costume book called Fashion and Reality. We also used lots of technical costume history books and painters. One painter was Winterhouser. Ingrea, a French painter, was another.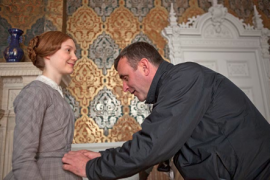 TCS: What was your favorite costume design from the film?
MO: My favorite one is the one that she wears in the beginning when you see her running away from Thornfield. She has this sort of flag dress that's one of her work dresses. That was the visual dress. It's very interesting the way it's cut using the flag in the diagonal and on the side of the bodice. It reflects very well the windows in the architecture of the Jacobean house. So, That dress became known to us as the Jacobean dress.
TCS: If you could work on the costumes for a production not yet done, what would it be?
MO: I think I would like to do the Pickwick Papers. It's many stories about travels in 1830s England. I would love to do an updated version.
TCS: If you could costume an actress or actor, past or present, who would it be?
MO: I would love to work with lots of people in Old Hollywood. That to me is the magic time. Katharine Hepburn would have been great to work with.