Songstress Kristine Elezaj, who Billboard Magazine dubbed a cross between Britney Spears and Rihanna, is a star on the rise. For my latest mission, I've invited Kristine to share her style faves and dish on her new singles in an exclusive interview.
When you hear a song that has that special something, you may not know what that something is, but you find yourself humming to the beat, memorizing the lyrics, and downloading it from iTunes. Before you know it, it's on repeat. That's the vibe of Kristine's new single "Echo."
What's the meaning behind your song "Echo"? The battle and beautiful growth between the light and dark side of your mind.
How old were you when you started singing and do you recall the first song that you sang? I had to be in preschool. My parents and family would tell me I would ask to sing for them but before I would, I would tell them to turn around. It's interesting now that I think about it because it really does say a lot about my personality. I love the artistry of entertaining, but I'm shy in a funny way.
How would you describe your musical style? It's pop but my style has gotten darker as I've explored my sound more. There is an urban element throughout this recent project.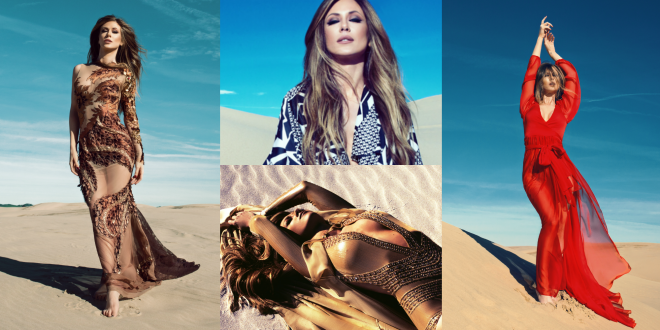 Billboard Magazine described you as a cross between Britney Spears and Rihanna. What about you and/or your music do you attribute likening to Britney and Rihanna? I think it's just strong women who are unapologetic for what they wanted to sound, look like and bring to the forefront with their artistry.
We often see songstresses crossing over to film and TV. If you could be on a current TV show, which show would you choose? Crossing over actually never really has interested me. I'm a musician … It would be extremely rare for me to do something that takes me completely outside of my element.

Who's your Hollywood heartthrob? Gerard Butler
Favorite in fashion. Thomas Wylde. ('Stem' asymmetrical dress below)
Favorite in beauty. Chanel Vitalumière foundation.
Favorite in entertainment. Excited to be releasing my summer single "Could You Be The One" (watch video below) as part of Macy's iHeartRadio Rising Star Program. Vote for Kristine
Favorite in food. Petulla—Albanian fried dough.
What would your fans be shocked to know about you? I'm a homebody. I love taking care of my place and cooking.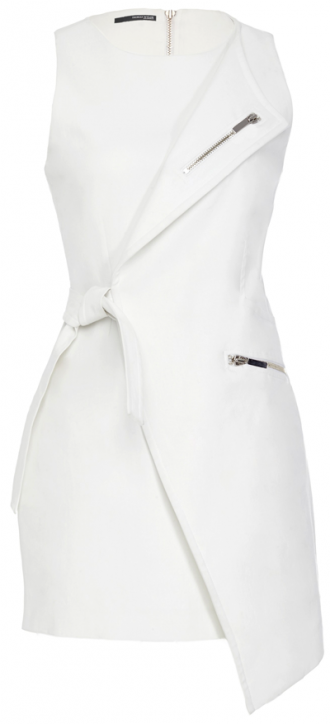 What is the best advice you've been given in your professional career? You really need to understand and be hands on with your business, while staying true to yourself—it will always connect with people.
Finish this statement. When I'm not singing or performing, I'm … Being passionately curious about life.
What is your style profile: Classicist, Minimalist, Mademoiselle, Contemporary, Glamazon, Bohemian, or Rocker? Honestly, I love fashion so much I can relate to all of them. It really depends on my mood that navigates what I gravitate to wearing. Fashion is another avenue of expressing yourself artistically. You should always have fun exploring yourself within.
Favorite cocktail. Whiskey.
Favorite vacation spot. Anywhere with my loved ones is my favorite. It's about the company for me not the destination.
If you were a Chic Spy Agent, what would be your code name? Sassy Meow
Image source: Kristine Elejaz/Shot by Sasha Samsonova