Designer shares intel on working with director Michael Bay, costuming "Transformers" actors, and breaking into the biz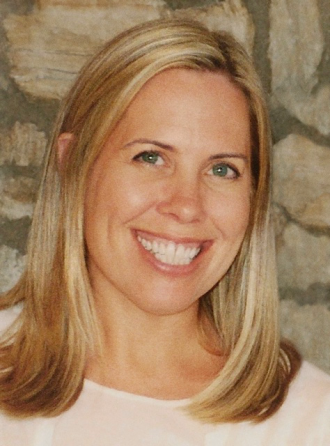 When we think about fashion in film, movies such as "Breakfast at Tiffany's" and "The Devil Wears Prada" come to mind–chock full of high-end gear from the Who's Who in fashion, such as Givenchy and Chanel. But when it comes to films that aren't style-centric, what role does fashion play in those movies?
To get more intel on the sartorial impact in cinema, I caught up with costume designer Lisa Lovaas for a phone chat. Lovaas, a student at the Fashion Institute in downtown Los Angeles during the 80s, didn't have a glamorous introduction into the industry. After being sentenced to community service for a parking violation, she volunteered to work on costumes for community theater. The experience was an 'aha' moment for Lovaas and the 60-hour stint lasted three years.
Fashioning a career in Hollywood
Fast-forward to today–Lovaas is a successful costume designer, who has worked on more than 50 movies including "Jack Reacher" (2012), "The Green Hornet" (2011), "Avatar" (2009) and "Daredevil" (2003). Her latest film is "Transformers: The Last Knight"–she worked on previous "Transformers" films too. One glance at her portfolio and it's evident that in most of the films she has worked on, fashion is understated.
"You want the character to be the focus, not the clothes," she explains. For action-packed films such as "Transformers," the clothing needs to be functional. However, that doesn't mean that much thought and work wasn't put into costuming the film. In fact, it's actually the opposite. "Michael Bay has tremendous taste," Lovaas said. "On a movie like 'Transformers' it has to be fashionable, clean, a great look–and the actors look fantastic."
Taking fashion direction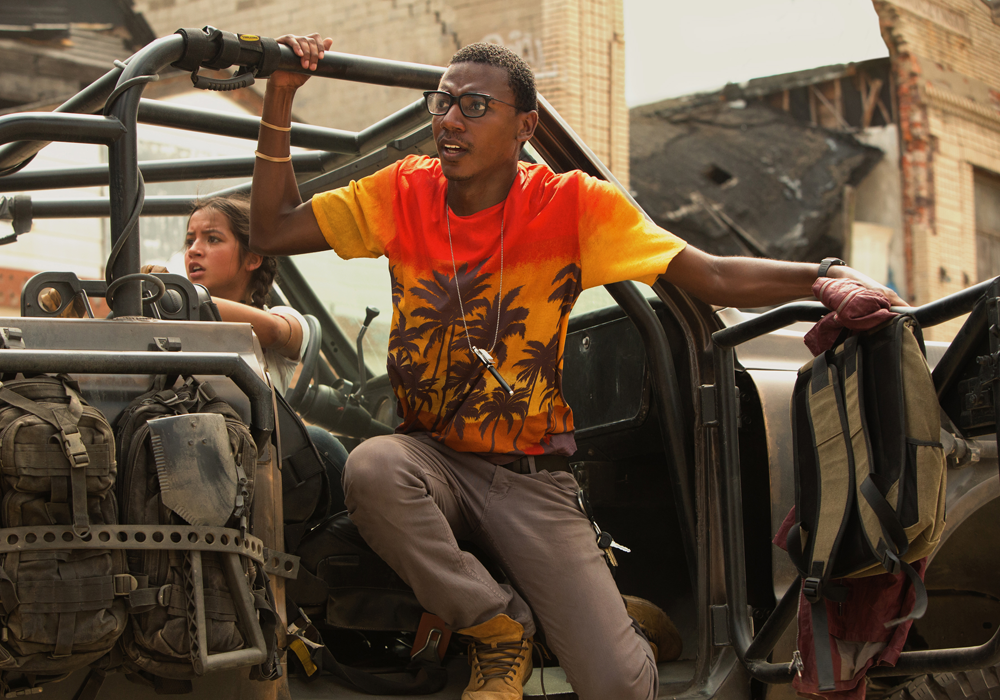 One might think that a director is too busy supervising scenes to worry about a character's look, but they are more involved than one might think. Lovaas describes how Bay shares his style vision for each character. "He's very visual and will wait until the day of shooting to see the actors in costume for a scene, before he knows if it works," Lovaas said.
The life of a costume designer might seem enchanting and glamorous–jet-setting off to far away destinations, collaborating with distinguished directors and styling famous actors, but it's a lot of work too. The latest installment of "Transformers" was filmed in many towns, states, and countries–from Phoenix and Detroit to London and Norway. For Lovaas, this meant shopping at many stores, ranging from small boutiques to major retailers, which were the preferred outlet, because shooting action scenes meant buying multiples of the same garment.
Working closely with a team to scout looks, Lovaas recalled a Saint Laurent t-shirt decorated with a palm tree print (above) that actor Jerrod Carmichael wore in the movie. Bay was such a big fan of the shirt, that he had the actor wear it in a major action scene. Nearly 10 shirts were used. Similarly, Laura Haddock wears a figure-hugging dress from Victoria Beckham, who was contacted directly in order to secure five exact pieces for the actress's scenes. These are not the only high-end designer duds sported in the film. Lovaas shopped a slew of designer brands including Ralph Lauren, Gucci, Drakes, Matchless and Tom Ford–another Bay favorite.
Creating a fashion flashback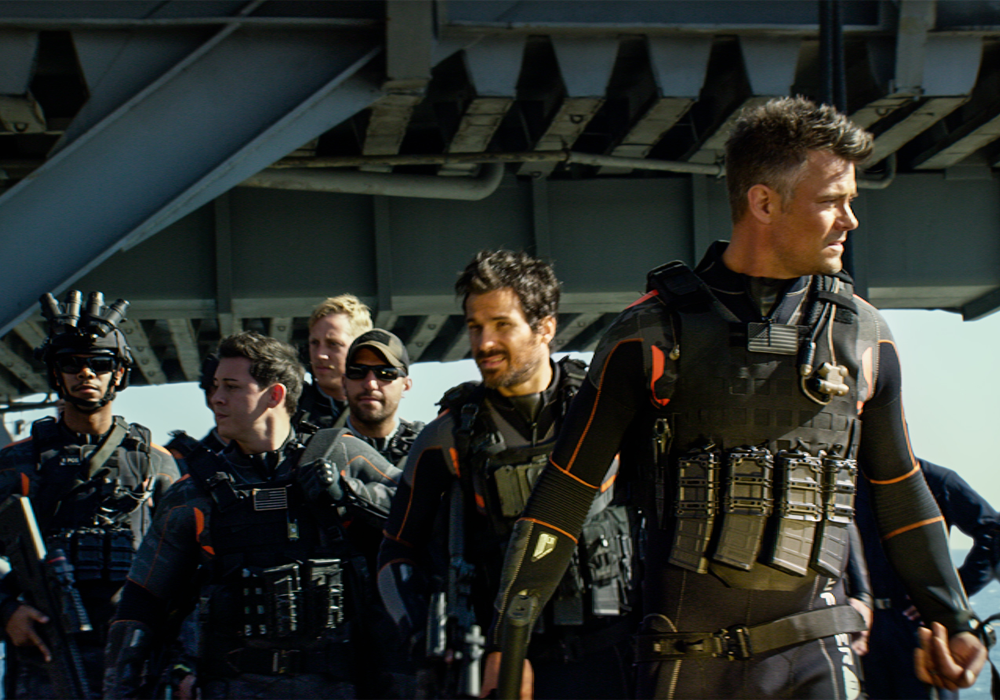 Lovaas's costuming doesn't end there, though. She also designs costumes. In a film like "Transformers," where animation and CGI rule, you might be wondering where her custom designs come into play. But "Transformers" doesn't only deliver on the action, it also serves up a cool collection of period costumes from the Medieval and World War II eras. Lovaas even worked with a Swedish company to design a Navy Seal wet suit with waterproof screen print camouflage on neoprene.
As much as we love to admire the extravagant and unique looks that grace the big screen, costume designers such as Lovaas understand the significance a costume has in telling a character's story and bringing them to life. "With the actor we create the character–they become who you see on screen," Lovaas commented.
Transforming famous actors
When it comes to working with actors, Lovaas shares some of her best experiences. She described Jamie Foxx, who she worked with on "The Amazing Spider-Man 2" (2014), as "very charismatic and a great guy" and Tom Cruise from "Jack Reacher" as "another great guy, who puts in 100% and expects that from others." Then there's Emma Stone (also from "Spider-Man 2"), who she labels as "one of the greatest women" along with Margo Robbie and Tina Fey, whom she worked with on "Whiskey Tango Foxtrot" (2016).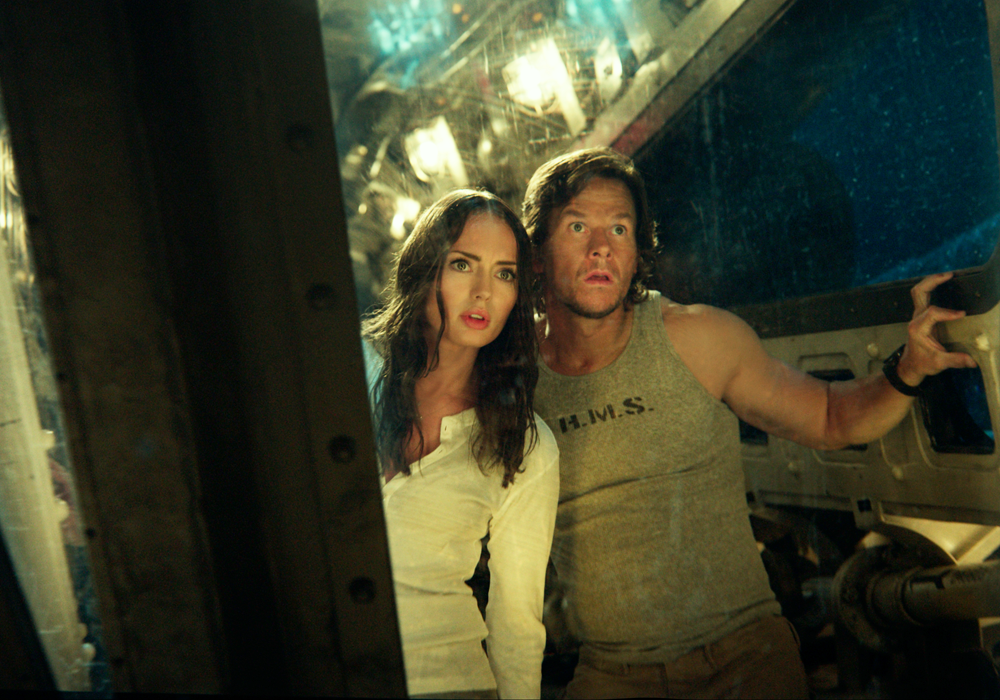 Being a costume designer is also highly intense and demanding work, especially on "Transformers," which spanned from the Medieval period to present day, with a large cast. "This is the biggest 'Transformers' we have ever done," Lovaas stated. "It was a dream for me–Michael initially wanted 30 in the background, we ended up with 600." It's these opportunities that Lovaas revels in–and believes helps bring a film to life.
With such an impressive body of work, it will be exciting to see Lovaas's next big screen project. But I don't think we'll have to wait too long–she's currently working on "Hotel Artemis" starring Jodi Foster, with director Drew Pearce. So, stay tuned!
"Transformers: The Last Knight" opens in theaters June 21st.