Greene talks fashion, acting, and not being afraid to speak her mind
The day-in-the-life of a teen girl might consist of posting a slew of selfies on Instagram and weekends at the mall with BFFs, but for 14-year-old starlet Lizzy Greene, there's much more to her daily routine, from memorizing scripts to nine and a half hour days on set. "We work really hard and I would not change one thing. I love every minute of my job," says the Texas native, who co-stars on Nickelodeon's "Nicky, Ricky, Dicky & Dawn." Greene plays Dawn Harper, the only girl and one-fourth of a set of quadruplets. In the popular comedic series, she and her brothers hilariously navigate through pre-teen life. I recently had the delight of interviewing the young actress and getting intel on being an actress, her love for fashion, and a few fun facts–including her favorite Starbucks drink and the funny lady she'd love to work with.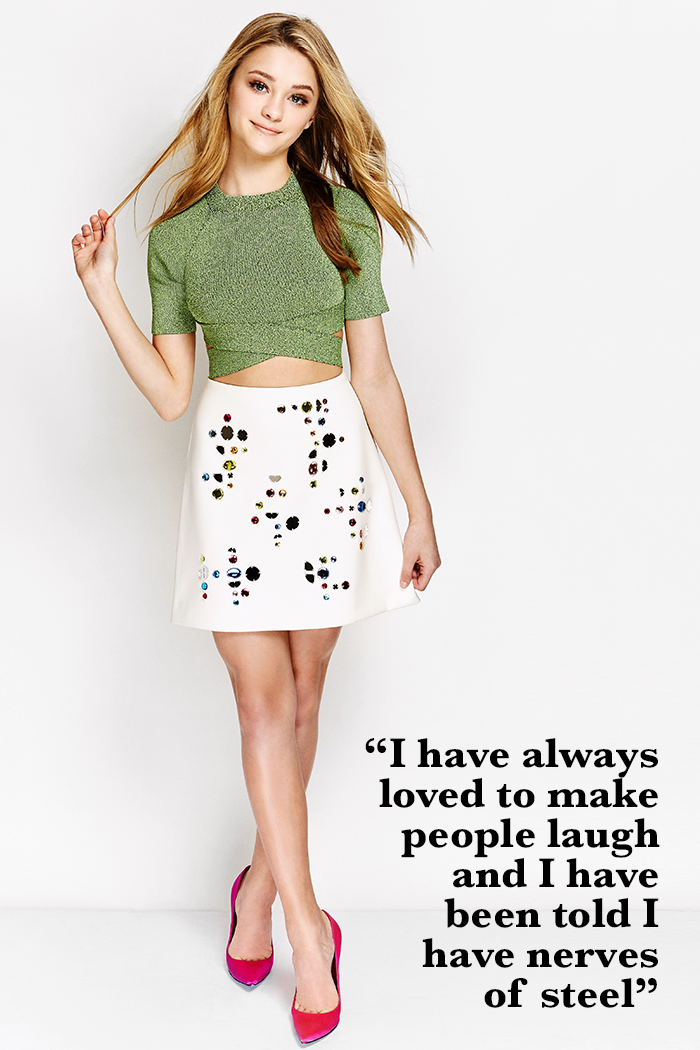 What gravitated you towards acting?
 I have always loved to make people laugh and I have been told I have nerves of steel. Performing comes so naturally to me.
What do you have most in common with your character Dawn? Both of us love being a leader, sense of humor, wit, always up for a challenge with friends and family and and I love all physical stunts they require me to do to play the part. I love lots of action!
Considering your cast is mostly male, how do you make sure you're always heard, and what advice do you have for others who feel they need a stronger voice? Show up to work with a professional mind set. Understand that you can only be in control of your own responsibilities within the show. Focus on your own part of the puzzle and not on others. I know if I have to speak up and take up for myself, I will. Don't be afraid to speak your mind and ask an adult for help if you need to. But remember, nice always wins the battle.
What are some of the "must do" things while preparing for a day on set?
 Know your lines, review changes from the day before, hair and make up, greeting all the crew, and having all my snacks set up in my chair for my quick breaks to grab and go.
What would your fans be shocked to know about you? I love to follow designer brands and see what is new and trendy; [I like] Zendaya and Rihanna, because they both like to take risks; I do not like blush, chewing gum or French fries; I love all kinds of snakes; and my favorite drink is the pink drink from  Starbucks.
What is the most challenging thing you've encountered as a young actress? Learning time management at a young age, keeping up with school, and my lines as Dawn along with working 9.5 hours a day. I have had to sacrifice time with friends and family and being active on a sporting team–we work really hard and I would not change one thing. I love every minute of my job.
If you could act with any actress or actor from the past or present, who would it be, and why? Lucille Ball because she will go down in history as a comedic expert–comedic timing is one of my talents.
What do you want to do next in your career? I hope I book a movie one day.
---
Talking style and entertainment…
What is your style profile? A mix of minimalist, mademoiselle, and glamazon.
What's your favorite item in your closet? All of my bags because I can't turn down a new bag.
What is one thing that is always in your bag? Phone and computer.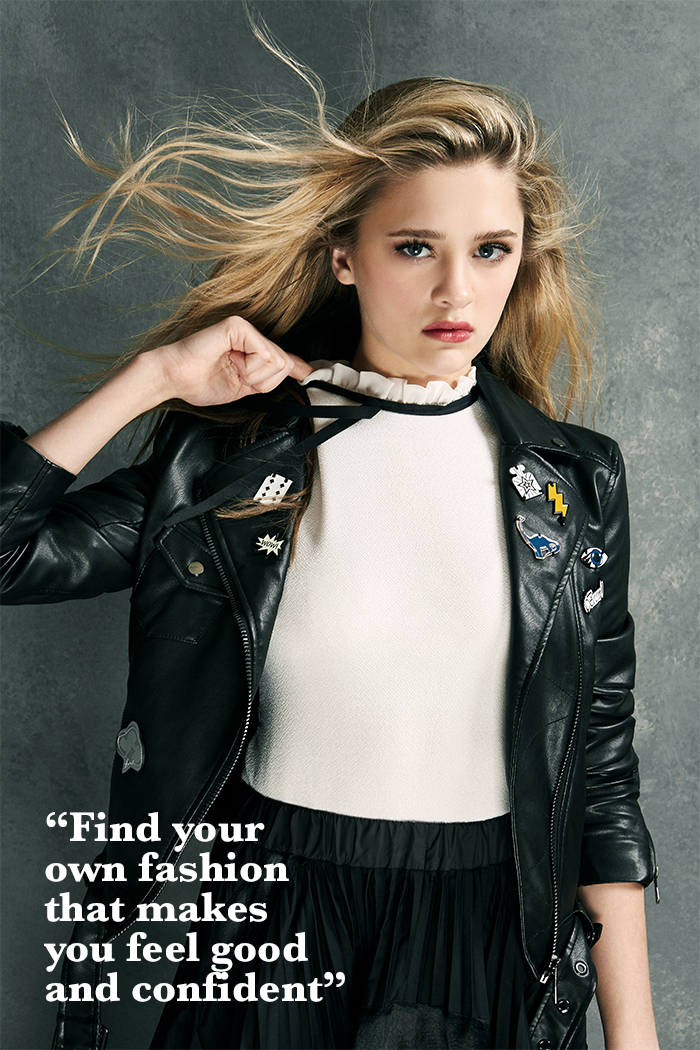 If you had to give your three best styling tips, what would they be? Find your own fashion that makes you feel good and confident. Study up on the trends and the brands you like.
Favorite in fashion. Unusual designs on handbags–Chanel and Gucci do creative trendy designs and I love all the color.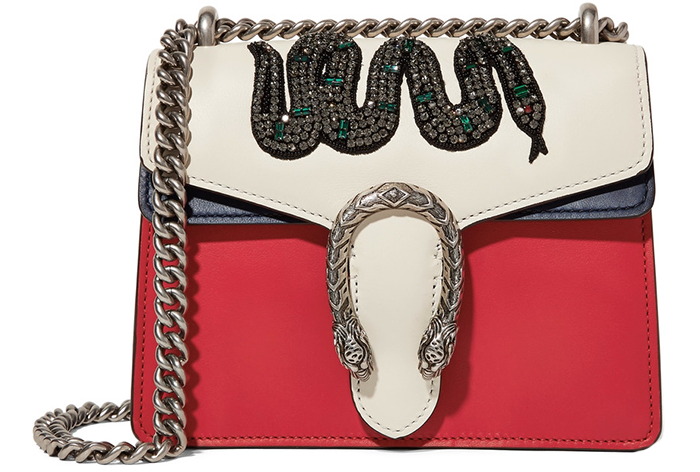 Favorite in beauty. I love skin care. Mario Bedescu Rose and Aloe Mist.
Favorite in entertainment. I love horror movies and I'm looking forward to seeing IT.
Favorite in food. My favorite is the Crispy Rice Spicy Tuna roll. I love lemonade and Mangos.
If you were a Chic Spy Agent, what would be your code name? Fashion Passion
---
Photo credits: Ryan West