'Pinup Housewife' shares style tips plus fashion do's and don'ts
You probably never thought you'd hear the words pinup and housewife in the same sentence, but Tara Radcliffe has successfully merged the two terms. Known for her role on reality tv series "Newlyweds: The First Year," Tara has a fun perspective on being a modern day housewife and she's giving women of all walks of life tips on food, fashion, and sex. I recently caught up with the Malibu-based TV personality to get intel on her style faves and her très chic blog, "Pinup Housewife."
How did you join the "Newlyweds: The First Year" cast? The opportunity for "Newlyweds" practically fell on our laps. I was filming a pilot at that time for another reality series and it had gone downhill. One of the girls that I met during the filming of that introduced me to the casting director of "Newlyweds." Long story short, they loved us through our interview and we were casted from there.
What did you learn from being on the show? I wish I did things a little differently and kept true to myself. One thing that I regret was not showcasing my genuine style with my retro/vintage inspired looks. I was too scared of what the audience would have thought so I always dressed a little more "modern" when we were filming. I felt like I left out a huge part of who I truly am. I learned that, no matter what people may think of you, you should never hide who you are.
Define the term 'Pinup Housewife.
' The name 'Pinup Housewife' came to me one day when I was thinking of some fun blog names that would suit me and my personality. I obviously have an infatuation with Pinup/Retro style and I am a housewife that loves to cook and entertain. 'Pinup Housewife' was the perfect name for me and what I want my readers to know me as.
What sets your blog apart from others? Pinup Housewife is all about entertaining tips—hosting elegant and easy parties at home—tasty recipes, beauty tips, and of course my retro fashion. I have combined all the things that I love into one place. There aren't many food/entertaining blogs that have a retro twist to it so I think Pinup Housewife definitely has it's own unique feel.
What would your followers be shocked to know about you? I'm pretty out there with my personal life and if you have seen "Newlyweds," you definitely know that I don't have much of a filter. But, if I had to think of something, I guess it would be that most people don't know that I have Vitiligo which is an auto-immune disease that destroys your melanocytes. I have white patches around my body that I constantly have to cover with make up or tanning products. It's something that makes me super insecure, but I have recently been going through a stage of acceptance with it and I have been calling my spots "my love spots." I'm trying my hardest to embrace it and not let it affect my confidence.
What is your style profile: Classicist, Minimalist, Mademoiselle, Contemporary, Glamazon, Bohemian, or Rocker? Definitely Mademoiselle!
Favorite in fashion. I'm obsessed with my vintage 1952 black clutch. It's so feminine and classy. I literally pair it up with all of my cocktail dresses for an evening out.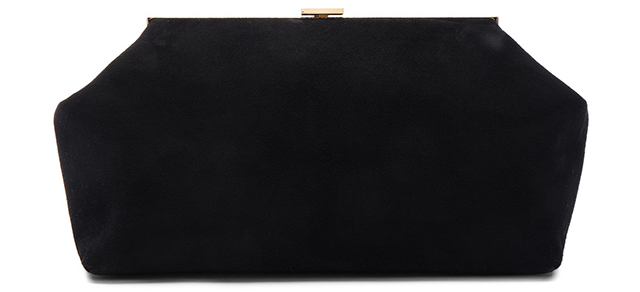 What's always in your handbag? My Spice Lipliner by MAC. Can't leave the house without it.

Flats or heels? Heels!
Favorite in beauty. La Prairie Cellular 3-minute Peel. It is the most amazing thing that I have ever been introduced to. My skin will look flawless for days after using it.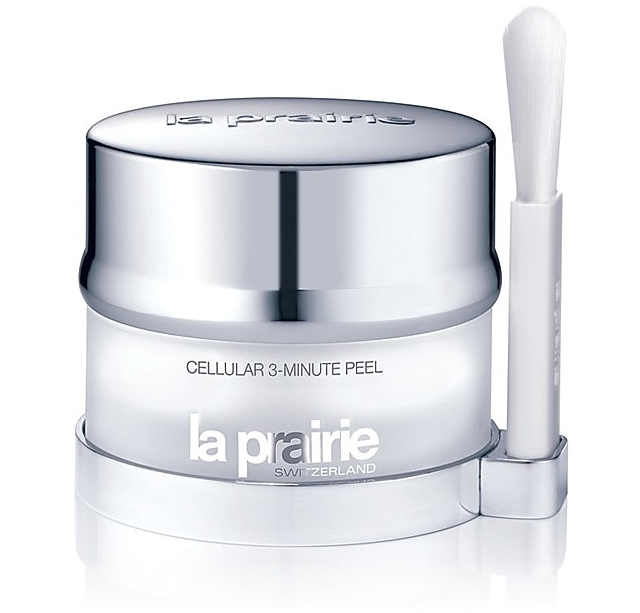 Share one trend you love and one trend you hate. I love how feminine gloves are coming back. It's such a classy piece to pair up with a beautiful dress at night. I hate the grunge look that women have been into lately. It's not appealing to me for women to wear loose ripped up jeans and a slouchy t-shirt.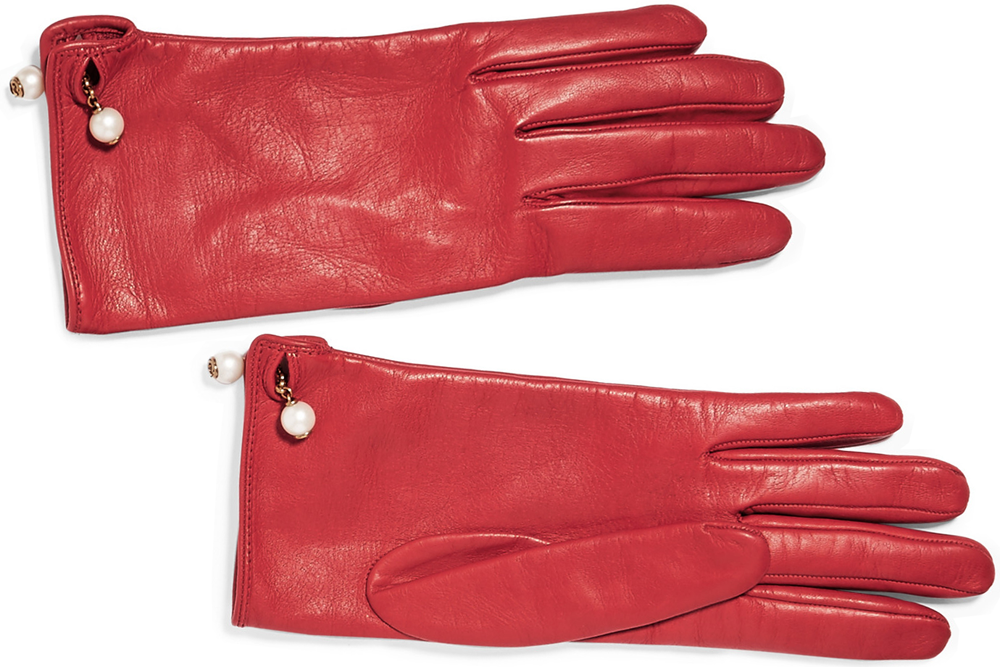 Favorite in entertainment. Waking up to Frank Sinatra playing in the house.
Favorite food. Rib Eye Steak! Yum!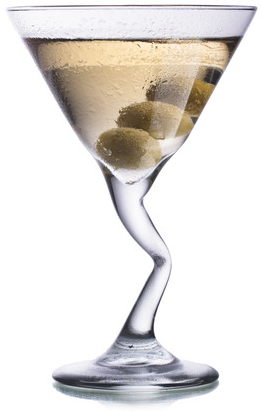 Favorite cocktail. Dirty Martini extra dirty with Tito's Vodka
Favorite vacation spot. Napa.
Tara's tips for being a 'Pinup Housewife'
Always dress up, even if you're going to the grocery store.
Style your home with the things you love—fresh flowers, candles, etc.
Entertain at home and get creative with the dishes you make.
If you were a Chic Spy Agent, what would be your code name? Haha! Cute question … I would say Agent Vintage Vixen!
For more info on Tara Radcliffe, visit pinuphousewife.com.
Image source: Photography by Charles Torrealba,
Styling credits: Hair by Miss Rockabilly Ruby and makeup by Erika Reno