What you'll need to survive a zombie apocalypse
A bevy of apocalypse movies have hit the big screen lately. The latest film, "World War Z," stars Brad Pitt as a United Nations employee battling a zombie epidemic. But, what if the world really became overrun with zombies sauntering through the streets? What would we do, sartorially that is? I've compiled a list of items for a chic survival kit, in case of a zombie attack – all in jest of course.
Struggling to get away from zany zombies is bound to wreak havoc on any ensemble, so why not come prepared with an already distressed look such as the Pierre Balmain cropped jeans, $450. At least they'll be ripped in all the right places.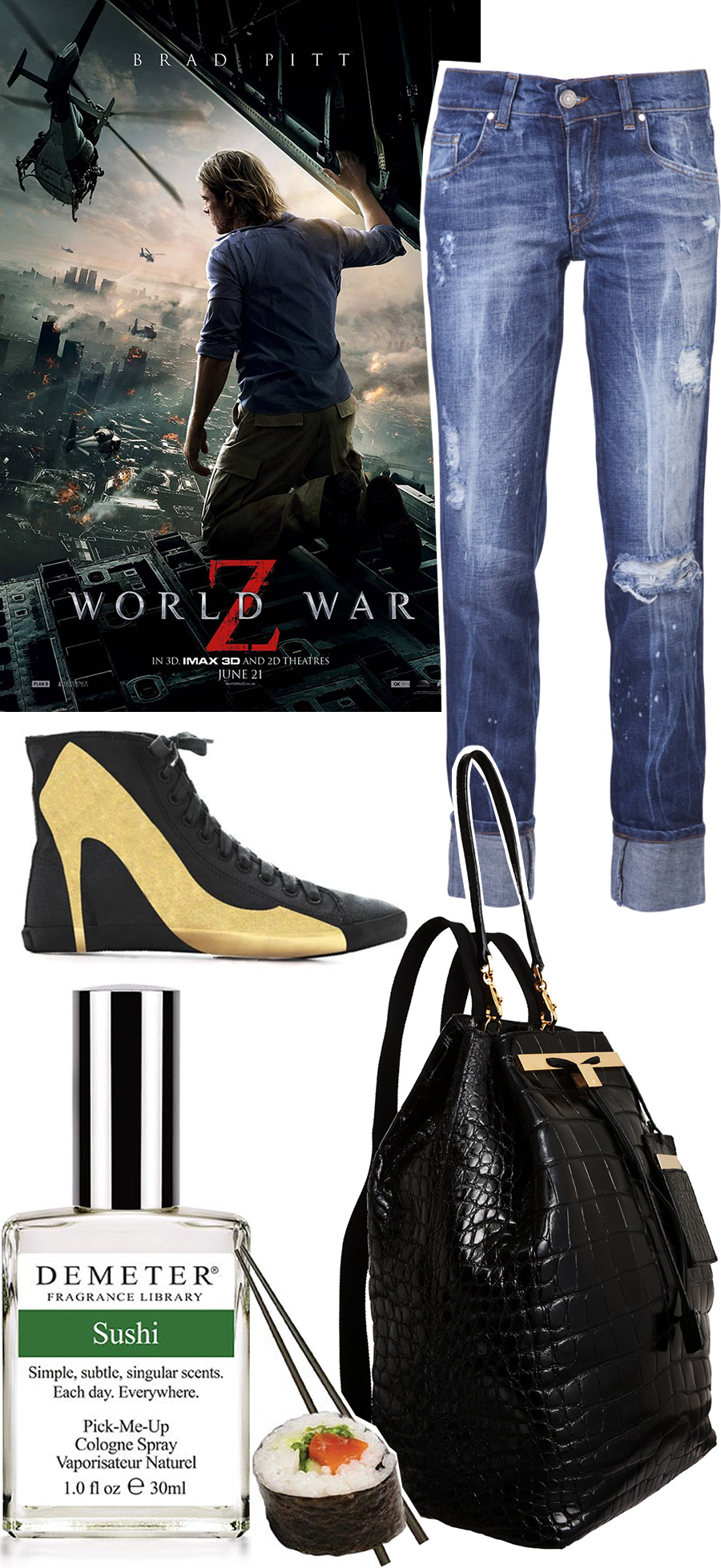 The money you've been saving for that loft in the city might come to better use if you find yourself counting down the days. Why not splurge on The Row alligator backpack, $34,000. It would be perfect for stashing essentials.
Running wildly through the city will require comfy kicks, but what about those fashionistas who couldn't imagine a day without their stilettos? Maybe a 2-in-1 look might be the best option such as the BE&D Big City Sneaker, $64. They're made of canvas with a posh silk screen print.
Escaping zombies can be tricky. Why not throw them off your scent with a spritz of Demeter "Sushi" fragrance, $6-$39.50. The aroma of just cooked sticky rice, seaside seaweed, and hints of ginger and lemon will have them passing you by in search of another.
Unlike Mireille Enos, who co-stars in the film, you won't have your very own Brad Pitt to help save the day, so get the next best thing; a World War Z poster, $49.99-204.99, emblazoned with his image.