Not since "The Green Mile" have I seen a film that offered so much poignant symbolism as The Grey, starring Liam Neeson (Taken). The film, co-written and directed by Joe Carnahan (The A-Team), is set in the Alaska wilderness and follows several men who work on an oil rig, as they try to reach safety after their plane crashes.
Liam Neeson stars as John Ottway, a hired gun whose prey are wolves who threaten the lives of oil riggers on the job. This is how the film opens, with Ottway's site set on a lurking wolf.
Within the first few scenes, I knew this film was going to evoke an array of emotions; how could it not be when the characters are battling the rigid cold, mortal injuries, and being hunted by territorial wolves.
But, the plot doesn't only deal with men trying to navigate themselves through treachurous weather. Their is an underlying combatant called "life" and the film addresses issues that will hit close to home for most, if not every viewer – issues that at one point in time affects us all including good vs. evil, mortality, even faith. A poem recited by Neeson's character serves as an eerie anthem to these struggles:
"Once more into the fray. Into the last good fight I'll ever know. Live and die this day. Live and die this day."
In the film there are many comparisons that can be drawn between man and wolf, especially the pack mentaility. These are superbly supported by good cinematography and tranquil scenes that swiftly segway into body-cringing moments, with heart-pumping man vs. beast battles.
"The Grey" is definitely a thrilling ride that evokes a cornucopia of emotions from fear and anger to sympathy and compassion. It's a ride I highly recommend you take.
Check out my interview with director Joe Carnahan and actor Frank Grillo (Minority Report). Check out more excerpts from this interview at www.chicspytv.com.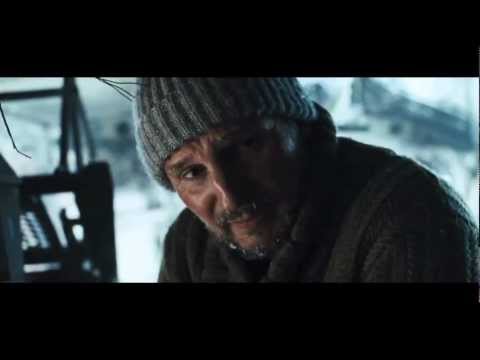 Chicly Yours,
The Chic Spy