In this week's agent letter I'm excited to celebrate spring as one of my favorite seasons. I love the wonderful things this time of year brings, from colorful flowers to fresh fruits.
In honor of spring, I've compiled a few faves to kick off the season in fashion, accessories, beauty, and entertainment to put on your radar.
FASHPIONAGE
On my fashion radar is the Balmain Duchesse satin-trimmed blazer. The beautiful persimmon orange hue is perfect for a season known for brilliant color. Pair with a white tee and boyfriend jeans for a chic casual look.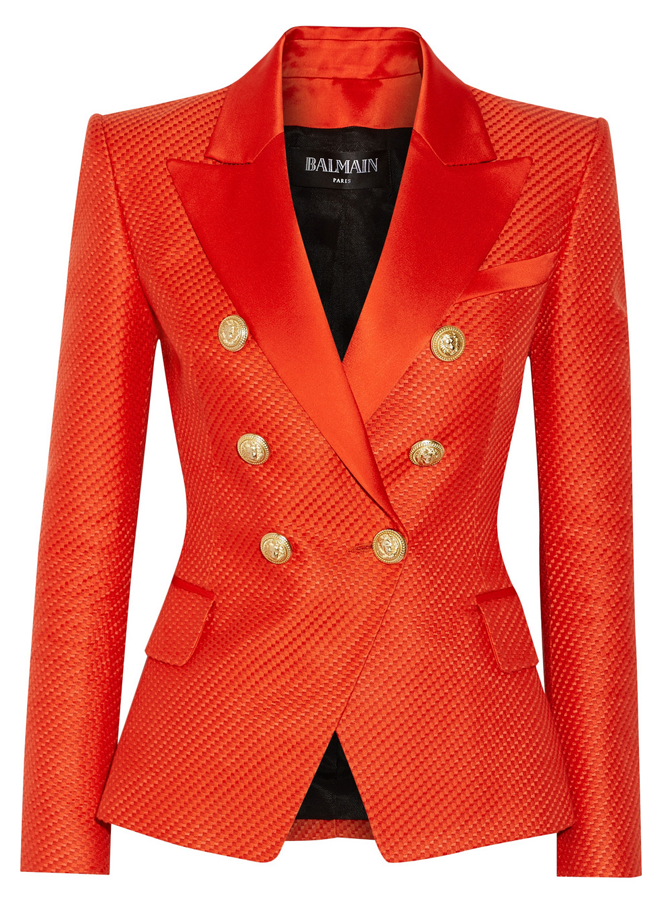 ACCESSORY HEIST
On my accessory radar is the fabulous Kate Spade New York "Rose-Colored Glasses Rose Pail" bag, $328. This whimsical handbag is perfect for Easter brunch or a dinner date night.
BEAUTY ARSENAL
On my beauty radar is Shea Moisture 100% Extra Virgin Coconut Oil, $12.99. From head-to-toe, it is the perfect moisturizer for hair and body. Besides a subtle aroma, this beauty must-have will add shine to you hair, make your hands feel soft as silk, and have your feet smooth as a baby's bottom.
ENTERTAINMENT BRIEF
On my entertainment radar is the movie Batman v. Superman: Dawn of Justice starring  starring Ben Affleck and Henry Cavill. The film will feature Wonder Woman too! It's in theaters March 25th.
Until next month, stay chic!
Chicly Yours,
The Chic Spy