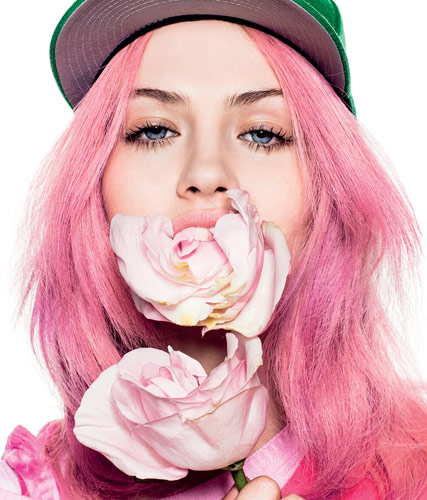 PARIS — Italian-based United Colors of Benetton has always been outside the box when it comes to their ad campaigns. They've been controversal, inspirational, and philanthropic; all while being quite colorful. Their latest ad campaign for spring and summer 2013 centers on the value of color and celebrating diversity.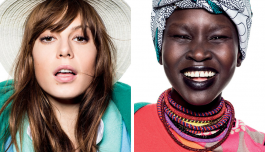 The campaign was shot in Paris at the Pin-Up Studios and features famous faces including American model Charlotte Free (top); model and daughter of former Lancome model Isabella Rossellini, Elettra Wiedemann; (above left) Sudanese model Alek Wek (above right); Brazilian model Lea T; British actor Dudley O'Shaugnessy; Tunisian model Hanaa Ben Abdesslem; actress and granddaughter of Charlie Chaplin, Kiera Chaplin; German model Mario Galla; and Uruguayan chef Matias Perdomo. At the 3-day photo shoot the nine ambassadors, who have distinguished themselves for their social commitment, spoke on camera about their interpretation of color.
Images from the campaign will become limited edition T-shirts sold online at benetton.com and in United Colors of Benetton stores. All proceeds from the sale of the T-shirts will be donated in support of the activities of the Unhate Foundation. That's so Benetton – a fashion campaign that's pretty inside and out.
Chicly Yours,
The Chic Spy
(Photo credits: benetton.com)