GLOBAL — When I first heard that Frye boots, one of the oldest shoe companies in the country was celebrating their 150th anniversary, my mind escaped to a movie scene from Footloose (2011) starring Julianne Hough kicking up her heels in a cool line dance performance. She wore a pair of red Frye "Taylor Pull On" boots (below). Ever since I saw her ensemble of red boots and skinny jeans I wanted a pair, but rationalized where and what mission would call for me to don red cowboy boots.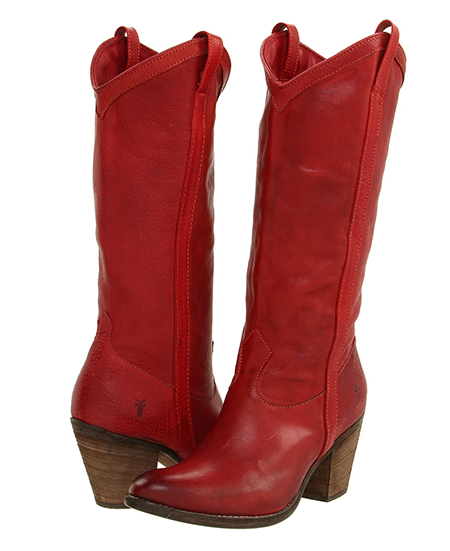 So two years later I'm deliberating over getting a pair of red boots and it's perfect timing. With the color red being a hot trend for fall, this could be the ideal opportunity to add red boots to the wardrobe arsenal. While searching for the perfect red boots, I came across the Frye "Melissa Riding Lace" (below), that would add preppy panache to any ensemble as well as give a nod to fall's haberdashery trend.
But, if neither fit your fancy, check out a few other chic options below.
Chicly Yours,
The Chic Spy
(Photo Credit: Paramount Pictures)