SAN FRANCISCO — Anyone who doesn't agree with the saying "Diamonds are a girls best friend" clearly hasn't been to Tiffany's lately. Last night was the San Francisco launch of the new Tiffany & Co. Atlas collection in Union Square. Once again, Tiffany's did what they do so well; create pieces that are both timeless and right on trend. With a classic mix of metals and diamonds, the line includes bangles, delicate chain bracelets, band rings, and necklaces – all designed with the classic Roman numerals.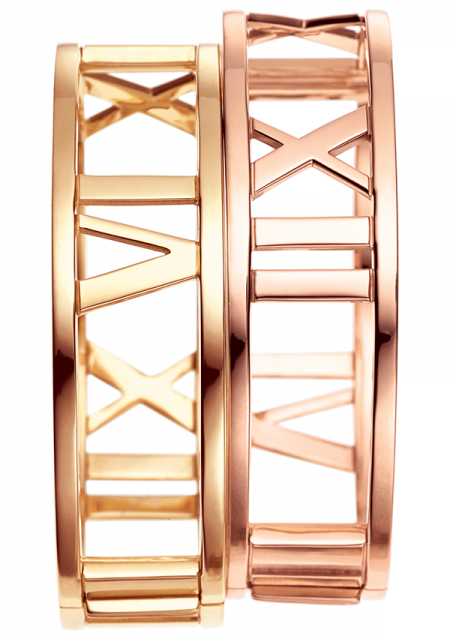 I was having such a wonderful time draping myself in as many pieces as possible, I might not have been able to drag myself away had it not been for the chance to talk to Aimee Song (pictured above), the blogger behind Song of Style. Aimee is as sweet as she is stunning and gave us her go to tip for accessorizing, "I go with investment pieces that are affordable, but something that I'd wear all time; something that is timeless."
Clearly the Atlas collection fits the bill as Aimee was wearing many of the pieces and when I asked her to pick a favorite she laughingly told me, "Everything is my favorite! I've been wearing them every single day literally since the day I got them. Even in the shower, they just go with everything."
So beware – once you feast your eyes on Tiffany's newest jewelry confections, you'll want one of everything.