There's a new sci-fi flick to put on your radar, if you haven't already, called Jupiter Ascending. The film, which opens February 6th, stars Channing Tatum as Caine, a genetically engineered hunter from another planet who has come to Earth in search of Jupiter Jones played by Mila Kunis. To kick off the release of the movie, we're offering readers a chance to win in the "Jupiter Ascending" Pur Minerals Sweepstakes courtesy of Warner Bros. Pictures. Featured in the giveaway is the new limited edition "Jupiter Ascending" Collection by PürMinerals, exclusively available at the PürMinerals website, pureminerals.com. The collection retails for $29, but is valued at $124. For a chance to win, comment below by Thursday, February 5th, 11:59 p.m. with "I want to win!" (Contest Disclaimer)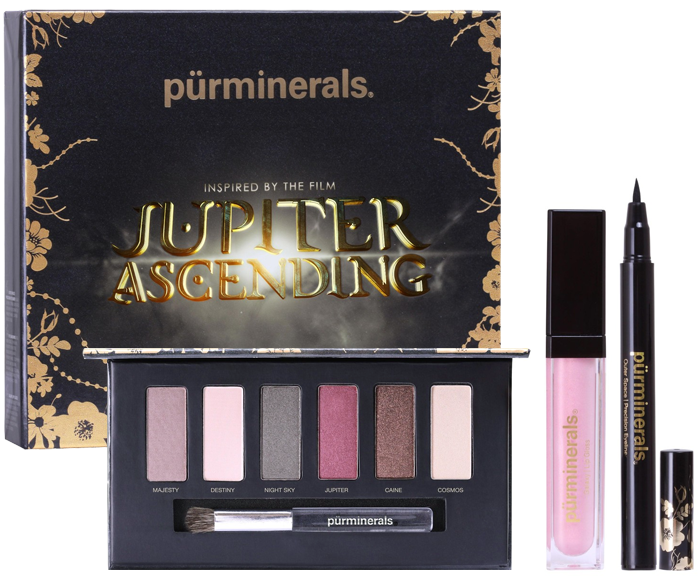 Two (2) grand prize winners will be randomly selected to win the following:
PürMinerals eye shadow palette, lip gloss, and eyeliner.
Women's sport hoodie.
Unisex crewneck t-shirt.
Light pens.
Temporary tattoo sheets.
Movie poster.
Hollywood Movie Money vouchers, redeemable toward two (2) tickets in total to watch "Jupiter Ascending" at participating theaters.
Cover image: Warner Bros. Pictures