Nail polish gets schooled by crayons
Who doesn't recall getting their first box of crayons–I know that I do. That's why I am super excited about the Crayola Sally Hansen nail polishes. The famous nail polish brand has teamed up with the iconic crayon brand, with a range of hues reminiscent of your coveted Crayola box. There's every shade you need for your next nail art project, from a sunset orange to a carnation pink. There's even Cerulean-remember Miranda Priestly's spiel about this color in "The Devil Wears Prada"?  The polish is a 3-in-1 formula, which means no basecoat or topcoat are needed. It's Insta-Dri too, so your nails will literally dry in a minute. The collection launches July 1st at select retailers. Happy painting!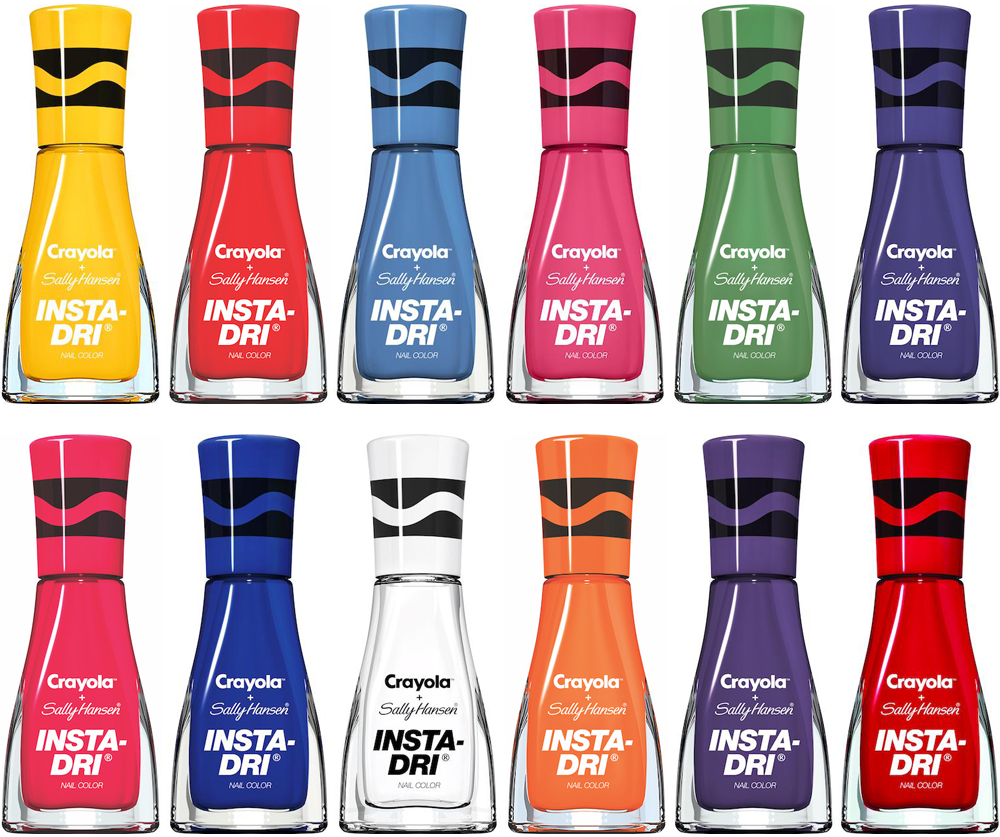 Crayola Sally Hansen nail polishes from top l. to r. Dandelion, Scarlet, Cerulean, Carnation Pink, Granny Smith Apple, Purple, Razzmatazz, Denim, White, Sunset Orange, Vivid Violet, and Wild Strawberry.