Inside the home and kitchen of a Hollywood icon
Audrey Hepburn is one of the most celebrated figures in Hollywood history; revered for her iconic style, renown for her cinematic contributions, and respected for her philanthropic work. She exemplified grace, elegance, and charm with a signature look featuring a coifed updo, oversized sunnies, and a little black dress. But there's so much more to know about her.
Thanks to her son Luca Dotti (below), who recently released "Audrey at Home: Memories of My Mother's Kitchen," the Ms. Hepburn we never knew has been revealed through a touching memoir from her son where he shares his mother's recipes (some handwritten), intimate family photos, and little known facts about her life such as the time she sustained herself on grass and boiled tulips during World War II.
I recently caught up with Dotti, who lives in Rome with his wife and three children, for an exclusive interview to discuss his book and to get a peak inside the private life of Audrey Hepburn.
"She believed that love is the force that moves the world."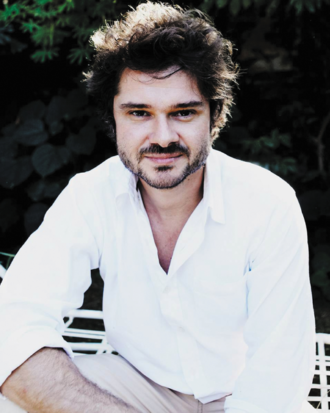 What inspired you to write "Audrey at Home"? The book initially started up as a simple recipe book with our home favorites. But very quickly the stories connected to these drew an interesting path not distant from the one mum had with fashion. Simpler and sound things stayed while frills vanished or were kept for other occasions.
In the book, you share that your mother suffered greatly regarding nutrition as a young girl. How did these experiences inspire her philanthropic work with starving children around the world? In her own words, not that much beside the empathy she felt for the medical conditions she encountered during her UNICEF trips. Her inspiration, she said, came from being a mother, something she felt deep inside of her way before bearing her own children. Helping children in need, she often explained, is not something you elaborate, you just do it. But like everything she started she took it very seriously. Each mission was carefully studied and prepared.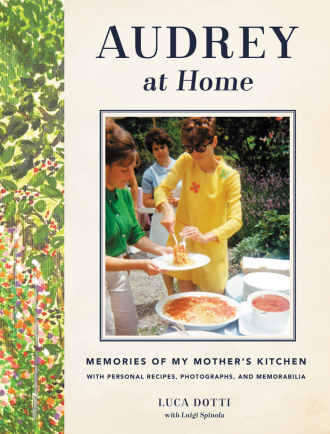 It's rumored that Miss Hepburn didn't like pastries although she is seen nibbling one in the film "Breakfast at Tiffany's." Is this true? She liked pastries and cakes but wasn't "crazy" about them. But she indeed was crazy for chocolate (better if dark), caramel or vanilla ice cream and later for the coconut Bounty ice cream bars.
What was Miss Hepburn's favorite dessert to make and to eat? Her signature chocolate cake. You can find it, along with my wife's family's variation, inside "Audrey at Home."
What is your favorite dish that your mother made? Certainly the above chocolate cake. She also made a fantastic Soya sauce marinated whole chicken that is not in this book.
What would we be surprised to know about your mother? That she didn't drive. She had a minor accident just after getting her California driving license and being able to drive is something you really need in Los Angeles. Therefore one of the things she loved about Rome was the ability to get around by foot. In my previous book "Audrey in Rome" (Harper Collins 2013), she's often caught by 'paparazzis' walking her dogs or shopping, without losing her style.
In what way does your mother remain present in your daily life? I can't say if [World War II] and the related destruction taught her that life is precious or if she had that gift inside herself way before that. Life was the greatest gift for her, any form, from children to a tree. She often described her feelings as very close to the animists. She believed that love is the force that moves the world.
Did your mother have a phrase or saying that stays with you today? I don't take my life seriously but I do take what I do in my life seriously.
What do you hope readers take away after reading the book? Something that I learned from both my parents, that friendship is a very special gift and there's no better place than the kitchen, or the dining table, to honor this gift.
If you could describe your mother in three words, what would they be?
Two? Iron-Butterfly. It may be reductive but it's very fitting. Director Peter Bogdonovich once described her [this way].
Get Audrey Hepburn's chocolate cake recipe
Discover 11 things you didn't know about Audrey Hepburn