With big budget blockbusters blazing the trail this summer, there's a small documentary making big waves on the screen called "Step." Amidst an array of action-packed films and superhero flicks, it's a nice refresher to watch a real-life inspirational story that shows perseverance against all odds. "Step," the first major feature from Tony Award-winning Broadway producer Amanda Lipitz, documents the challenge and triumph of students attending the Baltimore Leadership School for Young Women (BLSYW), whose mission is to send every single one of its students to college.
The young women spotlighted in the film are among the Class of 2016–Cori Grainger, a straight-A student with her eyes on a full scholarship to her dream school; Blessin Giraldo, the team leader, who soars on stage but struggles in school; and Tayla Solomon, whose strict correctional officer mother, demands the best from her daughter. Reminescent of the African proverb "It takes a whole village to raise a child," the school's tough love college counselor Paula Dofat and no nonsense step coach Gari McIntyre–are a testament to the phrase.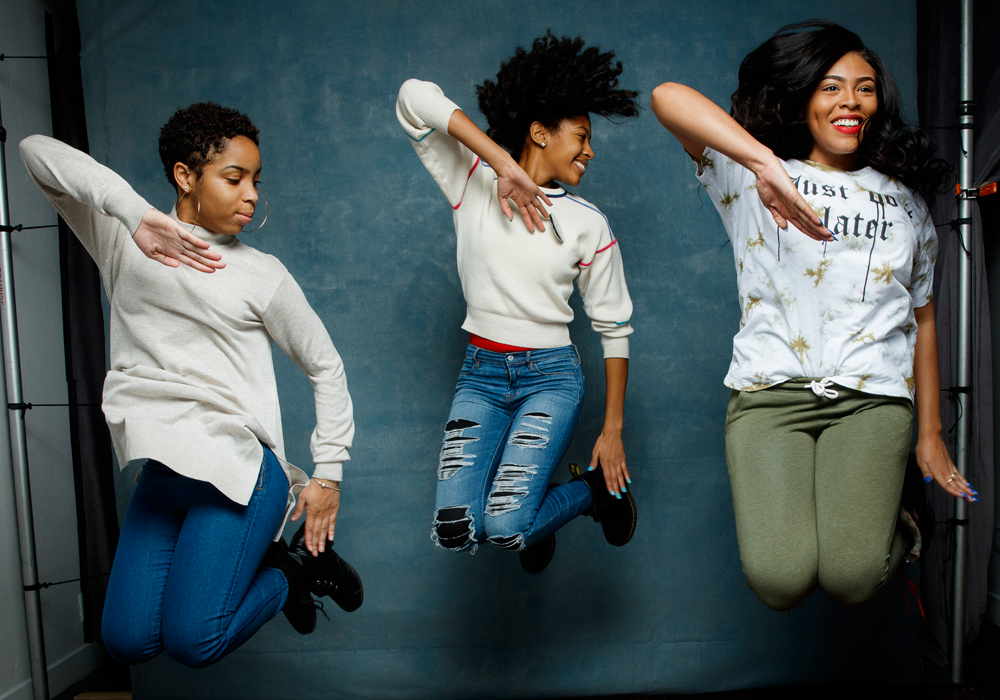 The film's director Lipitz is an original supporter of BLSYW. When she embarked on filming the step team, she did not anticipate the success it would garner including its acceptance into Sundance Film Festival and being acquired by Fox Searchlight. But she recognized something powerful in the school, its educators, and their students. 
"I wanted to make a documentary musical that changed the story about baltimore–that was the impetus of it," Lipitz said. "I was completely and utterly inspired by these young women. I didn't make it thinking it was going to go to Sundance or be bought by fox searchlight. I just made it so that they would be proud of it and that's all that ever mattered to me."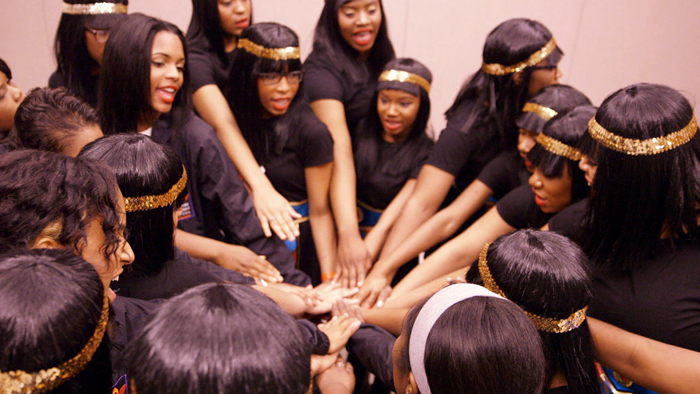 After watching the film, it's understandable why it won the Sundance Film Festival Special Jury Award for Inspirational Filmmaking–it's a compelling story on why one should never give up on their dreams. During a recent press conference, the cast–Giraldo, Grainger, Solomon, Counselor Dofat and Coach McIntyre–joined Lipitz to share their journey making "Step" and how the experiences impacted their lives.
Considering the film is set in the inner city of Baltimore, Maryland–where there has been political and social unrest–it would be easy to assume that "Step" is the driving force behind the young women's success, but that is not the case. As the women proudly attest, with the guidance of their supporters, they were destined to reach their goals, achieve future success and inspire others to do the same.
Grainger, is a prime example of this success. She received full scholarships to Barnard, Howard, Bethune Cookman, Morgan State and John Hopkins–where she is majoring in Computer Science and International Studies with a minor in Spanish.
Grainger acknowledges the role her school played in her advancement. "Without Ms. Dofat I don't know what would have happened," she stated. "I think one of the things I learned across this entire journey is, don't be afraid to actually take risks and try to pursue your dreams. A lot of times we set big goals for ourself, but when it comes times to actually make them come into fruition, we back out of it. That's something I learned not to do throughout that whole process."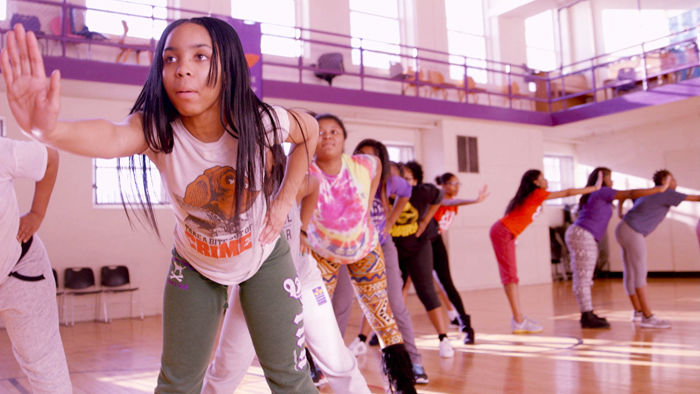 Solomon, who attends Alabama A&M University and studies Urban Planning with a minor in Political Science, shares this sentiment. "The foundation of our school is really important and they really care about us," Solomon said. "Ms. Dofat and coach and everyone else, make sure that we are helped financially, emotionally, and mentally."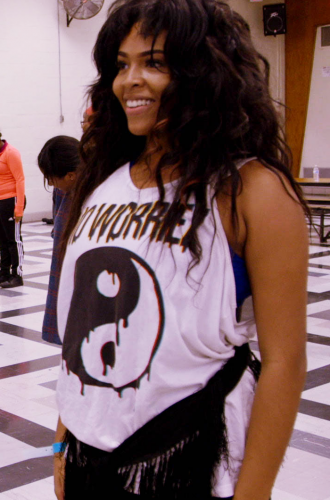 Giraldo, who just finished her first year in a Bridge program, anticipates attending Kaplan State University or University of Baltimore to major in Business Marketing and a double minor in Graphic Design and Communications–also agrees. She believes "Step" will help them connect with the outside world as well.
"The cameras gave us an opportunity to have a bigger audience and for people to hear us," she said. "That opens up the doors to more internships and more job opportunities. A lot of positive things are coming from this documentary and that's one of the things I am really grateful for."
It is this tenacious spirit that motivates these young women and makes them fierce competitors as the 'Lethal Ladies' of their school step team. It's easy to see how the school leaders have empowered their students.
For McIntyre though, being step coach was less important than being a mentor to her team, "Being a shoulder for them to talk to and being a part of their village," she explained. "The most important thing to me was for them to step for purpose. When they step for purpose they are phenomenal."
Counselor Dofat is just as adamant about her role and isn't shy about how she prefers to inspire the young women that she counsels–going as far to say that she is willing to "threaten" and go to any means necessary, to assure their future success. But a moving scene in the film illustrates this best, when Dofat meets with college recruiters and endearingly motivates them to look beyond what they see on paper and realize that a student's life is on the line. That student was Giraldo.
But most important to Dofat, as she affirms, is upholding integrity as an educator. "I'm the one who is there to tell them that no one is going to give a dog gone about you, so you better care," she said. "Have your stuff together, know what you're doing, know how you're getting there–because this warm fuzzy thing we have going on here, this is a great foundation and you need to take it with you," Dofat continues. "At the same time, know that every place you go is not going to be like that, so let's get it together."
Lipitz hopes the positive impact created at BLSYW and in the making of "Step," resonates with all audiences. "I think every single human being right now needs some joy and some hope," she stated. "There is an innate joy in these women and their teachers and their coach and their college counselor and their mothers–that truly must be shown to the world.
Encouraging words for the next generation
Cori Grainger: A lot of times it seems like things are impossible to do and honestly not everything is going to be easy, everybody is going to go through some type of struggle. If you can really find the right support system–the people who want to, and have the resources to help you out and get you where you need to be, then you can accomplish any goal you want.
Blessin Giraldo: Never cut your self short. If you believe that you can do something and if you have a goal or if you have an expectation for yourself…no matter where you come from, keep that goal, keep that confidence and work hard.
Tayla Solomon: Never give up on what you want to do–there are times when you won't be motivated or you don't feel like getting up to go to work or you don't feel like going to school. I just know that sometimes I wanted to give up, but I just kept going.
Release date: August 4th, and August 11th at Scottsdale Harkins Camelview