Tyler Perry has the midas touch. It seems like everything he touches turns to gold–from his stage plays and films to his TV shows. Perry's newest show, which is in it's second season, is "Too Close to Home" starring Danielle Savre as Anna "Annie" Hayes, a White House intern, who gets outed for having an affair with the POTUS. When her secret is revealed, Anna uncerimoniously returns to her small hometown in Happy, Alabama. I recently caught up with the Simi Valley native–whose first gig as a second grader was being the face of Mattel–to get intel on her new show and her style faves.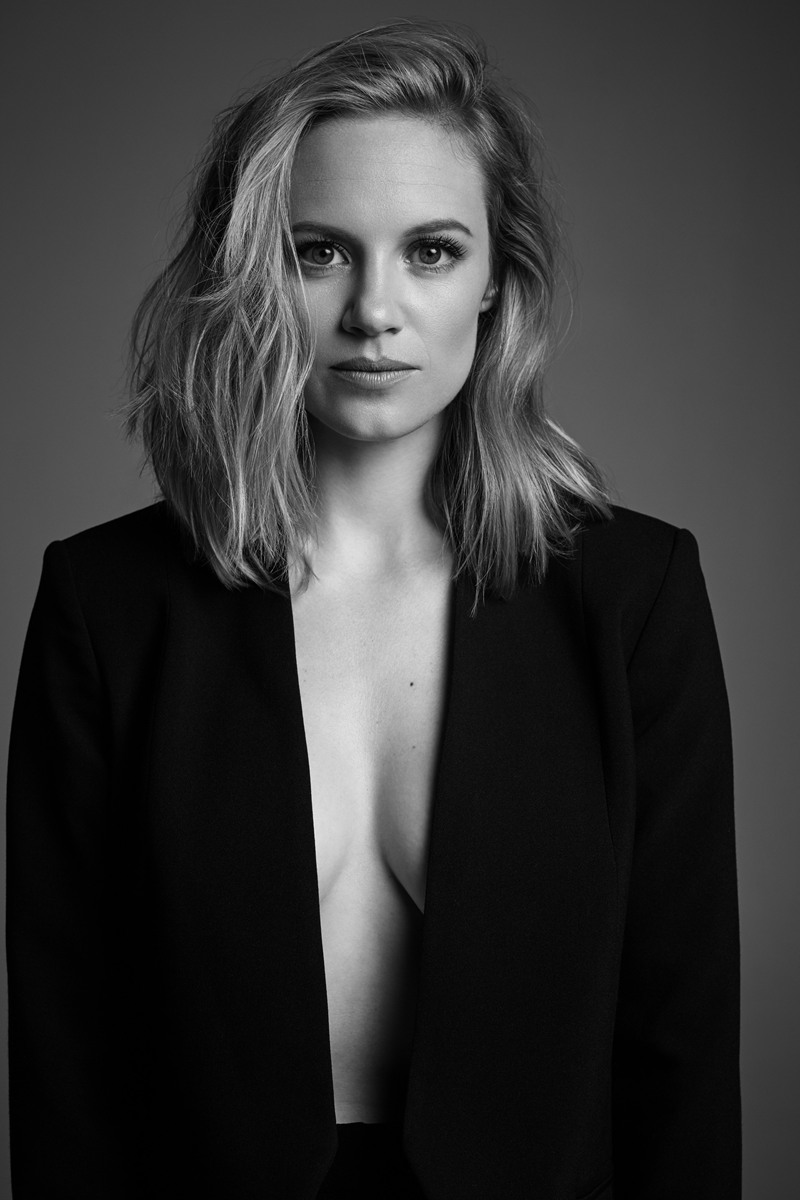 How did you land the role of Anna Hayes in Tyler Perry's "Too Close To Home"? The script was sent to me and I immediately connected with the very flawed lead protagonist, Anna. I flew to Atlanta to read for Tyler Perry and instantaneously it felt like it was meant to be, the rest is history.
How would you describe your character in the show? Lost. She made some difficult choices in her past that she thought were right at the time and now is back to where she started, left questioning everything. Unfortunately, in her desire to better her life she lost who the real Annie Belle Hayes was, and is. Now she is left to slowly uncover and discover who she wants to be. Luckily for the audiences, this predicament leads to an hour of fun-filled drama.
What has the experience been like to work with Tyler Perry? At first, nerve wrecking but now it's as if we are family. I always get asked if he actually is on set and I love getting to tell people that he is standing behind the camera directing and working his magic everyday. He is seriously an amazing leader and a one of a kind human being.
If you could act with anyone, who would it be? Emily Blunt.
Who is your Hollywood crush and why? Joseph Gordon Levitt–he has the perfect mix of talent, humor and brains.
What would your fans be shocked to know about you? I have horrible eyesight. Without my contacts or glasses everything is blurry beyond recognition.
What is your style profile? Glamazon with a minimalist approach.
Favorite in fashion. Casadei (example below) and Guilty Soles high heel shoes!
What's always in your handbag? Too much! Deodorant, Smith's Strawberry lip balm (below), perfume, a Mophie, dental floss, ear plugs, eye drops, a mini lint roller and a Kind bar.
Favorite in beauty. Lancome Hypnose Mascara. (above)
Favorite cocktail. Tito's vodka, soda water and a lime.
Favorite vacation spot. The Bahamas.
Favorite in entertainment. "The Devil in the White City" by Erik Larson.
Favorite sweet treat. Reese's peanut butter cups the miniature size.
Complete this sentence: If I were not acting, I would be A Lawyer.
If you were a Chic Spy Agent, what would be your code name? Victoria Deveraux
Catch "Too Close To Home" on TLC, Wednesdays 10/9 C.
Image source: Daniella Savre