"Everyone has a different journey, but if you stick to doing what you love and never give up, that moment will come."
There's nothing as exciting as watching an upcoming actress ascend to stardom, especially when that talent is diverse and versatile. One such up-and-comer is Ally Maki. If you don't recognize the name, you will definitely recognize the work. Maki has been seen in recurring television roles on New Girl, 2 Broke Girls, NCIS, The Big Bang Theory, and 10 Things I Hate About You. She's also been on the big screen in the 2013 dramedy "Geography Club." Her latest project is "Wrecked," a comedic show about a group of people stranded on a deserted island, after their airplane crashed. In this breakout series, that has been described as Lost meets Gilligan's Island, Maki plays Jess Kato—a fun, feisty, and hopeless romantic. I recently caught up with the Kirkland, Washington native to get intel on her latest role and style faves she can't live without.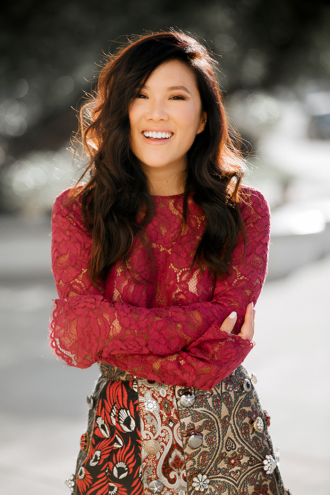 How did you break into acting? I grew up doing voiceover work, print ads and any musical theater productions my mom and I could find in Seattle. I just loved to perform. When I was 14, I got scouted by a manager at a random acting class that a friend invited me to. That next month, I moved to LA and lived in a house with a bunch of other aspiring kid actors. I ended up living there for most of my teen years. It was very unconventional.
One piece of acting advice you received that stays with you today. My mom, still to this day always tells me, "Your time will come." Everyone has a different journey, but if you stick to doing what you love and never give up, that moment will come.
Describe your character Jess on "Wrecked." Jess is so fun to play. She is ballsy, feisty and a total hopeless romantic. Being stranded on a deserted island has really forced her to rethink her life and who she wants to be. I am having so much fun watching her become a strong and empowered woman, especially in her relationship with Todd (Will Greenberg). She is finally calling the shots!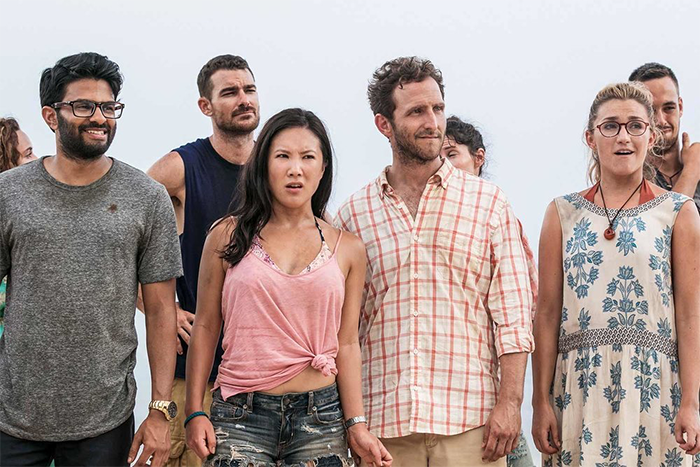 If you were stranded on an island like Jess, what is one thing you would want to have with you? Tweezers, because they have so many uses.
If you could act with any actor/actress past or present, who would it be and why? Diane Keaton. She is the epitome of cool to me. She is not afraid to be strong and march to the beat of her own drum. Plus, I want her fashion tips.
Who is your Hollywood crush, and why? Conan O'Brien and Ben Affleck. What is not to love? They both have leading men good looks and an amazing sense of humor.
What would your fans be shocked to know about you? I am a total homebody. I love nothing more than to be home lounging on the couch with an assortment of snacks.
Complete this sentence: If I were not acting… I would be a Journalist.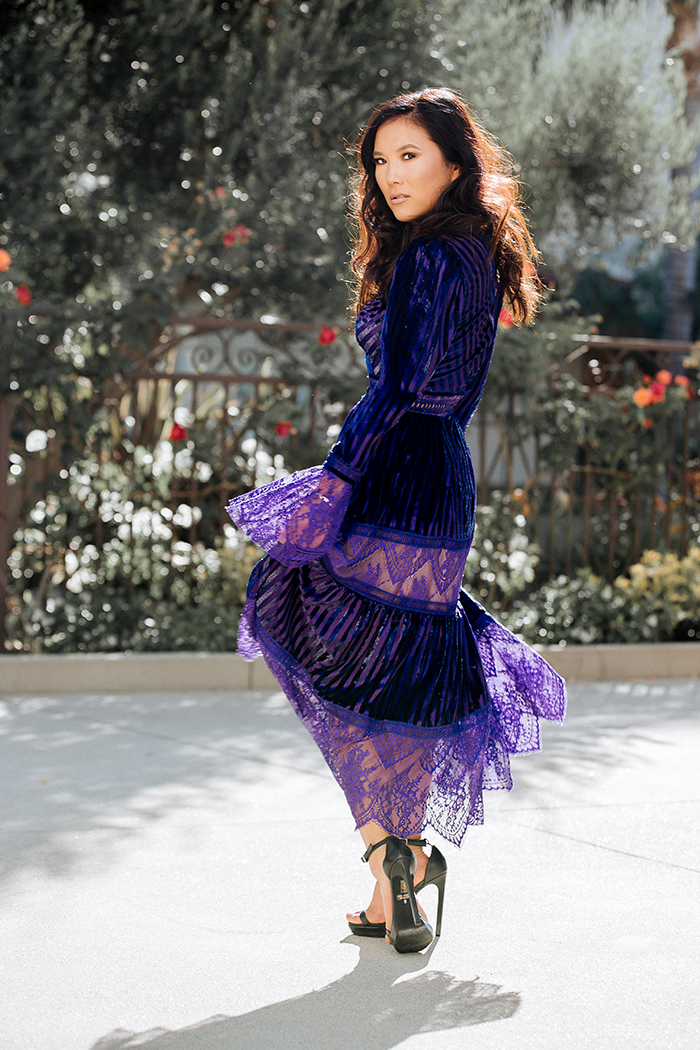 What is always in your handbag? Lavender hand sanitizer, Kiehl's butterstick lip treatment (below) and my Ray Ban aviators. Always a collection of stray bobby pins.

Favorite in fashion. Alice + Olivia 'Paulette' slim high-waisted pants.
Favorite in beauty. Kate Somerville Dermal Quench Liquid Lift.
Favorite in entertainment. The novel "Where'd You Go Bernadette" by Maria Semple
What is your favorite quote? "There is power in looking silly and not caring that you do." – Amy Poehler
Favorite vacation spot. Kauai
Favorite in food. Yellowtail poke bowl
Favorite cocktail. Rose
If you were a Chic Spy Agent, what would be your code name, and why? Belle Takiyoki–it was a name I made up for myself when I was 6 years old and would put on weird shows for my family.
---
Catch the season 2 finale of "Wrecked" Tuesday, 10:30/9:30 C on TBS