Actress shares intel on how her 5th grade crush led to an acting career, being a Latina actress in Hollywood, and her style faves
If you're a fan of the musical comedy "Pitch Perfect," you are undoubtedly highly anticipating the third film in the franchise–we sure are! But we'll all have to just cool our heels until its release in December. However, that's not stopping us from being super giddy about interviewing one of the film's stars–Chrissie Fit. Fit plays the hilarious Guatemalan Florencia "Flo" Fuentes, a senior Bella. Miami-born Chrissie, who is of Cuban descent, is a natural-born star who has become a film and television darling. She's graced the screen in Disney features and shows such as General Hospital and House, among others. Fit, a down-to-earth, gorgeous, and funny actress has also expanded her repertoire to include writing, producing, and directing. I recently had the opportunity to gather more intel on her career and fashion favorites, too.
You've been working for much of your life. How did you break into acting? I've been singing and acting on the pretend stage in my living room since I was five. I grew up performing in and around Miami. But I had to eventually move to LA if I wanted to make a real go at it. I've been really lucky to be a part of some cool projects that people love and are excited to see. But the real reason I got into acting? In 5th grade, I had a crush on a dude and I thought that if he saw me in a Spanish production of "Gypsy," he would fall madly in love with me. He didn't, but I fell in love with acting so it turned out okay.
It's an amazing time for Latina actresses. How do you believe your role as Flo in "Pitch Perfect" aligns? Yeah, for sure! There's still a long way to go but at least progress is being made. Flo, a very determined, sarcastic, and not overly sexualized Latina, being a natural part of the Bellas is huge. Girls that see the movies can now see themselves on the screen and that's what matters. Representation. Seeing more Latinos in franchises, big studio films that reach a wide audience is key. It's just all about representation.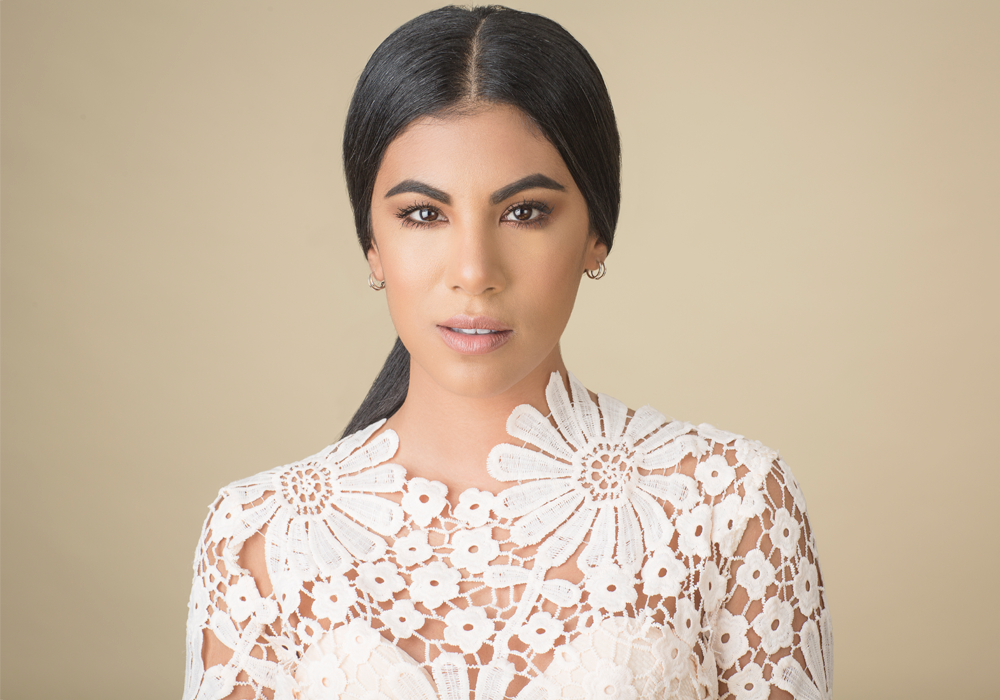 What initially drew you to "Pitch Perfect"? It was so hilarious and so different. There aren't many films that have such a big female cast. More please! And each of us are strong, strange, and independent. I just love the girl power in these films and yet, we don't exclude the boys. The comedy is for everyone. It's all fair game. I just loved that.
Are you interested in doing other singing roles? Of course. Since I was a kid I've dreamed of playing Anita in "West Side Story." So if they ever dare to remake that…I mean, it's not really necessary because the original is perfect–Rita Moreno, you are a goddess–I'm completely ready. I know every line and every note. Mambo!
You worked on the Cosmopolitan and WhoHaHa web series "Temporary." How was it working on a series that doubled as a marketing campaign? It was amazing but definitely challenging. There are so many people to make happy while still trying to keep your initial vision alive. I learned a lot from the experience and was just so fortunate to be surrounded by such talented and hardworking people.
Are you drawn to comedic roles? Yeah! I'm a clown. I mean, I will do anything to make people laugh. But I am itching to do something dramatic soon. Just to keep it interesting and challenging.
You voiced Amanda Lopez on Milo Murphy's Law and Princess Valentina in Elena of Avalor. How is voiceover work different for you than on-screen acting? For one, I don't have to wear makeup and I can wear sweatpants to voiceover work. That's always awesome. It's also a lot of fun and there's so much room for creativity. It's really liberating too. I think along with these characters, I've done additional voices that I would never do on-screen. Like angry old lady and tall scary jock.
You've successfully toggled between film and television. What's next? I don't know and that's part of the job, I guess. I like where TV is right now. It's so much more inclusive than ever before. People are taking more risk in this medium and that's exciting to see. The digital world is all risk-takers and that's appealing to me as well. I like people that think outside the box. I'm an outside the box kind of girl. Ultimate goal would be to create, write, and star in a series.  I want to contribute and create. Films or TV. It all depends on who wants to hang outside the box with me.
Complete this sentence: If I were not acting I would be… Totally lost.
If you were a Chic Spy Agent, what would be your code name? Agent Tini.
Talking style and entertainment …
What is your style profile? I think I'm a Minimalist with a bit of Mademoiselle.
What's your favorite item in your closet? You can't go wrong with a black leather jacket. Well, maybe in the summer but that's a must have item.
Favorite in fashion. I'm a romper fan. It's just so easy and cute. Except when you have to use the bathroom. But, whatevs, you have to take the good with the bad.
Flats or heels? Heels. I'm a tiny human.
Favorite in beauty. Nars Radiant Creamy Concealer, I love you forever!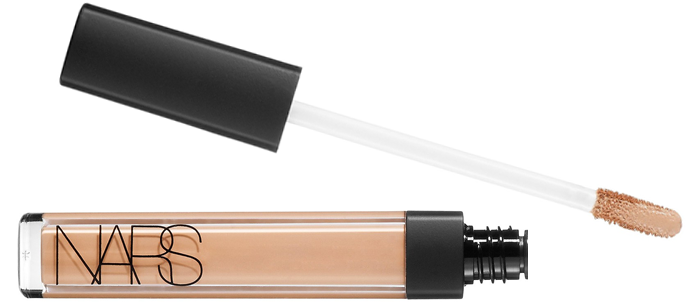 Favorite in entertainment. I just binged "Glow" on Netflix and it was absolutely amazing–such badasses! Oh and "Pitch Perfect 3," of course.
Favorite in food. Avocado on everything please. I'll pay extra.
Favorite vacation spot. Hawaii. It's just a magical place.