Amelia Walsh and Stephanie Neiheisel share intel on their new Arizona bridal market
With all the wedding planning leading up to the big day, a bride needs all the help she can get. From the wedding invitations and bridal gown to the flowers and the cake, there's plenty to plan. Enter Marry Mart, a new bridal market founded by fashion designer Amelia Walsh and makeup artist Stephanie Neiheisel in April 2016. Based in Arizona, Amelia and Stephanie created the Marry Mart to assist brides with finding everything they need for their wedding, in a small and intimate affair with a mission to connect brides with local bridal professionals in person.
About the founders.
Amelia has made fashion the forefront of her career path for 13 years, from having a womenswear label focusing on gowns, to leading a luxury denim company in Scottsdale. Taking advantage of every opportunity that came her way, Amelia's background in event planning and branding grew as much as fashion. Before helming Diego Milano as President, she started her bridal designs and is thrilled to expand that segment of her brand.
Stephanie has been a makeup artist for nearly a decade. For four years she worked as a retail assistant manager, organizing and planning elaborate product launch events. She also taught makeup courses at a cosmetology school and coordinated curriculum and curated photoshoots for students, as well as makeup artistry for large local weddings.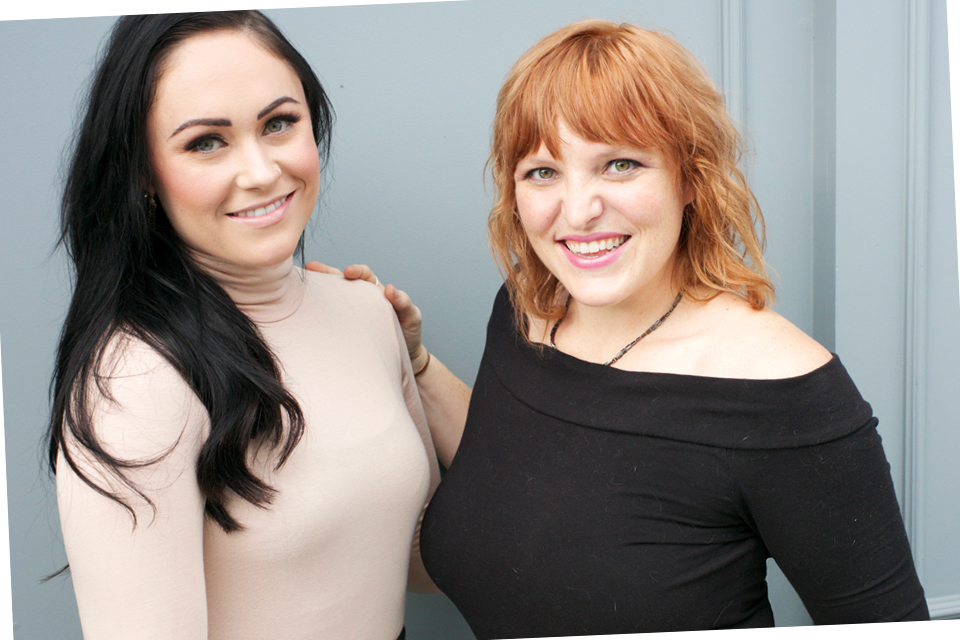 We are passionate about the wedding industry but we are even more passionate about people and the Phoenix community … We are hoping this event will bring the bridal community together and make the process of finding amazing vendors easier for brides and their families – Stephanie Neiheisel
What should guests look forward to at Marry Mart?
Amelia: The idea with Marry Mart is that our vendors get to brand their booth within an actual wedding venue so they can see all the pieces of their wedding come together in front of their eyes. Through presentation they will really get a feel for what our vendors can do and their style.
Stephanie: We'll be giving away $700 worth of prizes throughout the day at Marry Mart. We'll be holding workshops with various vendors.
Why should vendors showcase their products/services at Marry Mart?
Amelia: We really aim to showcase vendors in ways that will be most beneficial to their brand. Each vendor is unique and different and we want to highlight that.
Stephanie: Its a great way to meet and connect with other vendors. Not only will it be a great way to advertise their business and book clients, they'll be able to meet a lot of amazing local vendors they otherwise may have never known about. We also think this event adds a fun event for them to get creative with their business. Its a break from their everyday jobs.
Wedding do's and don'ts.
Amelia: Do accept the fact that at least one thing will go wrong. And that's ok! The unperfect parts of your story will just complete your wedding story. Don't turn into a Bridezilla! If your mature enough to get married, then you should be mature enough to get through planning without turning into Mrs. Hyde.
Stephanie: Do, always, hire a wedding planner, even if its only for the day of the wedding. Don't use your phone the day of your wedding. The brides I've worked with who leave their phone with their Maid of Honor or a good friend are much calmer the day of their wedding. They get to stand back and take it all in.
If you are married, please share one favorite aspect of your own wedding. If you are not married, share one dream element for your future wedding.
Amelia: I was 19 when I got married to my first boyfriend. I spontaneously popped the question to him senior year of high school after a month of dating, he said yes, and we got married a year and a half later. My favorite element though was our cake, we combined our wedding and grooms cake so half of it was decorated like typical wedding cake and the other was the same but in chocolate.
Stephanie: I'm almost 30 and I've never even been given a promise ring, so it will mean a lot to me when I finally meet someone who actually wants to put a ring on it! I think its hard for me to envision a dream element because I'm pretty convinced its never going to happen. So for now, I'll say marrying my best friend at sunset in the woods, surrounded by our family and closest friends.
Marry Mart wedding planning tips:
Hire a planner!
Don't do too many trendy things, it'll guarantee timeless photos.
Trust your vendors, they are experts in their craft and know what they are doing.
Don't bring too many people dress shopping, you're getting the dress for you not them.
Have fun! Planing a wedding doesn't have to be stressful, enjoy the build up.
Do lots of vendor research and attend events like the Marry Mart.
Don't sweat the little things. Nothing goes as planned when it comes to your wedding day. Allow yourself to go with the flow and know everything will work out.
Try to stay as organized as possible. Making a bridal binder is never a bad idea.
Be 100% sure about your photographer. This is a day you want to remember forever and you'll want images that match the way you felt that day.
Marry Mart will be held Monday, September 5, 2016 at The Vintage 45. For more info or to buy tickets, visit themarrymart.com.
Image source: Amelia Walsh and Stock Photography