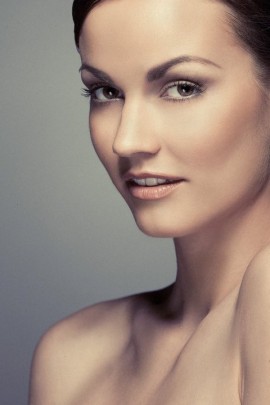 Jodi James Miller
San Francisco — From Twiggy, who claims to be the first supermodel to the Trinity; including Naomi Campbell, Christy Turlington, and Linda Evangelista, who once famously stated, "We don't wake up for less than $10,00 a day," fashion models have been revered and idolized for their beauty and glam-filled lives. The spotlight loves them, the runway immortalizes them, and the fans adore them. They lead enviable lives, jet-setting around the world, being snapped by paparazzi, and sporting designer garb. But there's more to the life of a model than what we see in the pages of our favorite magazines. It's hard work, dedication, and at times a real ego-buster.
It's not glamour, it's 99% hard work. It's a tough business, but every model needs to know how to be glamour ready. ~ Charleston Pierce, Model Coach and Show Producer
[youtube]https://www.youtube.com/watch?v=e_cGRi8x_4k[/youtube]
I recently caught up with Charleston Pierce, a well-known San Francisco-based model, coach, and fashion show producer, who has been in the industry for more than 25 years and worked 15 years for Macy's Passport – to get tips for aspiring models. I also interviewed models Jodi James Miller and Sam Watson, who attend Charleston Pierce's workshops, to discuss the beautiful, but tough business of modeling:
The Chic Spy: What inspired you to become a model?
Jodi James Miller: I actually had no interest in modeling growing up. I was the athlete, tomboy, jock type. I was involved in almost every sport you can imagine growing up and by the time I graduated high school I narrowed it down to volleyball, which I played all 4 years in college. However, I was told many times growing up that I should get into modeling, so it was always in the air, but it just wasn't something that I wanted to actively pursue.
Sam Watson
Sam Watson: My love for entertainment inspired me to become a model. My love for fashion always had me looking for and staying on top of the latest fashions. I have been a dancer my whole life and it got me in my first fashion show. I love to perform and it's another outlet that allows me to get on stage and show the world my talents.
[slideshow exclude="1,2,3,4,5″]
TCS: Are you with an agency?
JJM: I am currently signed with JE Models in San Francisco and Natural Models in LA.
SW: No, I am not with an agency, yet.
TCS: Are you pursuing modeling fulltime? If not, what else do you do?
JJM: I'd love to make modeling full-time. It is hard though. Being San Francisco, which isn't a huge modeling market, so there aren't as many jobs here as there would be in LA or NY. Also, I'm not a size 2-4. I don't go on as many castings because most clients only want to see girls between those sizes.
SW: I pursue modeling part time. In addition, I act, dance, choreograph and direct. These all consist of my career. When I'm not working in this field, I am a program director for the "Dare To Dream" program, an after school arts enrichment program for youth ages Pre-K to High School, located at the Bayview Opera House.
TCS: You attend Charleston Pierce's model workshop. How do you believe the classes have prepped you for this industry?
JJM: I have been attending CP's workshops for about a year and a half now. Being involved has taught me almost everything I know about the industry, from how the industry works with agencies, clients, and models to different walks, expressions, portraying different characters and even touching on how to live life as a beautiful person inside and out.
SW: Charleston Pierce's model workshop has prepared me for this industry in ways I never thought of or considered. He has been apart of the industry for 25 years and his knowledge is vast and extensive. What he shares is invaluable. Not everyone is able to learn from being told something opposed to going through it themselves. I am someone who can learn this way and what Charleston has taught me has gotten me further than I could've done on my own.
TCS: What do you believe sets you apart from other aspiring models who have not taken any modeling classes?
JJM: What sets me apart from other aspiring models that do not take classes is definitely direction. Having someone that has [experience], knows the industry inside and out, critiquing your technique is what has helped me grow more rapidly as a model vs. someone who doesn't have that opportunity.
SW: Preparation, practice and persistence set me apart from other aspiring models. In order to succeed in anything, you must study it and put in time and effort in order to remain relevant.
TCS: What is the most challenging aspect of being a model?
JJM: For me, the most challenging aspect of being a model is the pressures of fitting into the industries mold of what a model should look like and making a place in the industry for myself without being a size 2-4. I want to bring curves and health back to the industry.
SW: The most challenging aspect "no" way more times than you are going to get told yes. There are many reasons why you may not get picked. Despite the reason, you have to learn your lesson and move on. If you do not have patience and cannot remain focused, you will not last.
Sam Watson
TCS: What is your fantasy gig as a model?
JJM: My fantasy gig as a model would be anything athletic. A Nike, Adidas, Reebok commercial or campaign, or anything like that is what I've always wanted to do.
SW: My fantasy gig as a model is to grace all the runways of the biggest fashion weeks in the world and to land a campaign job at a top high-end designer.
TCS: What current models inspire you?
JJM: The current models that inspire me are the ones I work next to week after week. Seeing them behind the scenes, when the cameras aren't around, all the work that is put in and seeing their successes come from that inspires me.
SW: The ones I get to interact with and have conversations with are the ones who really inspire me. It's more real. I can ask these people questions, share insight and network with them and it keeps me in check knowing that my peers are reaching for high goals and I have to stay on my toes. However, I have been seeing a lot of Andre Douglas lately and I admire his work.
TCS: What has been your most exciting assignment so far?
JJM: I did a commercial last year for Shreve & Co. It was my first commercial so that was pretty exciting.
SW: My most exciting assignment so far was the 7×7 Magazine 10th Anniversary show in Bloomingdales San Francisco. I was really sick that day, but I showed up and still did my job.
TCS: How do you stay fit?
JJM: It's a lifestyle. I eat well and work out regularly.
SW: I stay fit by eating right and working out. I also smile a lot. It helps me through rough times and situations.
TCS: How often do you go to the gym?
JJM: I try to make it to the gym 4-6 days a week. I work at a gym so I have no excuses.
SW: I go to the gym a minimum of three times a week.
TCS: Finish this statement: "When I'm not modeling, I'm …"
JJM: Doing a lot of things! I work three other part time jobs; cocktail waitress at Yoshi's in Oakland, Spa Coordinator at Sanctuary Spa in San Francisco, and I do social media, web design and marketing on the side.
SW: Finding more work, acting, dancing, and/or finding more and better ways to market myself. I have to stay on top of it.
TCS: If you could be in a photo shoot with anyone past or present, who would it be and why?
JJM: I would love to do a photo shoot with Lebron James. He's my favorite athlete playing currently, so it'd be cool to do some type of athletic shoot or even commercial
SW: I would definitely be in a photo shoot with Naomi Campbell. Icon! Legend! Hot! I work best when I'm working with the best. It drives me to do better and be more creative. I know we would create amazing moments that could be captured forever.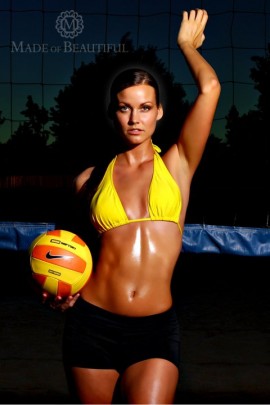 Jodi James Miller
TCS: As a model you probably find many people are drawn to you because of your appearance. What peaks your interest in a person?
JJM: A good sense of humor and someone that is funny will grab my attention! I'm a goofy person so I can't stand being around uptight people that can't take a joke.
SW: I love a woman's beautiful face! That starts it off. But more importantly, after I get pass the physical beauty, a sense of humor and a cheerful personality are key. I am a funny guy and I love to have fun. I am definitely interested when those are present.
TCS: What are your pet peeves as a model?
JJM: My biggest pet peeve as a model is the stereotype of models. I've met a lot of amazing models that are just as beautiful inside as they are outside.
SW: My pet peeves are models who think they are too good, don't pay attention, have a super ego, and aren't humble. Also, biased or close-minded designers.
TCS: What's your favorite food or dessert?
JJM: Food: anything with seafood or chicken. Dessert: red velvet cake or cupcakes.
SW: Right now, my favorite food is sushi. But omelets are close behind. It changes all the time. Strawberry cheesecake is the best.
TCS: What's your favorite item of clothing or accessory?
JJM: Shoes and Purses are my weakness.
SW: My favorite items of clothing are shoes. I like to pick one thing out everyday to start my outfit off with and it's usually shoes; so many different kinds for so many different occasions.
TCS: How would you describe your style?
JJM: I don't know how to describe my style, it changes with my moods, weather, etc. I usually tend to wear simple, comfortable clothes and spice it up with hot shoes or scarves.
SW: Sexy and casual yet comfortable.
TCS: What's your favorite movie of all time?
JJM: Love and Basketball.
SW: I love movies so I don't have just one, but my top three are: Coming To America, Aladdin, and A Beautiful Mind.
TCS: Lady Gaga or Madonna?
JJM: I admire both of their talent immensely, but I'm honestly not a huge fan of either. But did you see the half time show at the Super Bowl? That was a pretty dope performance by Madonna!
SW: Lady Gaga. I had a chance to do some modeling at one of her shows and at a Polaroid camera event. She is the creative director of Polaroid and they released a new line of products. I was fortunate to help promote the merchandise.
TCS: If you were a Chic Spy Agent, what would your code name be?
JJM: Agent Break It Down. I like to dance!
SW: Shocka.
Charleston Pierce directing students in modeling workshop with Sam Watson in left row, second person. (Photo credit: Steve Han for eventvibe.com)
Charleston Pierce's advice for aspiring models:
Become a student of the industry and try to learn everything about the business.
Find proven successful models, make friends with them, take them to lunch, coffee or assist them, ask questions, honor them respect them.
You need a agent or manager to live your dreams. They can help you big time.
It helps to have a coach or mentor that has had a successful career.
You must be patience or you won't last.
You must always be ready.
Make this business part of your lifestyle and enjoy the journey.
To learn more about Charleston Pierce's workshops, visit charlestonpierce.com.
Chicly Yours,
The Chic Spy
(Images courtesy of Jodi James Miller and Sam Watson unless otherwise noted)