Love weathers the storm in romantic drama
Based on the debut novel from M.L. Stedman, "The Light Between Oceans" tells the story of lighthouse keeper Tom Sherbourne (Michael Fassbender) and his wife Isabel (Alicia Vikander), who take in a child lost at sea. I have not read the book, but highly anticipated seeing the film based on the storyline. Check out my movie review to see if you should put it on your radar!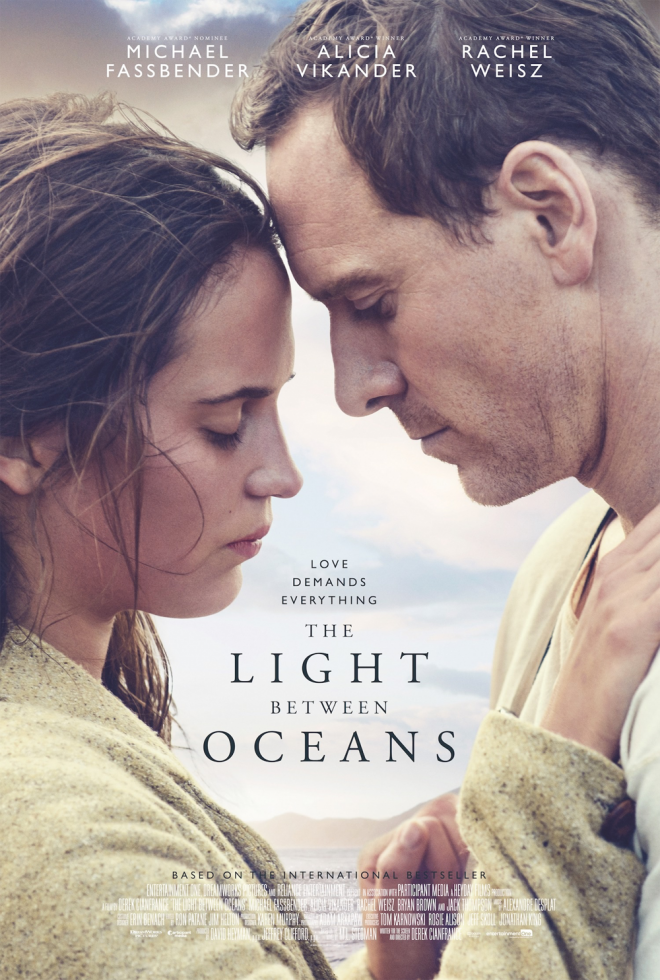 Plot: Tom Sherbourne is a former World War I soldier. There is not much backstory on the events that took place while he was at war, but from his stoic persona, one can guesstimate that as a result, he's dealing with inner turmoil and finds solace in being alone. He's such the loaner that he takes a job as the keeper of an isolated lighthouse. When he returns to the mainland, he meets Isabel Graysmark and becomes instantly smitten. They eventually marry and are eager to start a family, but Isabel is devastated when she has two miscarriages.
The tide changes when her and Tom rescue a baby found adrift in a rowboat and raise her as their own. As misfortune tests their relationship and Isabel seems at a breaking point, it's like fate when they find the infant. Against Tom's protest, Isabel is adamant on keeping the child rather than reporting the incident. Tom relents and becomes riddled with guilt, especially after encountering the child's mother Hannah (Rachel Wiesz) two years later. Hannah still deeply mourns her husband and baby, whom she believes are lost at sea.
Engagement: The film starts slowly as the couple bond with each other. With strong chemistry amongst the characters, it's hard not to empathize with what they are enduring, especially when Tom is arrested for kidnapping and potentially, murder. When he willingly takes the full blame for what has occurred, the depth of his love for Isabel becomes clear, while her love for him is ambiguous. You want to sympathize with her, but she is in complete denial about the gravity of their circumstance. When her selfish stance starts to look gloomy for Tom, I began to wonder if there would be a happy ending to this tale. Since this was not based on a true story, I knew Hollywood wouldn't leave us hanging, even if the book dictated so. Although it wasn't the happy ending I would typically expect, I did leave the theater feeling satisfied.
Style: The costuming and set design adequately helps tell the story of a lighthouse keeper and his wife. The styling is simple, yet affective at setting a tone for the era and the status of the characters.
Release date: September 2nd
Image source: DreamWorks
RADAR RATING
Plot -

9/10

Engagement -

9/10

Style -

8.5/10