Any film that Kevin Hart stars in is sure to be funny and The Wedding Ringer co-starring Josh Gad, is no different. The simplest way to describe it is to liken it to a similar film, "Hitch" (2005), which starred Will Smith and Kevin James. However, "The Wedding Ringer" is funnier, much of that due to the actors' on and off-screen chemistry (listen to my interview with Hart and Gad for more intel).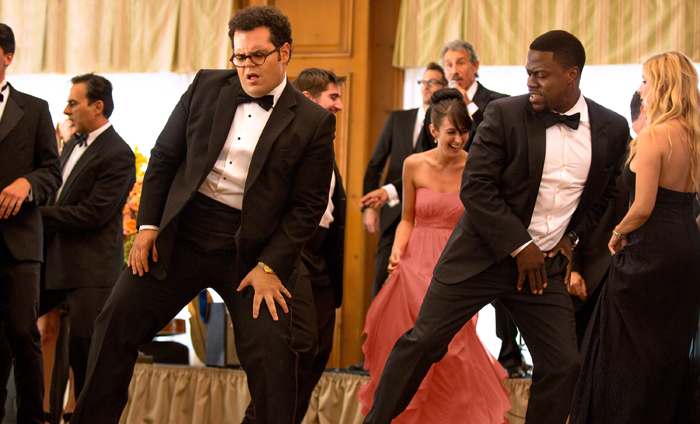 In this funny flick, Jimmy Callahan a.k.a. Bic (Hart) is in the business of finding best men for guys who can't find their own. His newest client Doug Harris (Gad) is awkward and friendless, making him the perfect client for Bic, or so he thinks, until he finds out that Doug needs an entire wedding party of groomsmen – something that has never been done. Needless to say, Bic finds a gaggle of guys that Doug dubs as "Goonies" and it's wedding day countdown to snap these misfits into tip top shape so that they are presentable for Doug's in-laws.
The plot is predictable but the comedic timing of Hart and Gad makes this film hilarious. The ensemble cast including Kaley Cuoco-Sweeting as the snooty bride-to-be and Cloris Leachman as her senile granny keeps the laughs rolling. In-between laughs, you might get inspired to hire your own stand-in bestie for the big day.
Image source: Sony Pictures
Plot -

91%

Engagement -

93%

Style -

86%