GLOBAL — It's Halloween and tradition says you should hang patiently by your door so that you can dole out sweet treats to the little ghouls and goblins who come knocking this evening; but I have something much better planned and it includes a facial and feasting on a few products worthy of trick or treat. Here are a few items for your beauty arsenal that are on my radar. They look or smell so much like treats, they just might trick you.
Chicly Yours,
The Chic Spy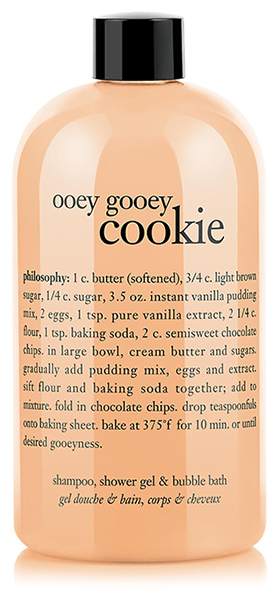 Dolce & Gabbana Intense nail Lacquer in Chocolate, $24 (above).
Philosophy shampoo, shower gel & bubble bath in Ooey Gooey Fresh-Baked Cookie, $16.50 (right).
Bobbi Brown Eye Palette in Rich Chocolate, $52 (below).
The Body Shop Chocomania Body Butter, $20.
Sephora Collection Chocolate Creamy Body Wash Caps, $1.