Wearing makeup is like creating a unique piece of artwork, where foundation is to the face, what primer is to a canvas. It's used to protect and create a smooth surface. That is what a good foundation should do for your face. That's why I'm excited about my latest mission from beauty brand Cosmedicine, to try their line of tinted moisturizers.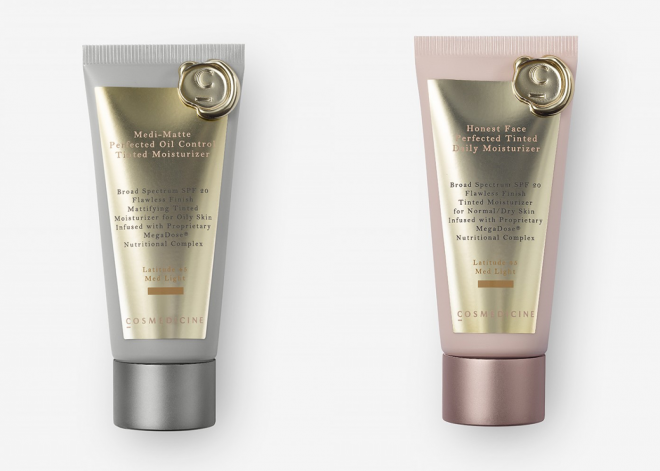 The Cosmedicine tinted moisturizer formulas that I received include Medi-Matte and Honest Face formulas. With an SPF 20, Medi-Matte controls oil and while Honest Face provides more moisture the skin. As an oily skin, I used the Medi-Matte and loved how velvety it made my skin. A couple of weeks into using the product, I received compliments on how flawless and healthy my skin appeared. Honestly, I have received compliments of that nature before, but since making some daily changes in my routine and activities, my complexion had been dull and uneven.
I enlisted two beauty enthusiast, who often comment on their dry skin, to try the Honest Face. They both were pleased with how easily the moisturizer glided onto their skin. One of the participants even commented that she liked the fact that the product did not irritate her sensitive skin.
I'm pleased to say that Cosmedicine is lightweight, too. For a tinted moisturizer not touted as a foundation, it is provides the right amount of coverage that I need. Available in five shades from light to dark, there are options for many skin tones, however, Cosmedicine would do good to include a shade or two deeper for darker skin tones. Overall, Cosmedicine tinted moisturize is a product worthy of my beauty arsenal and should definitely be on your radar.
Image source: Cosmedicine
Cosmedicine Medi-Natte Perfected Oil Control Tinted Moisturizer -

8.5/10