A city famed for it's lights, culture, and croissants
In the idealistic world of love, sophistication and bliss lies in Paris, France.  I recently had a much needed excursion to the City of Lights to indulge in the many entrapments the chic city–famed for it's lights, culture, and croissants. Venturing into Paris for the first time is exciting, but can be overwhelming. No need to worry, I have the intel on what to check out on your next visit. I'll start by saying that as a Tri-State girl, Paris is a city of relaxation. The atmosphere exudes "joie de vivre," which means enjoyment of life. No one rushes through dinner or drinks, and everyone seems to move at a chill pace. This is something I truly appreciate about the city, considering what I'm use to living in NYC. The most important thing to note is how easy it is to get around in the city.
What to pack:
A lightweight sweater. There's a reason why fashion always exalts the French girl. Their style is impeccable, the perfect blend of standing out without trying to hard.  Since Paris has very mild temperatures, you should always carry a light blazer or chic sweater–it can get chilly at night, even during the summertime. The floral "Love Moschino" sweater is vibrant and charming, befitting the romantic destination.
A versatile pair of flats. You want to wear a pair of flats that are stylish but you can walk in for hours.  Sneakers are also approved. Check out these scalloped-design French Sole 'Tequila' flats.
A striped outfit. Whether it is a pant suit, jumpsuit, t-shirt, or dress–stripes exemplify class without being over the top.  The Topshop wrap jumpsuit is perfect for a day of exploring but also some glasses of wine at a highly acclaimed restaurant.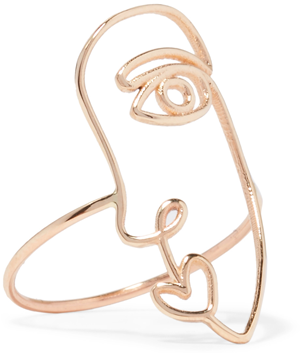 Dainty Jewelry. As a bonus, bring dainty jewelry. Parisians are all about wearing high quality not quantity. A piece with artistic flair would chicly compliment your Parisian-inspired looks such as the Sarah & Sebastian 'Face' 14-Karat gold ring.
Where to dine:
Claus–This is the mother of all brunch places in Paris. Their set menu brunch includes fresh juice, coffee, tea–pastries as a starter, a main, and a dessert. Their coffee was some of the best I had throughout my entire stay. This place should not be missed.
La Jacobine–If you're looking for classic French food, this is the place. Tucked away in a small alleyway in the south of Paris, this gem exists and it is worth every penny. I'm still thinking about the coq au vin.
La Louve–Another amazing restaurant closer to Montmartre, a large hill in Paris's 18th arrondissement. The menu is small but packed with flavor. I recommend the octopus, which is their signature dish.
Where to play:
Bars are the king of Paris, and boy are there a lot of them.  My three top choices are:
The Experimental Cocktail Club (below)–A very cozy bar, serving unique cocktails that come packed with a punch. The velvet chairs make you feel like you've entered into a time warp.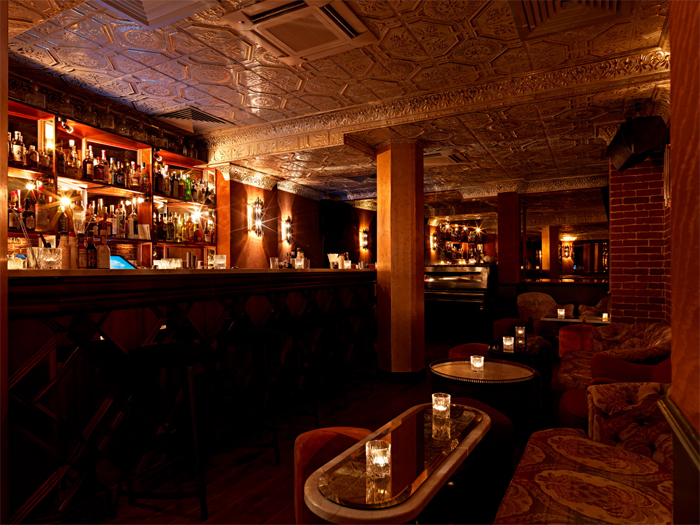 La Candelaria–A small cocktail bar tucked away behind an even smaller taco restaurant. Bonus: the tacos are to die for.
Dirty Dick–A form of "dive bar" with a lively crowd. The most casual on the list.