A speakeasy, honeycomb, and African diaspora in the City by the Bay
For three years I called San Francisco home, and to date, it's one of the most stunning cities I've visited–the architecture, the shopping, and the scenery–make it one of the coolest cities in the States. It's no secret that there is tons to do in the City by the Bay, from the Wharf to Market Street. But, there are a few hotspots that I discovered in San Fran that anyone who visits should see. Don't worry though, I'm not sending you to a bridge or winery. My fave picks are somewhat hidden gems you may not have heard of before. It's proof that in San Francisco, there's always something new to try. That's what makes it one of the best vacation spots.
What to pack: The weather is cool and can become downright cold in the evening. Even on sunny days, there can be a chill in the air. Wearing a lightweight blazer, like the J.Crew 'Regent' linen blazer in Sunset Gold, will keep you comfortable from day to night. You also need to be prepared to walk, walk, and walk some more. There's that much to see and do! By the end of your trip, you may even be exhausted, but it will have been well worth it. Just to be safe, make sure you come equipped with a comfortable pair of flats, like the Kate Spade New York 'Go Taxi' flats.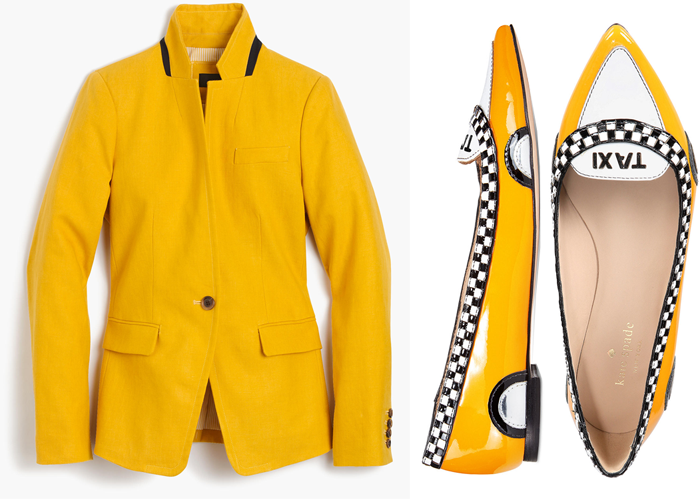 Where to dine: One of my favorite places to dine in San Francisco is Samovar Tea Lounge in Yerba Buena Gardens. The atmosphere is airy and light with an Asian-inspired design. My favorite dish is the Wasabi Caesar Salad with smoke salmon and the Share Platter with fruit, cheese, and the most delicious honeycomb. The best part–it was a five-minute walk from where I lived!
Where to go: There are amazing museums in San Francisco including the San Francisco Museum of Modern Art (SFMOMA), where I would visit weekly to see what cool artist-designed stationery and jewelry in their shop. There is also the de Young Museum, which often features traveling exhibitions such as "The Fashion World of Jean Paul Gaultier: From the Sidewalk to the Catwalk" (2012) for which I attended the opening. But my favorite museum, hands down, is the Museum of African Diaspora (MoAD). I first discovered this museum when I attended one-night exhibit on dandyism called "The Art of the Suit: A Global Glimpse of the Sapeur and Black Dandyism" (2011). MoAD also turned out to be a great place to shop–I bought a vintage pair of cufflinks, a book on African Musicians, and a hand carved hair comb made in Africa. It's truly worth a visit, or two!
Where to play: One of the coolest hotspots in San Francisco has to be Bourbon & Branch. It's a restaurant/bar housed in a historic building that once served as an illegal speakeasy from 1921-1933. For years it flourished under the radar of the law, disguised as a cigar shop. Now customers can enjoy the space's old-world charm filled with secret rooms and entrances–there's a library that requires a password for entrance. Bourbon & Branch is like no other club or bar you've seen. They even have "House Rules" including no cellphones or photography. And, don't even think about ordering a Cosmo–they don't do those!