While Peter Parker a.k.a. Spider-Man (Andrew Garfield) is saving the world from the evil Oscorp in The Amazing Spider-Man 2, his love interest Gwen Stacy (Emma Stone) is stunning us with her stellar style and fresh-faced beauty. We may not have a guy who can scale tall buildings and swing through the city, all on a quest to rescue us from some crazed psycho mutant. But we can have the Upper East Sider's flawless appearance. Here are a few products and tips on achieving her beauty look.
Glowing Skin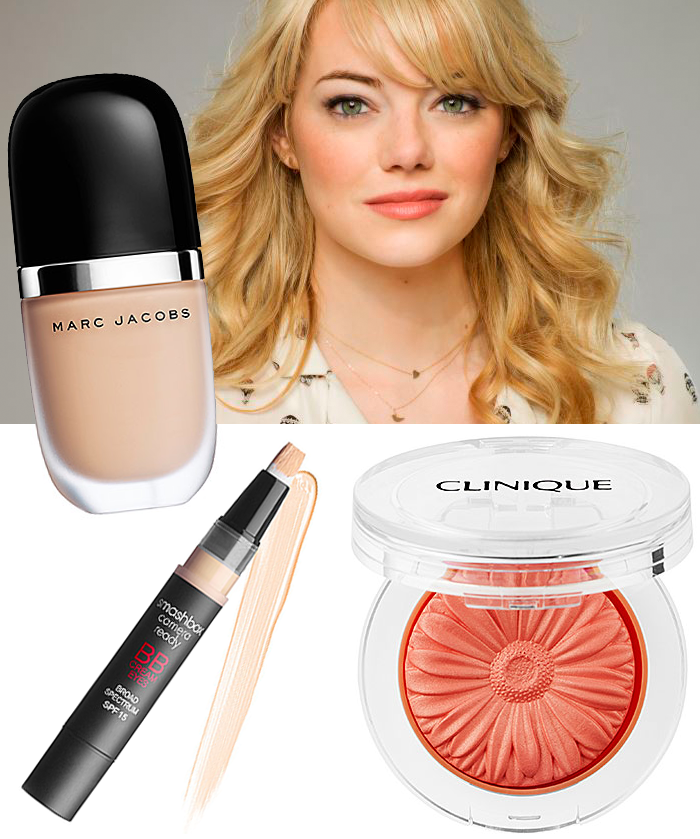 A glowing complexion is what makes us want Gwen's look – it's no wonder Peter Parker looks so mesmerized when he's saving her. Get a flawless look that isn't oily or heavy with a gel foundation such as Marc Jacobs Beauty Genius Gel Super-Charged Foundation, $48. Brighten eyes and correct darkness with a concealer such as Smashbox Camera Ready BB Cream Eyes Broad Spectrum SPF 15, $25. Complement the soft finish of the gel foundation with a powder blush such as the Clinique Cheek Pop in Peach Pop, $21. Gwen's look is natural so whether your complexion is fair or deep, choose makeup shades that naturally complement your skin tone.
Stand Out Eyes and Lips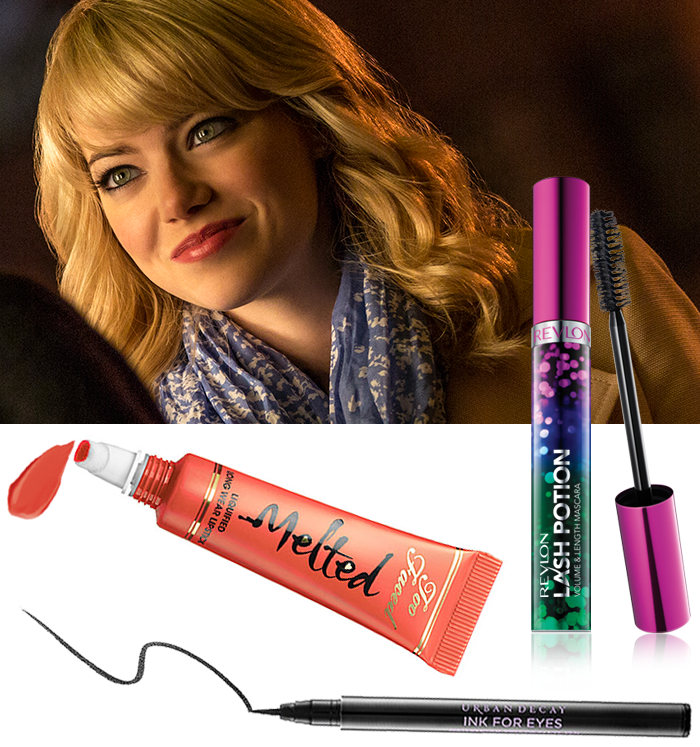 Bright eyes and a charming smile are a winning combination. Gwen probably had Peter at "Hello." Make eyes pop by creating a thin line on lower lash line and a thicker line above the upper lash line. Use a liquid liner with a fine tip such as Urban Decay Ink For Eyes, $20. Add volume and length to lashes with a mascara such as Revlon Grow Luscious Lash Potion Mascara, $8, for the finishing touch. Complement your eyes with a bold yet natural lip color that makes lips look soft and smooth such as Too Faced Melted Liquified long wear lipstick in Creamy Coral, $21.
Shiny Wavy Hair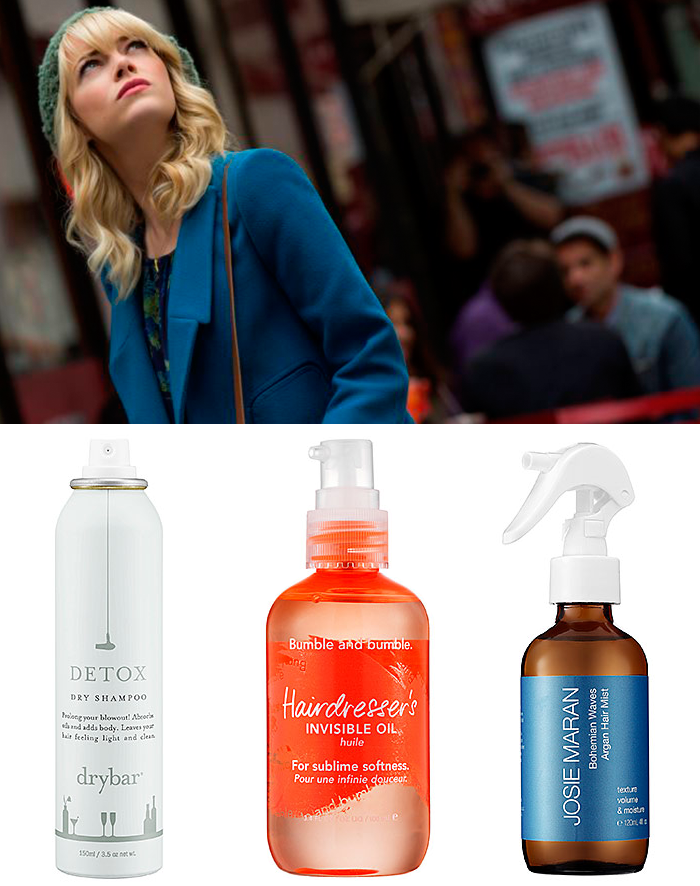 Shiny, wavy hair works well for Gwen's city girl look and she's bound to have tousled locks with all the mayhem she gets into with Spider-Man. What makes her hair an attention getter is the healthy appearance. But if you're as busy as she is, you're going to want products that are quick and convenient. Dry shampoos are the "it" thing right now and for the girl on the go, it's a must if you don't have time to wash and dry your hair. Look for one that absorbs oil (apply near roots and scalp) as well as adds body such as DryBar Detox Dry Shampoo, $20. Tame the frizz at the end of your hair with a little oil such as the Bumble and Bumble Hairdresser's Invisible Oil, $38. Get a no-fuss tousled look with a styling spray such as Josie Maran Bohemian Waves Argan Hair Mist Texture Volume & Moisture, $22.