GLOBAL — The MAC All About Orange Summer 2013 Collection is bold, bright, and beautiful! The collection ranges $12-$40 and includes powder blush, lipstick, Cremesheen Glass (lip gloss), Rainy Season Eyeshadow Quad, and Nail Lacquer. In an array of hues with monikers like "Sushi Kiss" and "Tangerine Dream," it's a collection worthy of being added to any beauty arsenal … starting with mine!
Chicly Yours,
The Chic Spy

Powder blush: Royal Sunset, a soft cool peach; Honey Jasmine, a soft warm coral; and Immortal Flower, a bright peach.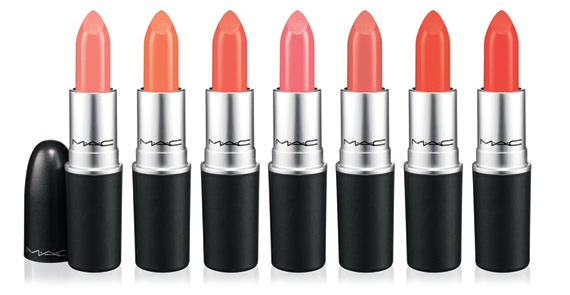 Lipstick: Tarte & Trendy, a bright neutral orange cream; Neon Orange, a bright orange; Flamingo, a light milky bright coral; Sushi Kiss, a mid-tone coral cream; Sweet & Sour, a soft peach cream; Tangerine Dream, a warm orange cream; and Razzlerdazzler, a light cream peach.

Nail lacquer: Morange, a bright cream orange; Fiestaware, a mid-tone orange coral; Sweet Pop, a peach cream; and Ke Ai, a soft pink frost.
Chicly Yours,
The Chic Spy
(Photo credits: MAC Cosmetics)