"Encouraging young women to pursue an education and chase their dreams–it is definitely something I want to be able to shine some light on"
Megan Nicole is a singer, songwriter and YouTube sensation, who is working on an upcoming album entitled "My Kind of Party" and just launched a clothing line called Confetti Heart. If Megan isn't on your radar, she should be. With more than 4 million subscribers and 828 million views on YouTube, she's taking the entertainment industry by storm and outperforming well-known artists such as Lorde and Zayn on the popular video platform. Formerly signed to Sean "P. Diddy" Comb's Bad Boy Records/Interscope, Megan independently released her debut album "Escape," in 2014. But music isn't her only claim to fame. Megan starred in "Summer Forever," a 2015 musical film, and in 2016 she had the honor of traveling to Argentina to interview the former First Lady of The United States, Michelle Obama, as a part of the Let Girls Learn Initiative. Following a national tour, Megan is releasing a full-length studio album featuring all new tracks. The album will have her signature pop sound infused with retro sounds as well as a 90's R&B influence. I recently caught up with the talented entertainer to get intel on her hot new music, clothing line, and style faves.
When did you know you wanted to be a singer? I was close to 16. I had just started playing guitar, and writing my own songs. The moment I found that, I couldn't see myself pursuing anything else.
What has been your favorite musical project so far? My first EP "Escape" will always be special to me. It was the first thing I worked on when I became an independent artist.
As a singer and songwriter, what is your creative process for developing a song? I've had ideas come while driving in the car to right before I head to bed and I'll usually write those ideas down or make a little voice memo. In sessions, I'll refer to some of those ideas if I'm looking for a start. The voice memos are the most awkward to listen to because sometimes I record them in a place where I'm in the middle of something–like the other day on I was on set.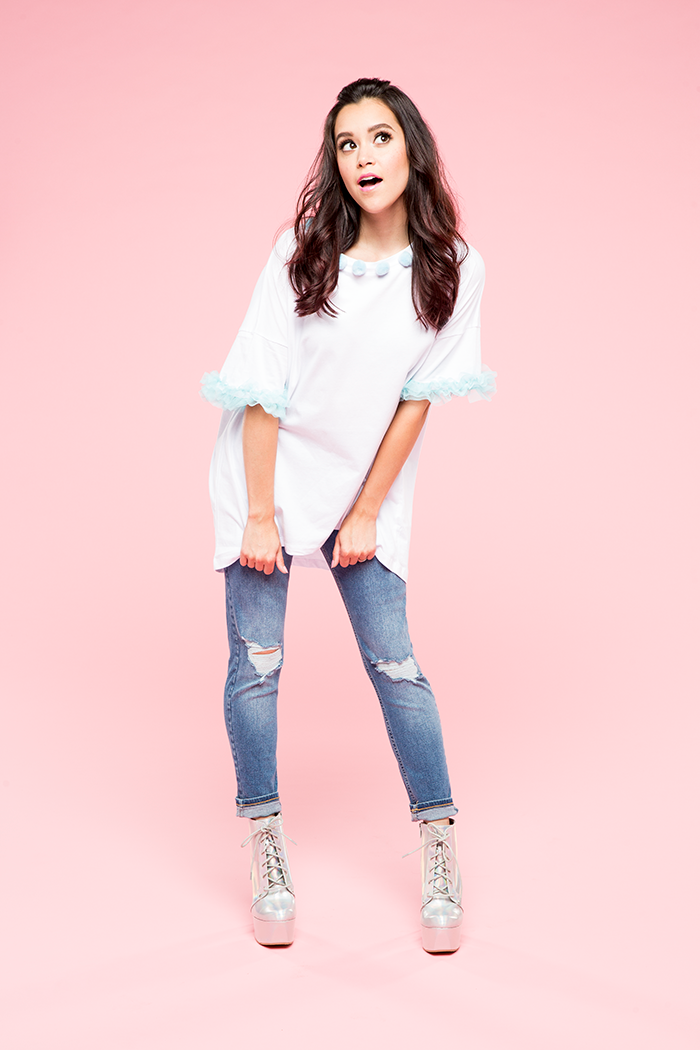 What motivated you to leave Sean "P. Diddy" Comb's Bad Boy Records/Interscope to produce your own music? Bad Boy and Interscope were parting ways, and I had an opportunity to step away and be independent. It was scary, but I took it. And I'm glad that I did because there was so much self discovery to follow.
If you could perform with anyone past or present, who would it be and why? Stevie Wonder, for sure. I grew up on his music. To be able to perform with a legend like him, would be incredible.
Describe the experience starring in your first feature film "Summer Forever." Do you see more films in your future? "Summer Forever" was such an amazing learning experience for me. It was a really fun project to be a part of and I really learned so much about being on set. It's very different from being on set for a music video, so I was learning about a whole new world. I would love to get into more acting projects. I'm currently working on a show called "Versus," and it's got me wanting to act more and more.
Who's your Hollywood crush and why? Reese Witherspoon will always be one of my favorite women in Hollywood. She's got such a sense of strength and drive and is one of my acting inspirations.
What is your favorite quote? "Think less, thank more." A friendly reminder to not get caught up on the negative things.
What would your fans be shocked to know about you? I can be a perfectionist at times. When it comes to my own music I will literally go back and change one word in a song if it doesn't feel right.
Tell us about your involvement with the "Let Girls Learn" initiative. I still look back at that experience as one of those "That really happened?" moments. When I learned about this initiative, and that I would get to sit down and talk with Michelle Obama–as well as travel to Argentina, I was immediately on board. Encouraging young women to pursue an education and chase their dreams–it is definitely something I want to be able to shine some light on.
You launched a clothing line called "Confetti Heart" in collaboration with designer Julie Mollo, can you tell us about that? I'm so excited to finally be working with my friend Julie on something. We have been creating so many looks for stage and events together, it was about time we had a little line together. I love how fun it is. Something about it feels so carefree, like yeah, I'm carrying a tote filled with confetti.
Describe the "Confetti Heart" girl, who you envision wearing and loving the line. I think the fun thing about this line is that anyone can be a "Confetti Heart" girl. The CHC has little fun pieces you can use to add a little party to your wardrobe. One of my favorite pieces has to be the brooch. I love pinning it to my jacket, backpack, overalls–wherever I can.
If you were a Chic Spy Agent, what would be your code name and why? Confetti Heart Queen. I love confetti, I love hearts, and the idea of confetti heart came to me originally for a song when I was thinking about how it's okay to be broken, and still beautiful.
Style and entertainment faves…
What is your style profile? I think I'm a mix of the Classicist and the Mademoiselle. I've usually described my style as Classic meets quirky. I love wearing anything with ruffles and things made out of fun fabrics like faux fur or vinyl.
Favorite in fashion. Anything gingham–pants, tops, or dresses.
What's your favorite item in your closet? Currently, this pink velvet pinafore I haven't worn yet. I've loved layering sheer or mesh tops with those a lot lately.
Favorite in beauty. Rodan and Fields Lip Renewing Serum–so moisturizing.
What is always in your handbag? Tissues. I'm also always running out of them, but my allergies seem to bug me often.
Favorite in entertainment. "Rick and Morty."
Favorite in food. Poke.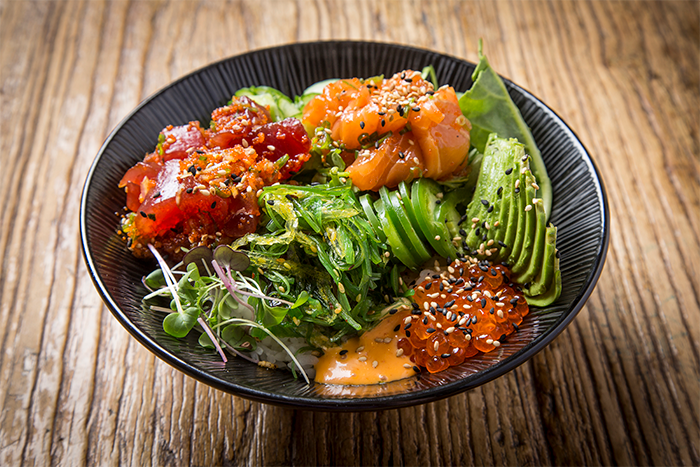 For more intel on Megan Nicole, visit megannicolemusic.com. To learn more about hr clothing line, visit confettiheartcollection.com.
Photo Credit: Greg DeStefano