"I just love seeing a song start from an idea to a demo to people's ears."
With so many fashionistas and beauty gurus finding fame and fortune on social media, it should be no surprise when a super talented musician does too. After all, Justin Bieber kicked off his career as a YouTube sensation. Now Instagram can claim its own musical star with 17-year-old singer and songwriter Cailee Rae. With over half a million followers on Instagram, the Missouri native is soaring to the top, one hit at a time–starting with covers of popular tunes to original songs that she has written. In 2016 she even premiered her "Anchor" video (above) on TeenVogue.com. According to Rae, she has been singing since she could talk and really got into it in the 2nd grade because she loved Taylor Swift. I recently caught up with the young songstress to get more intel on everything from her burgeoning career to her favorite boy band.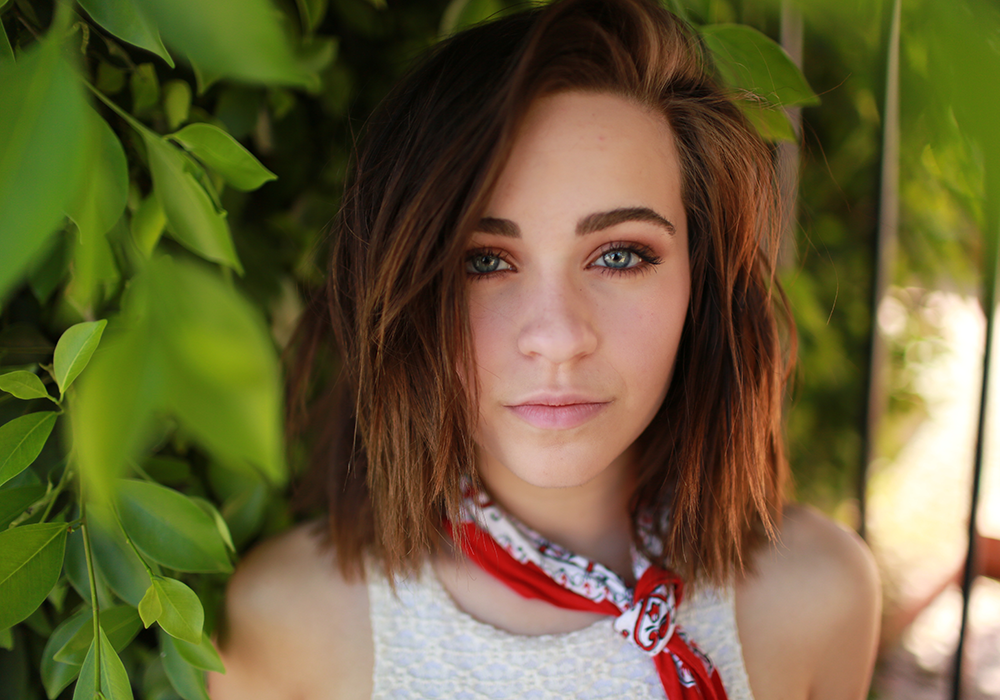 You became notable for your covers on Instagram. What is your favorite song you ever covered? Omg what a tough one (laughs). I really loved covering 'Replay' by Iyaz because it was such a throwback.
Have you ever received a comment from any of the artists you have covered, if so, what did they say? Yes, Shawn Mendes said he loved my cover of "Life of the Party" in an interview once. It was cool because he's so crazy talented and started on social media. I have a lot of respect for that.
At 17, what are some of the challenges you have faced as a teen musician? I think people taking me seriously and understanding this wasn't just some dream for me. Music is what I wanted as my career. It's my passion.
What was the inspiration behind your single and video "Anchor"? I wanted a song that was powerful and about overcoming anything. I wanted to really inspire people through this message.
You are deeply involved in the creative process of your music, does that include writing the lyrics? Yes. I'm so in love with everything about the process. I just love seeing a song start from an idea to a demo to people's ears.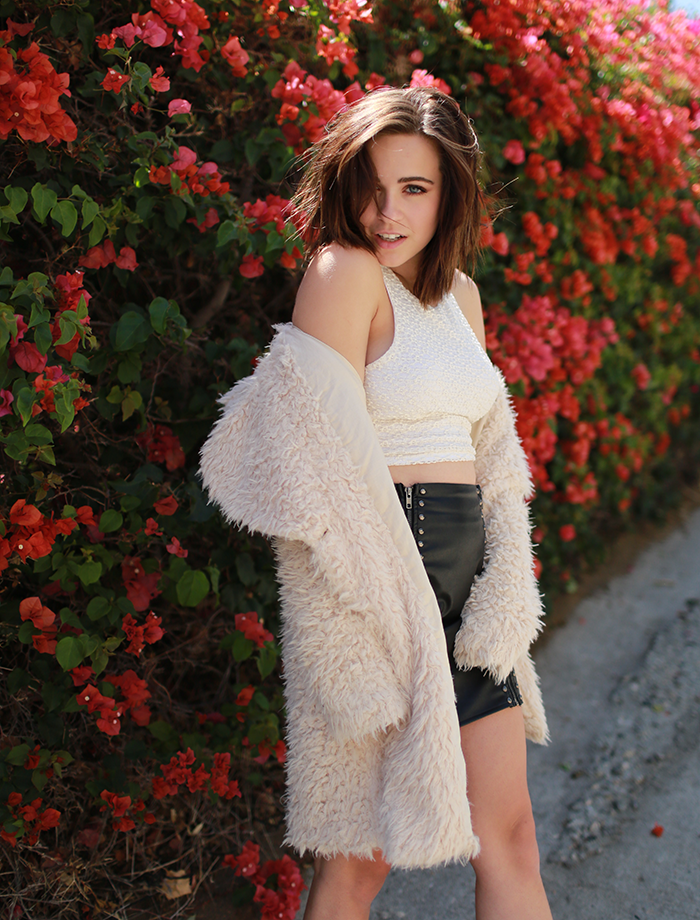 If you could perform with anyone past or present, who would it be and why? Probably Taylor Swift because she is one of the reasons I even got into songwriting.
Who's your favorite boy band, past or present and your favorite song that they sing? One Direction. It was so cool to witness a group grow so tremendously in my generation. I loved every song on their last album.
What are you working on now, and what's next for you? I'm working on some new music and I'm beyond excited. I feel like it really represents my growth and the stage I'm at in my life. I love it and I can't wait to share it.
What is your favorite quote? You could be the ripest juiciest peach in the world, but not every one loves peaches.
What would your fans be shocked to know about you? That sometimes it's really hard for me to record a cover or feel inspired. There are times where I really do have dry spells.
---
Style and Entertainment Faves
What is your style profile? Honestly a little bit of them all. I love different styles for different times and seasons.
Favorite in fashion. I just recently bought these All Saints boots called the Donita Boot and I'm in love. Definitely going to be a staple for fall.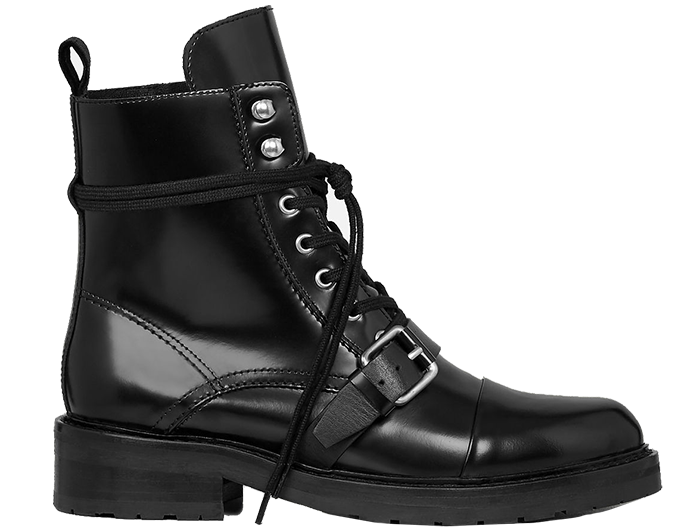 What's one item always in your handbag? Perfume because I hate feeling like I smell bad.
What's your favorite item in your closet? My oversized vintage Levi's denim jacket. It's a must!
Favorite in beauty. Oh gosh this is hard. I would say the Charlotte Tilbury Magic Cream is a must for me. It hydrates and leaves the skin with the most beautiful glow.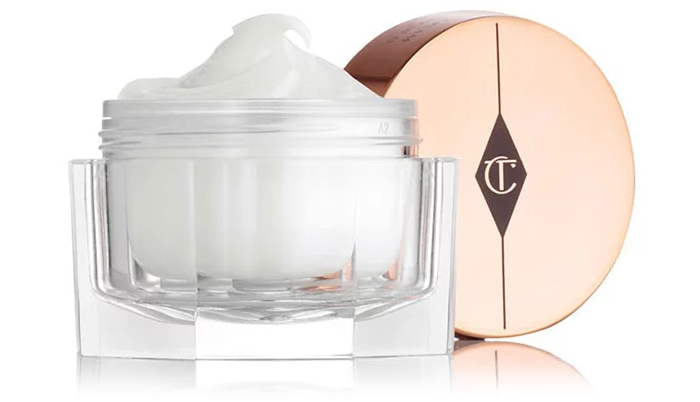 Favorite in entertainment. I will always and forever be obsessed with the show "Friends."
What are the top three songs on your playlist currently? "Feel it Still" by Portugal. "The Man, Came Here for Love (Re-Edit)" by Segal & Ella Eyre, and "On my way!" by Johnny Balik.
Favorite in food. Soup Dumplings all the way.
If you were a Chic Spy Agent, what would be your code name and why? Definitely Agent Cookie (laughs). Cookie is my nickname and I love to bake.
Cover image: Jack Newport