Sex exploitation survivor empowers trafficked girls
It's been more than 150 years since Abraham Lincoln signed the Emancipation Proclamation, setting hundreds of indentured slaves free in the United States. Yet, 15 decades later, there are still many people, especially young women, trapped in modern-day slavery where they are trafficked and sexually exploited. Many of the girls caught up in "the life," as it's called, are right here in this country. Thanks to Rachel Lloyd, the girls and young women who have been lured into dangerous circumstances, are breaking free. the British born advocate is the founder of Girls Educational and Mentoring Services (GEMS), a non-profit organization that identifies and helps girls who are part of sexual exploitation and domestic trafficking.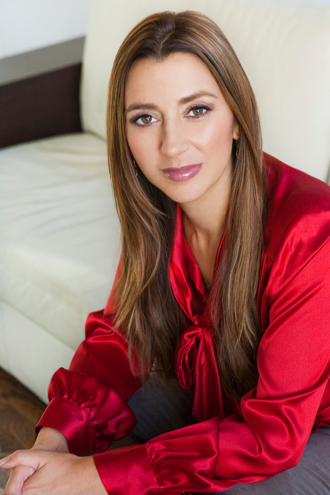 Lloyd, who herself escaped sexual exploitation as a teenager while living in Germany, founded GEMS in 1998 at 23. She equates her tumultuous upbringing to those she helps through GEMS, "Like most young girls who end up in commercial sex exploitation, I grew up in a dysfunctional home with an alcoholic mother." Lloyd eventually found help through a Church on an American military base, and has since healed her relationship with her mother. But realized there are many who still need help.
Describing her own experiences as the motivating factor–Lloyd spearheaded legislation in New York to have girls arrested for prostitution recognized as victims rather than criminals. Her efforts were successful and now nearly two decades later, more 13 cities have adopted similar legislation. She also wants to dispel the myth surrounding the typical trafficking scenario that involves a young white, blonde girl being kidnapped off the street, while shopping or traveling. Although those cases do occur, they're not the norm. In fact, most of the young women Lloyd and her team encounters have been lured under the guise of romance–via a guy who convinces them he will protect or take care of them–and are girls and young women of color.
"We don't rescue girls, we empower them."
To further educate the masses and shine a spotlight on this national epidemic, Lloyd co-produced the Showtime documentary "Very Young Girls" (2007), featuring 13 and 14-year-old girls seduced by pimps and treated as criminals by the police. Her inspiration for the film was to "change hearts and minds" and acknowledges that although the film is a decade old, it still resonates today. Lloyd also authored a memoir called "Girls Like Us: Fighting for a World Where Girls Are Not for Sale" (2011) that explores the issue through her eyes as a survivor.
The book has garnered critical acclaim and caught the eye of Hollywood. Rights to the film were recently snatched up by Everywhere Studios and actress Viola Davis' company, JuVee Productions. Lloyd is eager for more people to learn about domestic trafficking. The project is still in the beginning stages, so there hasn't been discussion of who will star in the film.
In the meantime, Lloyd and GEMS are still on a mission to not only help victimized girls and young women escape the life, but build a new one as well. "We don't rescue girls, we empower them," Lloyd explains. GEMS offers everything from housing and therapy to education–just last year 55 girls were in college. Soon they will expand their services to include an employment program to help young women enter the workforce.
---
Here's how you can help prevent exploitation of girls and young women
Donate money to GEMS so that they can continue to fund their programs and initiatives.
Screen the documentary "Very Young Girls" or start a book club for "Girls Like Us" in your town and bring awareness to the domestic trafficking issue.
Become a tutor or mentor such as Big Brother or Big Sister, to help support at-risk children.
Organize a clothing drive in your area and donate your unwanted items to children in need.
Donate in-kind products to a back to school drive to help financially disadvantaged children with their school supplies.
Talk to boys about gender equality and gender based violence–explain that they have no right to buy another human being.
Educate yourself about this issue and refrain from language that objectifies girls and glorifies sexual exploitation of women and men.
To learn more about GEMS or to donate, visit gems-girls.org.