Actress shares intel on breaking into acting, her new role in "Will" and, her style faves
Little is known about the life of prolific playwright William Shakespeare, except for his extraordinary talent for wielding a pen and bringing unbelievable tragedy to life. But there has always been rumor and speculation about who he was.
TNT is bringing the life of a young rebellious Shakespeare to the small screen in Will, which premieres, July 10th. From the trailer (above), it looks like it's going to be an intriguing tale of anarchy, debauchery, and portrayals of 16th Century English theater that resembles a punk rock concert–definitely a must-watch!
I recently caught up with Will co-star Jasmin Savoy Brown, who plays real life poet Emilia Bassano–the 'Dark Lady' in Shakespeare's sonnets. Her star has been steadily rising with small roles in shows like Grimm and Brooklyn Nine-Nine. But her big break came in HBO's "The Leftovers" as Evie Murphy. The California born, Oregon raised actress shares intel on her new role, breaking into acting, and her style faves.
What was your first acting gig and how did you land a role on TNT's Will. My first acting gig was when I was around 6-years-old, 'a girl lying on garage floor with broken arm', for a teacher training video. As for Will, it came about November of 2016. I had just finished shooting Grey's Anatomy after a two month industry break–I take those once a year. I saw only the description of the show and immediately fell in love. I had to do it. I was going to do whatever it took.
How would you describe your character Emilia Bassano in the show? Emilia is a chameleon. She seamlessly shifts to compliment whoever she is with and makes everyone around her feel heard. She does what she needs to survive, which at the time often meant remaining silent. That said, she is a feminist who isn't afraid to use her voice. She is a walking contradiction.
Do you relate with Emilia, if so how? Yes! Like Emilia, I am passionate about art and love. Those are two of the most important things to me. Unlike Emilia, I don't always use my brain to make rational decisions when I'm feeling passionate about something art or love related.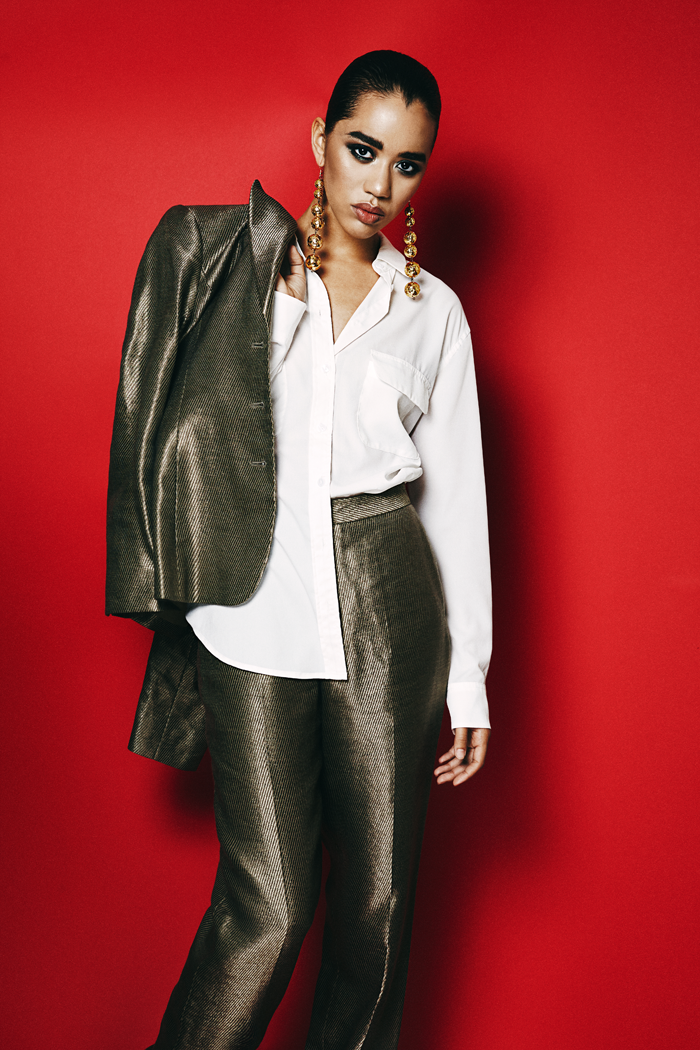 If you could act with any actor/actress past or present, who would it be and why? Viola Davis because she is superb. She is a phenomenal actress, obviously, and she is a kind, humble, giving human being–I've heard from multiple people. Working with her would be my ultimate dream come true.
Who is your Hollywood crush? Billy Bob Thornton.
What is your favorite quote? "Talk less, listen more."
What would your fans be shocked to know about you? I played violin seriously for eight years.
If you were a Chic Spy Agent, what would be your code name? Grilled Cheese Gurl
Talking style and entertainment …
What is your style profile? I am definitely a bohemian who tries to be a rocker.
Favorite in fashion. Steve Madden boots. The sole is falling off. I've worn them every single day for a year and a half.
What's always in your handbag? I don't carry a handbag.
Flats or heels? Heels
Favorite place to shop. Any bookstore. Or Steve Madden. Keep me away from there.
Favorite in beauty. Kat Von D Everlasting liquid lipstick–I have 11 of them!
What's one beauty routine you do daily? I wash my face twice a day with Arcona products. I'm obsessed.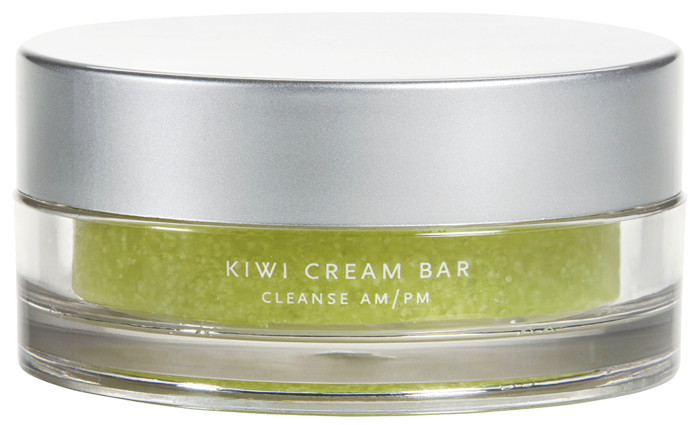 Favorite in entertainment. Music artist Kweku Collins.
When you're not acting, what's your favorite pass time? Camping.
Favorite place to dine. Darling Cafe in Melbourne, Australia.