Didn't you hear, two heads are better than one
April 10th is National Siblings Day, and as an only child, I've always wanted siblings–a big brother to pave the way in high school or a little sister to share style tips with–but it never happened. I was a one hit wonder for my parents, but that didn't stop my wishful thinking.
I've always been intrigued by the idea of  having a twin, one who was an exact copy of me. We could share a life filled with practical jokes on parents, switching places at prom, you know, because the guy who thought he liked me, would be perfect for my sis. Then there's my fantasy of having one job, and we'd take turns–Monday, Wednesday, Friday for her and Tuesday and Thursday for me–after all, two heads are better than one.
National Siblings Day a.k.a Siblings Day, was created by Claudia Evart, a freelance paralegal from Manhattan, New York. She started the observance day after losing both of her brother and sister at an early age. To celebrate this day, and my obsession with twinning, I couldn't resist sharing a round up of my favorite famous twins.
Tia and Tamera Mowry from "Sister, Sister"
These twin's claim to fame may have kicked off with the sitcom "Sister, Sister" (1994-1999), about twins separated at birth and reunited as teens. But, now these ladies both have families of their own and solo careers–starring in different shows. Tamera is currently a co-host on the daytime talk show, "The Real." Tia has her own cooking show called "Tia Mowry at Home" on the Cooking Channel.
Mary-Kate and Ashley Olsen from "Full House"
These twins may have found stardom as babies on "Full House" (1987-1995), but they have been able to transition from acting toddlers to designing women, with the brands Elizabeth and James and The Row. They are actually fraternal twins, but heck, I still can't tell them apart.
Laurent and Larry Nicolas Bourgeois of "Les Twins"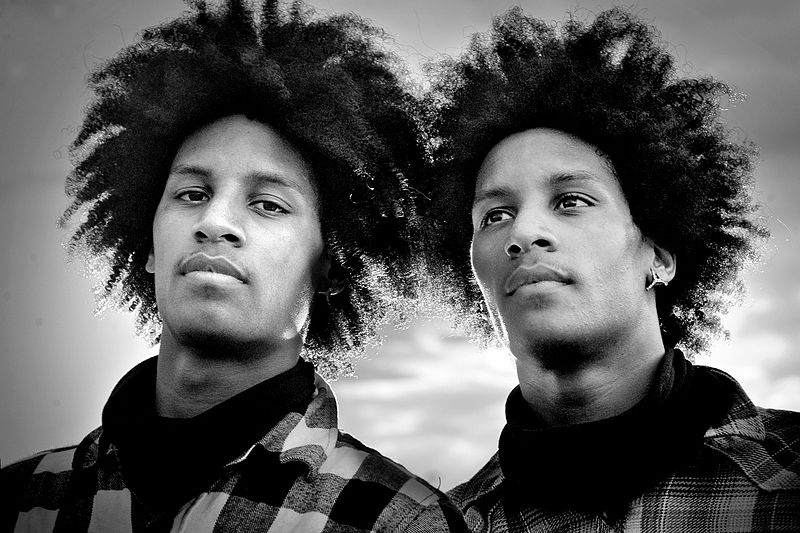 These twins are French and known for their quirky and charismatic dance moves. They have been spotted striking a move to hip beats and teaching their choreography around the globe. They were 'discovered' in 2010 during the World of Dance tour in San Diego that went viral on YouTube. They've been featured in music videos from Beyoncé and Missy Elliot to Meghan Trainor.
Lindsey and Leslie Philp of "Smart Blondes"
These twins are social media sweethearts under the cool moniker 'Smart Blondes' with the mantra "we're all unicorns." They have a penchant for dressing similarly, but not always exactly alike, like you would expect from twins. their looks showcase an individual style and independent personality. These "it" twins have been spotted in magazines, on runways, and I've interviewed them too.
Hayley Mills as Susan Evers/Sharon McKendrick from "The Parent Trap"
These twins may not be real, but when Hayley Mills portrayed sisters Susan Evers and Sharon McKendrick, who duped their unsuspecting parents into believing one was the other, I knew I was missing out big time on having an identical sibling. There was a remake of this film starring Lindsey Lohan, but it doesn't compare to this Disney original!