Curator, artist and writer—seldom do you find one person who masters all of these disciplines. But creative Nicole Royse does it with style and finesse. Based in Arizona, Nicole is known about town—Phoenix, Scottsdale, and Tempe—for being the go-to for arts and culture. The Cali native curates for The monOrchid, an all-in-one gallery and venue with production studios, sound stages, coworking space, and an in-house restaurant—where she features myriad established and emerging artists in monthly shows. In addition, she creates abstract art at Nicole Royse Art, and writes for local magazines including So Scottsdale! and Arizona Foothills. I recently caught up with Nicole to get intel on her style and how she's igniting the local arts scene in the Valley of the Sun.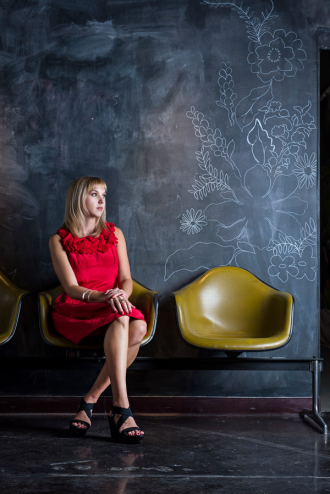 How did you come into art? I discovered my love for art at an early age, exploring it in high school but decided on Art History when I entered ASU. I graduated from Arizona State University receiving my Bachelors of Arts Degree in Art History. I took some art classes, but I truly enjoyed art history—the research and writing were wonderful. I began pursuing my art career upon graduating from ASU, having accumulated over 65 shows. In 2013, I felt the need to reconnect with the art community and use my experience, energy and passion to help the local arts.
Tell us about your work as a curator at The monOrchid. I have been curating at The monOrchid for almost four years now. The monOrchid is a wonderful co-working space in the heart of the Roosevelt Row Arts District. The monOrchid houses two beautiful galleries, Shade Gallery and Bokeh Gallery, which I feature monthly exhibitions in each while showcasing both local and national artists in all mediums. I have had the pleasure of working with over 200 local arts and curated over 60 exhibitions. Curating at the monOrchid has definitely kept me connected with the local art community as well as connected me with the academic world and other industries including dance, music and fashion.
Favorite In Fashion.
Shoes designers I tend to favor include Charles by Charles David, Enzo Angliolini and Sam Edelman for heels, wedges and flats. My go to shoe for hosting events and gallery receptions are my black wedges from Charles by Charles David.
Currently, I really love TopShop and Astr for their design, colors and cut, which gives my wardrobe a fun pop. My favorite garments are my LRD (Little Red Dress) and LBD, both are by Taylor and I bought them at Nordstrom's. I love a great handbag. My go to designers are Marc by Marc Jacobs and Kate Spade. Don't forget a great clutch, a must for those fancier evenings out and a perfect way to spice up your outfit.
How does art inspire your style? I love modern and contemporary art, which tends to favor bold colors, structure, sleek sophistication and minimalism, which I will then add a pop of color or texture to keep it exciting.
What is your style profile: Classicist, Minimalist, Mademoiselle, Contemporary, Glamazon, Bohemian, or Rocker? My style actually combines both Classicist and Minimalist. I love classic pieces with good construction that I can mix and match creating new looks, as well as a great shoe or bracelet, a fun pair of earrings or a simple necklace. I love the little detail in jewelry, the lines, stones, or metal.
Favorite In Beauty.
I keep makeup to a minimal, opting for a great eye shadow and mascara and a sheer lip gloss. Occasionally for a more formal evening out I will pick a lightweight foundation, eyeliner and maybe a red lip for a more dramatic affect.
Kate Spade perfume "Live Colorfully" or Chanel "Chance" are my current favorite fragrances that are fresh, light and flirty. In terms of my skin I rely on a good moisturizer since Arizona is so dry. I use Korres Wild Rose, an all day moisture face cream from Greece. I love the all natural ingredients, and fantastic aroma.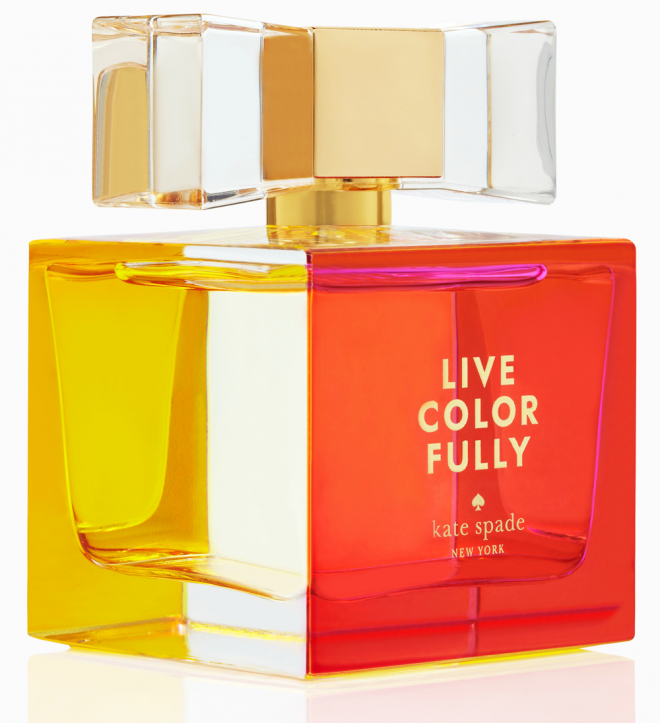 Favorite In Entertainment.
I love venturing to museums and galleries all around our Valley with my three children, exploring art of all varieties. Some of my favorite venues include Tempe Center for the Arts, Mesa Contemporary Art Museum Scottsdale Museum of Contemporary Art, Phoenix Art Museum, ASU Art Museum, and so many great galleries located in downtown Phoenix along Roosevelt Row and the Grand Avenue Arts District including the Eye Lounge, Treeo Gallery, Modified Arts, Five15 Arts, Chartreuse and of course The monOrchid. I love reading art history books and artist biographies. Most recently I finished "Portrait of an Artist: A Biography of Georgia O'Keeffe"
What style of art do you create? My artwork focuses on painting primarily acrylic and oil centering on nature and abstraction. My artwork focuses on abstraction of form through the use of line and color working with acrylic paint on canvas. It tends to work in a series—currently I'm focusing on three including "Layers," "Abstract" and "Floral," which explores various themes such as complex human nature, freeing oneself from the constraints of the known and exact, and lastly nature highlighting flowers we see everyday.
What inspires you as an artist? My art is inspired by beauty, nature, color and music—not necessarily in that order.
If you could curate an art collection comprising any artist past or present, who would it be and why? I would love to curate the work of Georgia O'Keeffe, an incredible artist and woman whose work and life were incredibly inspiring, dynamic and fascinating. Her artwork has fueled both my passion for art history and painting.
Who is your Hollywood Heartthrob? I love film and grew up watching classic films with my grandmother, which turned into a deep love of the cinema. I love going to the movies or just watching one at home. I love how a great film can transport you to another place and introduce you to so many new and interesting things. Some of my favorite past and present Hollywood heartthrobs include Paul Newman, Carey Grant, Matthew McConaughey, and Theo James.
Favorite vacation spot. Laguna Beach, California is my favorite spot to vacation in the summer! I am so lucky to spend a couple of weeks there with my family every summer, fleeing theArizona heat for a bit of a reprieve. It is a delightful community with beautiful beaches, great local restaurants and shops, and completely tranquil. I love that I am able to share a bit of my childhood and create wonderful new memories with my children.
Favorite In Food.
My favorite food is sushi and my kiddos are a huge fan of it too! I also enjoy a good wine bar and love grabbing a glass of Pinot Noir, a bruschetta plank or a great Caprese salad at La Boca or Postino Wine Café—it's a wonderful place for my husband and I to have a date night.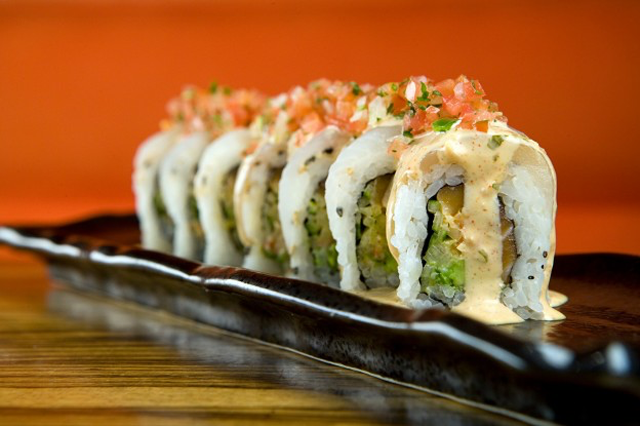 I love drinking coffee everyday with my drink of choice being a double shot of espresso with milk or a cappuccino. In the evenings, I like to enjoy a nice glass of red wine, preferably pinot noir.
Where is your favorite place to eat in the Valley and what do you like to eat there? We have so many wonderful local restaurants. I enjoy eating sushi at my favorite local spot Stingray Sushi with Chef Andrew Nam in Ahwatukee.
Favorite cocktail. A favorite cocktail would be an 'Old Fashion' or a martini with two olives. They are both delicious and my go-to cocktail, although I usually prefer to drink red wine, opting for a glass of Pinot Noir or Red Zinfandel.