YouTube sensation makes a musical comeback
Myriad music careers have been launched on YouTube, from Justin Bieber to Carly Rae Jepsen. Another talented singer to get noticed on the video platform is Savannah Outen. If you don't immediately recognize the name, you might want to stop right now and watch the video above for her hot new release "Coins."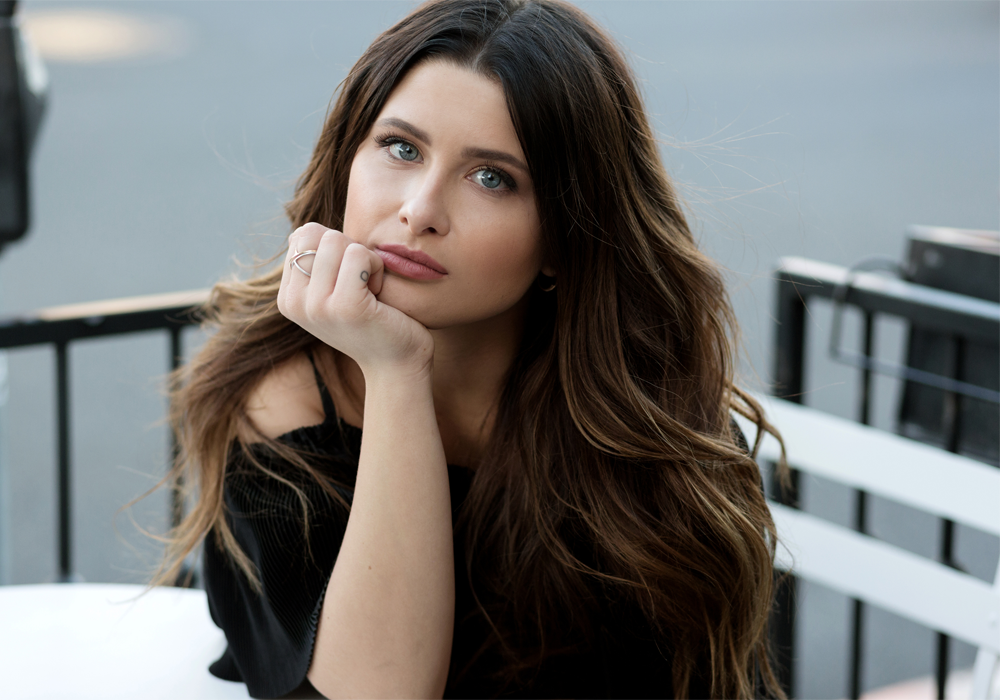 The Portland native, who says she's been singing since she could talk, first garnered fame as a teenager in 2007 when videos she shared of herself belting out rhythmic tunes–such as "Breaking Free" at a school talent show–went viral. Since then, the young singer has performed at the 85th Macy's Thanksgiving Day Parade, attended the American Music Awards, and had her single "Goodbye" become the highest rated song from an unsigned artist on Radio Disney.
After her initial success, the young songstress took some time off–fast forward 10 years, the 24-year-old has a new single, is working on releasing a new EP latest this year, and is collaborating on a contemporary jewelry line with Stilnest. I recently caught up with Outen for an exclusive e-interview to get intel on her rise to fame, her latest single, and to share her style faves.
There are a lot of people in this industry that have opinions and think they know what's best for you, but at the end of the day, the only person that knows what's best for you is yourself.
What is your favorite song you ever covered? I'd have to say, Jeff Buckley's version of Leonard Cohen's "Hallelujah." I love the way I feel when I sing it. It's such an emotional song with beautiful melodies.
Have you ever received a comment from any of the artists you have covered? Yeah! Noah Cyrus loved my cover of "Make My Cry," which was so cool to hear. X Ambassadors tweeted out my "Unsteady" cover which made my life! I met Taylor Swift one time and she told me that she loved my covers. But the coolest was when Katy Perry recently talked about my "Firework" cover in her live stream.
There's definitely a more mature sound to your new release "Coins." Is it a coming of age mantra for you? Thank you so much–I'm so glad you can hear it. "Coins" is all about embracing your true self. It's about loving your flaws and not changing for anyone. There are a lot of people in this industry that have opinions and think they know what's best for you, but at the end of the day, the only person that knows what's best for you is yourself.
If you could perform with anyone, past or present, who would it be and why? Elvis Presley or Justin Timberlake. Elvis had such swagger and soul and I think singing with him would've been amazing. JT is my #1 inspiration, so I'd love to write, sing, or just stare at him. He's so talented and smart.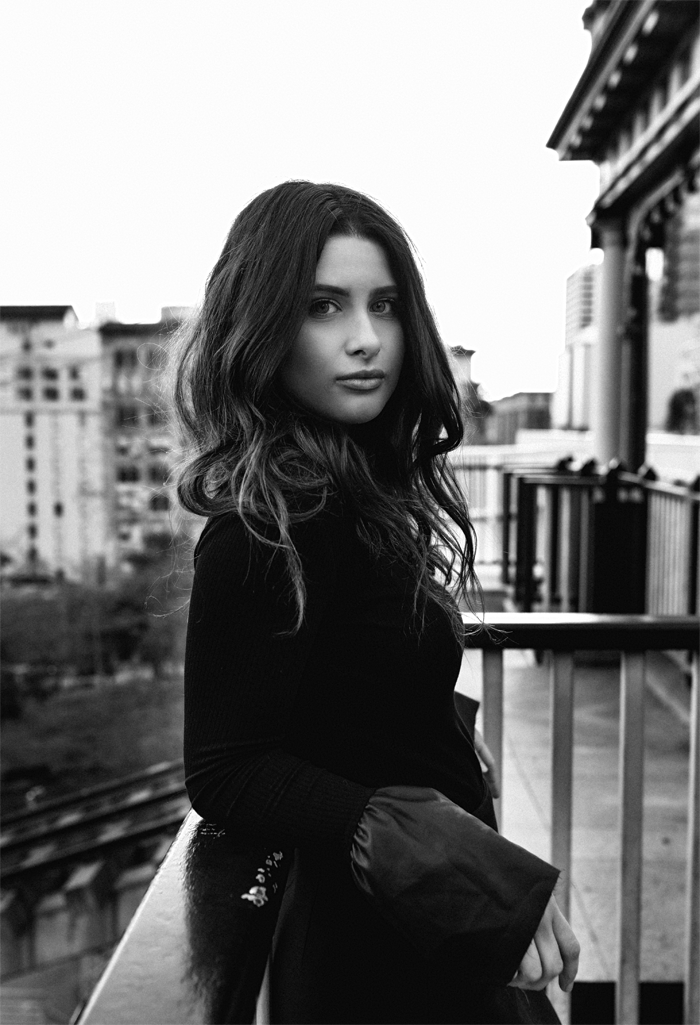 Who's your favorite boy band, past or present, and your favorite song that they sing? N*SYNC! Please don't make me choose. Every song of theirs is my favorite. I guess "No Strings Attached," "It's Gonna Be Me," or "Dirty Pop."
What is your favorite quote? This quote is from a fictional character named Carrie Bradshaw [Sex and the City] but it's still so good and so important to remember: "Eventually all the pieces fall into place. Until then, laugh at the confusion, live for the moment, and know that everything happens for a reason."
What would your fans be shocked to know about you? I feel very vulnerable right now but–I've never tried Nutella.
What would be doing if you were not singing? I'd probably still be in the music industry somehow–maybe writing for other people. Or own a cute little coffee shop.
If you were a Chic Spy Agent, what would be your code name? Grandma–all my friends call me Grandma because I'm always ready for bed by 8pm.
Talking style and entertainment…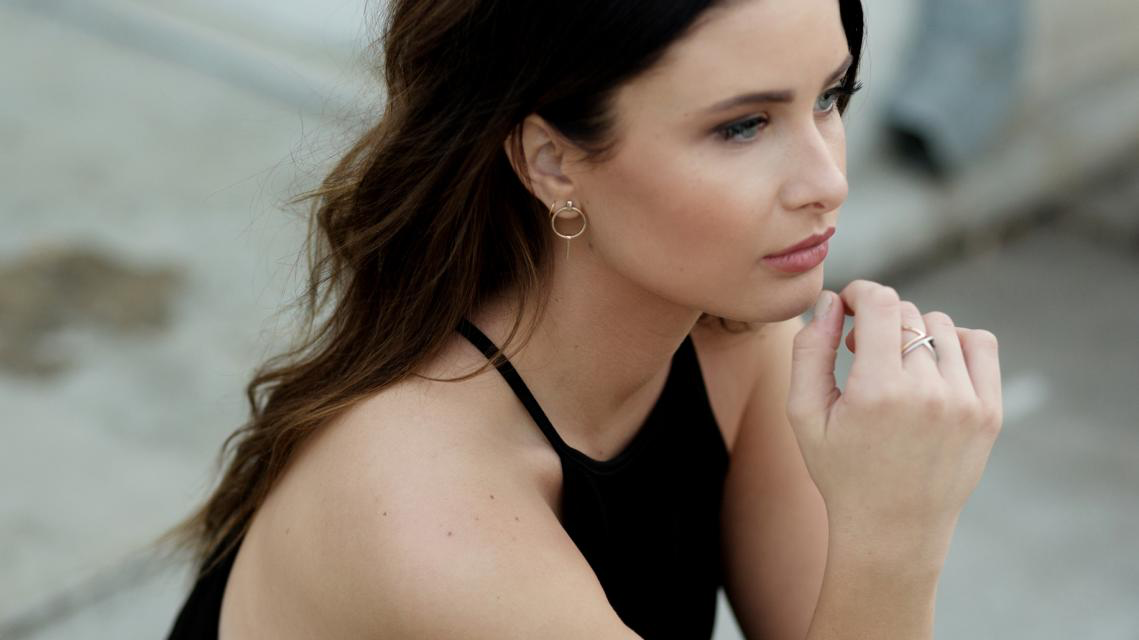 What is your style profile? Classic with a edgy vibe. I love wearing cool black dresses with different necklines, crazy arms, etc. and pairing that with some edgy shoes.
What's your favorite item in your closet? Definitely my All Saints bandage dress or this cool vintage black jacket I found at the Melrose Trading Post.
Favorite in fashion. I love knee high boots and a good black bag.
Flats or heels? Heels–they make me feel super confident.
Favorite in beauty. I love my Tarte 'VIP' lipstick. It's the perfect shade of a dark nude.
Favorite in entertainment. "Big Magic" by Elizabeth Gilbert. I seriously carry that book everywhere.
What are the top three songs on your playlist currently? "Lost In Your Light" from Dua Lipa ft. Miguel, "Want You Back" from HAIM, and "Dynamite" from Sigrid.
Favorite sweet treat. Dark chocolate, always. It's such a good pick-me-up.
Favorite place to dine. Panna II Garden in New York East Village. It's the coolest Indian restaurant and there are thousands of christmas lights everywhere.