Fall is right around the corner and there's much to celebrate
September is my favorite month of the year and there is plenty reason to celebrate. It's not only my birthday month, but it also kicks off my favorite season of the year, Fall.
In Fashion: This year Fall begins September 22nd and I'm already plotting my wardrobe: Military-inspired coat, check. Pleated leather skirt, check. Gray plaid leggings, check. Leather driving gloves, check. Admittedly, I was inspired by the Fall 2016 runway but this sartorial sleuth isn't a trendaholic, so I will be adapting these looks to my own personal style—and so should any Agent of Chic.
On TV: If you've ever seen the film "The Exorcist," you know enough to be frightened at the mere mention of the original 1973 film. Now a new series from FOX, also titled The Exorcist will be hitting the small screen September 23rd. Later this month I have an exclusive interview with the show's co-star Brianne Howey. She's accepted the mission to be a guest agent and will share intel on her style faves, the new series, and working with Academy Award-winning actress Geena Davis.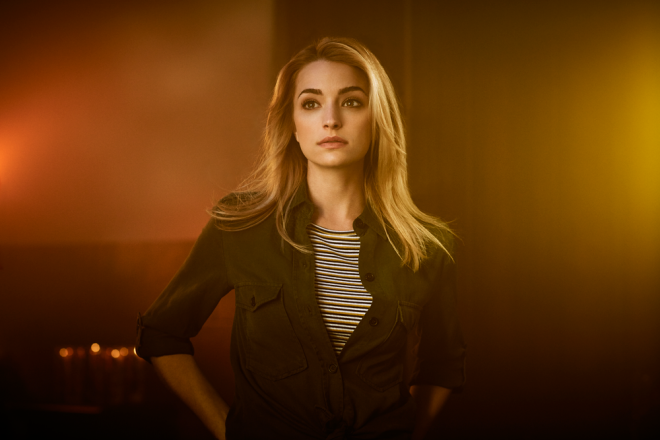 In Beauty: I have so much to share in beauty including a new Jimmy Choo fragrance, Max Factor's new line of cosmetics, face masks from YES To Carrots, and a variety of wipes from Savvy Traveler. I'm also on the hunt for a few fall essential to add to my beauty arsenal, from skincare to makeup. Time to go shopping!
In Film: There are myriad movies I've been dying to see in September including "The Light Between Oceans," which I screened last week and wrote a movie review. Coming this week Tom Hanks stars in "Sully," based on the airline pilot Chesley Sullenberger, who 'landed' his plane on the Hudson river, saving all passengers aboard.
Later this month there is "Bridget Jones's Baby" starring Renée Zellweger. If you've been wondering what's happened that whacky Brit and her love life, well obviously you can tell by the title, she's having a baby! I'm giving away priority seats for the advance screening in Arizona, Nevada, and New Mexico.
Another flick on my radar is "Snowden," about the NSA employee Edward Snowden, who infamously leaked thousands of classified documents to the press and fled to Russia for asylum. With Chic Spy Day just around the corner on October 5th, this is perfect timing for this covert film.
Image source: Fox Broadcasting Co., Universal Pictures