Entertaining read, satisfying ending, and if you like "Pretty Little Liars" you will love this book!
If you've read the book or watched the TV show "Pretty Little Liars," then you are familiar with the thrilling works of New York Times best-selling author Sara Shepard. Now she has a new book called "The Amateurs," which will be released Nov. 1st through Freeform. We've got intel from the upcoming release and have rated the book, so you know whether it should make your must-read list.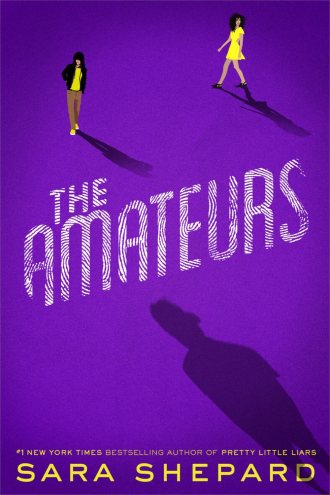 Plot: The story takes place five years and four months after the disappearance and unsolved murder of high school senior Helena Kelly. A post is made to 'Case Not Closed' website and leads to an investigation to solve the mystery the police and FBI could not.
There are three main characters: Seneca Frazier, an 18 year old girl intrigued by the puzzle of cold cases, who uses her "Spring Break" to see if she can help solve this mystery; Madison "Maddy" Wright is Seneca's best friend and her CNC website buddy. They share a love of solving cold cases and each other's secrets. The victim Helena Kelly is a high school senior. She's beautiful, wealthy, popular, fashionable and knows how to keep a secret. The connection Seneca has with Helena is part of the mystery of the book, you have to read it to find out—they both have secrets.
Engagement: The plot of initial pages moves along slowly, almost enough to make you put down the book, but the story quickly picks up in chapter three and once it gets going, it is something you want to finish! There are a lot of similarities to "Pretty Little Liars" premise—someone has gone missing, and is then found dead. Various characters are thought to have 'done the deed' and there is a group of friends trying to solve the mystery.
While the characters are not quite fully developed, the storyline is always moving at a good pace. Much like "Pretty Little Liars," the 'villain' in the "The Amateurs" is in the shadows and you never quite know who it is but many characters in the story fit the profile at one point or another. The book is a quick and entertaining read, it's not deep and doesn't really fully develop the characters, but it keeps your attention enough to finish, and the ending is satisfying. If you like "Pretty Little Liars," you will love "The Amateurs"!
Style: The story takes place in Dexby, CT, the hometown of Helena Kelly. Dexby, a fictional town, is a very wealthy suburb in Connecticut. The homes range from upper middle class dwellings to grand estates. Other than Helena, attention to style was not so much a priority, but the status of the characters is easily identifiable as coming from wealthy families, except Seneca who is middle class.
RADAR RATING
Plot -

7.5/10

Engagement -

7.5/10

Style -

7/10