"The Exorcist" co-star shares intel on her style faves and working with Geena Davis
If you've ever seen the film "The Exorcist," you know enough to be frightened at the mere mention of the 1973 film. Now a new series from FOX, inspired from the classic horror, will hit the small screen on Friday, September 23rd. To get intel on the new series, I invited "The Exorcist" co-star Brianne Howey to discuss her new role, dish on working with Academy Award-winning actress Geena Davis, and share her style faves.
How did you get into acting and what was your first acting role? I started doing theatre and improv in high school, which then led me to continue studying at NYU's Tisch School of the Arts. My first audition was for the CW's 90210. I remember being very nervous and showing up way too early. I went in for the role of 'Girl in Green' and ended up booking a different role with a name, Stacey.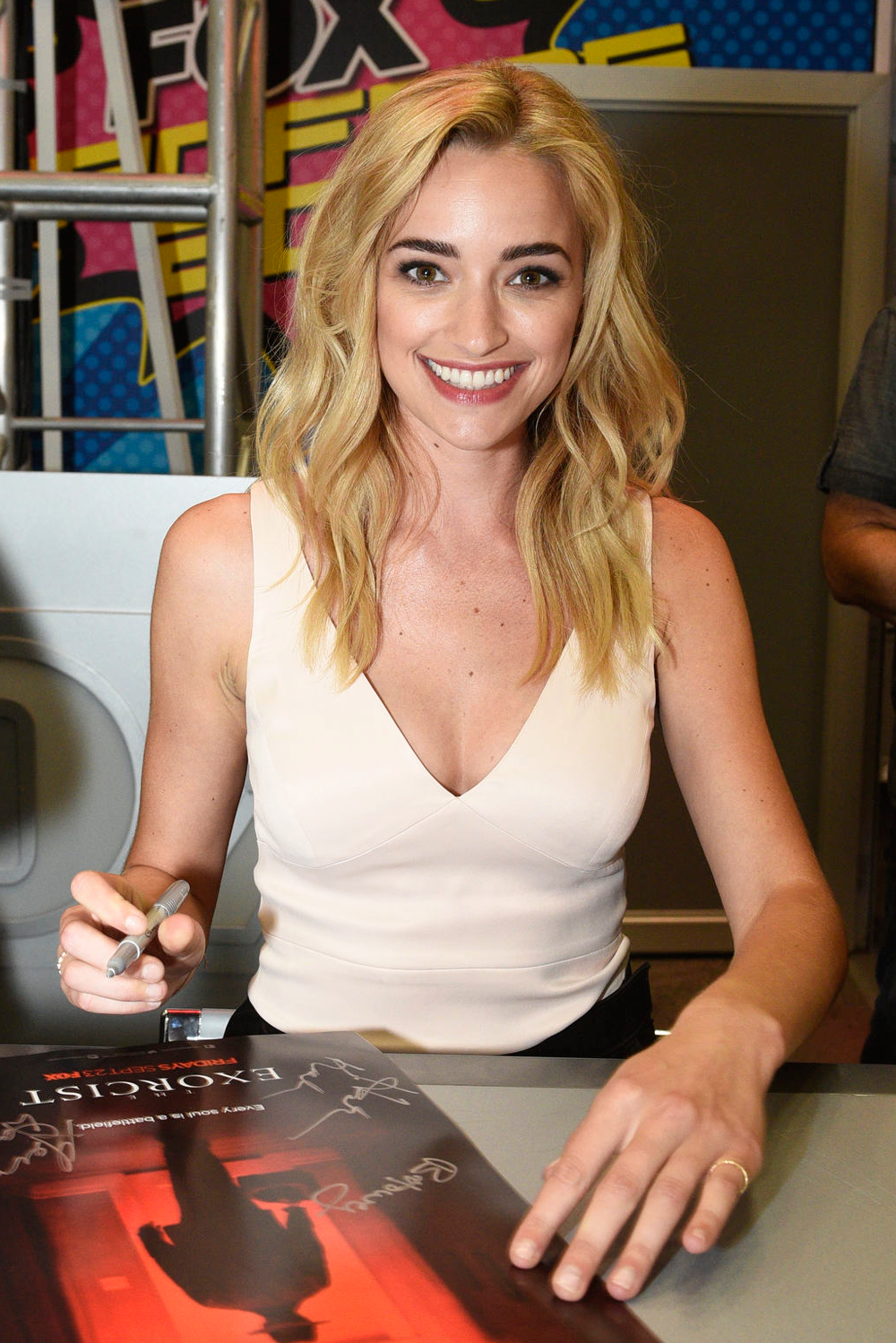 "The Exorcist" is based on the iconic horror film. How did you land the role of Katherine on the TV show? A lot of auditioning! It's a great script with great casting directors. Once I read the audition sides I knew it was a project I wanted to be a part of. I just had to show up and do my thing.
Have you seen the original film? I have. I watched it right before we started shooting the pilot to get "into the mood." I was alone in my hotel room though so I ended up keeping all the curtains open, lights on and the volume very low.
What is it like to work with Academy Award-winning actress Geena Davis and play her daughter? It's exciting, you want to glean as much as you can from her.
Do you identify or relate to your character in "The Exorcist"? I do. Kat is ambitious about her future, passionate about those she loves, and wears her heart on her sleeve.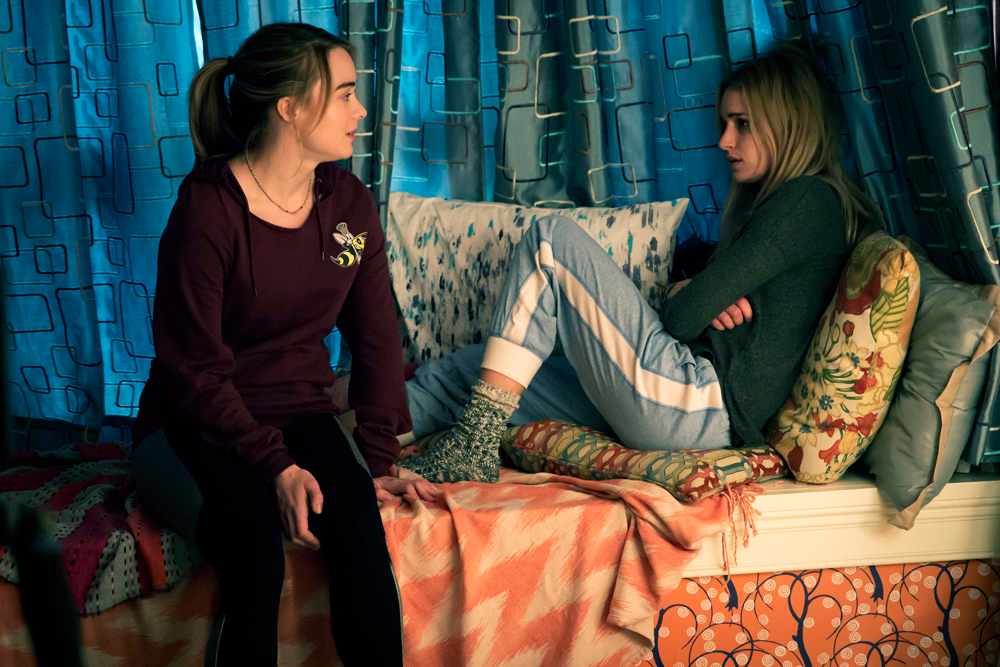 You were also in "Scream Queens." Are you drawn to roles in horror-themed shows? My family keeps asking the same thing. I think they're ready for something lighter. I do love any opportunity to go all out with special effects make up. I'm constantly in awe of what they can create.
What is the best advice you've been given as an actress? Act on the line or it'll get cut. TV moves fast.
Favorite in fashion. Anything from Reformation.
What item in your closet do you wear the most? At the moment it's my Sandro suede jacket. Digging the 70's vibe.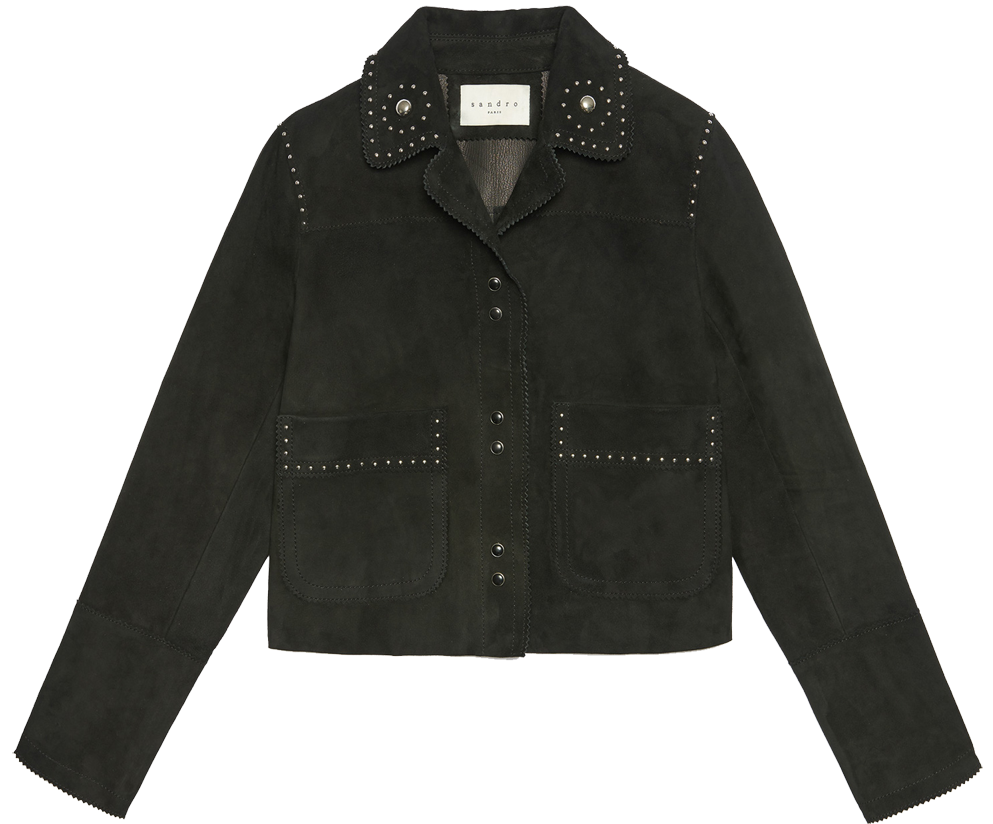 What is your style profile: Classicist, Minimalist, Mademoiselle, Contemporary, Glamazon, Bohemian, or Rocker? I'd say I'm more of a minimalist. I love a chic and timeless look.

Favorite in beauty. Voce Refresh Me dry shampoo—it's a lifesaver.
Favorite in entertainment. Currently binging Mr. Robot. I can't get enough.
Finish this statement. When I'm not acting, I'm … Traveling.
Favorite vacation spot. New York. It's not relaxing but it is my favorite place.
Favorite in food. There's normally a chocolate dipped coconut Luna bar floating somewhere in the bottom of my bag.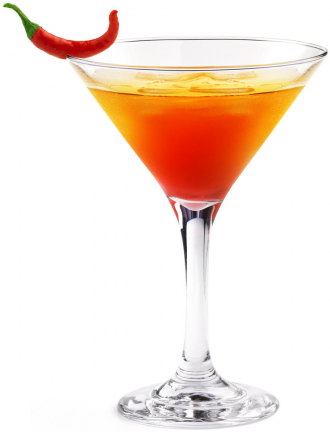 Favorite cocktail. A spicy margarita, or anything tequila and anything spicy.
What would we be shocked to know about you? There was a point in time where I really thought my calling was to be a saxophone player. Turned out I wasn't any good and my reeds were always broken.
If you were a Chic Spy Agent, what would be your code name? Miss EsBRIonage
Image source: Fox Broadcasting Co.