Vogue editrix makes Queen's New Year Honours list and is knighted
American "Vogue" Editor-in-Chief has been awarded Damehood. In the states, she has reigned as fashion royalty for quite some time, but now, Queen Elizabeth II has made it official, awarding Anna Wintour Damehood as part of the Queen's New Year Honours list. In 2008, Wintour was appointed Officer of the Order of the British Empire (OBE), so this was inevitable. With all her sartorial accomplishments, it's no wonder she's received such high honors, after all, she has launched careers of British designers such as Alexander McQueen and John Galliano. Even the Metropolitan Museum of Art in New York recognize her contributions to fashion, naming their Costume Institute 'The Anna Wintour Costume Center' in 2014, after she raised more than $125 million for the wing.
Her penchant for ruling "Vogue" with an iron fist hasn't gone without notice either–remember that little movie called "The Devil Wears Prada"? It was loosely based on her. And, her compensation is a jaw dropper too–it was rumored on
how much money Wintour makes
, hovering around $2 million per year plus a $200,000 clothing allowance.
But before we start salary shaming this iconic editrix, it's fair to mention that she has also been appointed the Artistic and Editorial Director for all Conde Nast publications. With a fashion agenda as vast as Wintour's, she understandably needs to be very high-brow when it comes to her style. Here's how much we surmise it would cost to be Anna Wintour.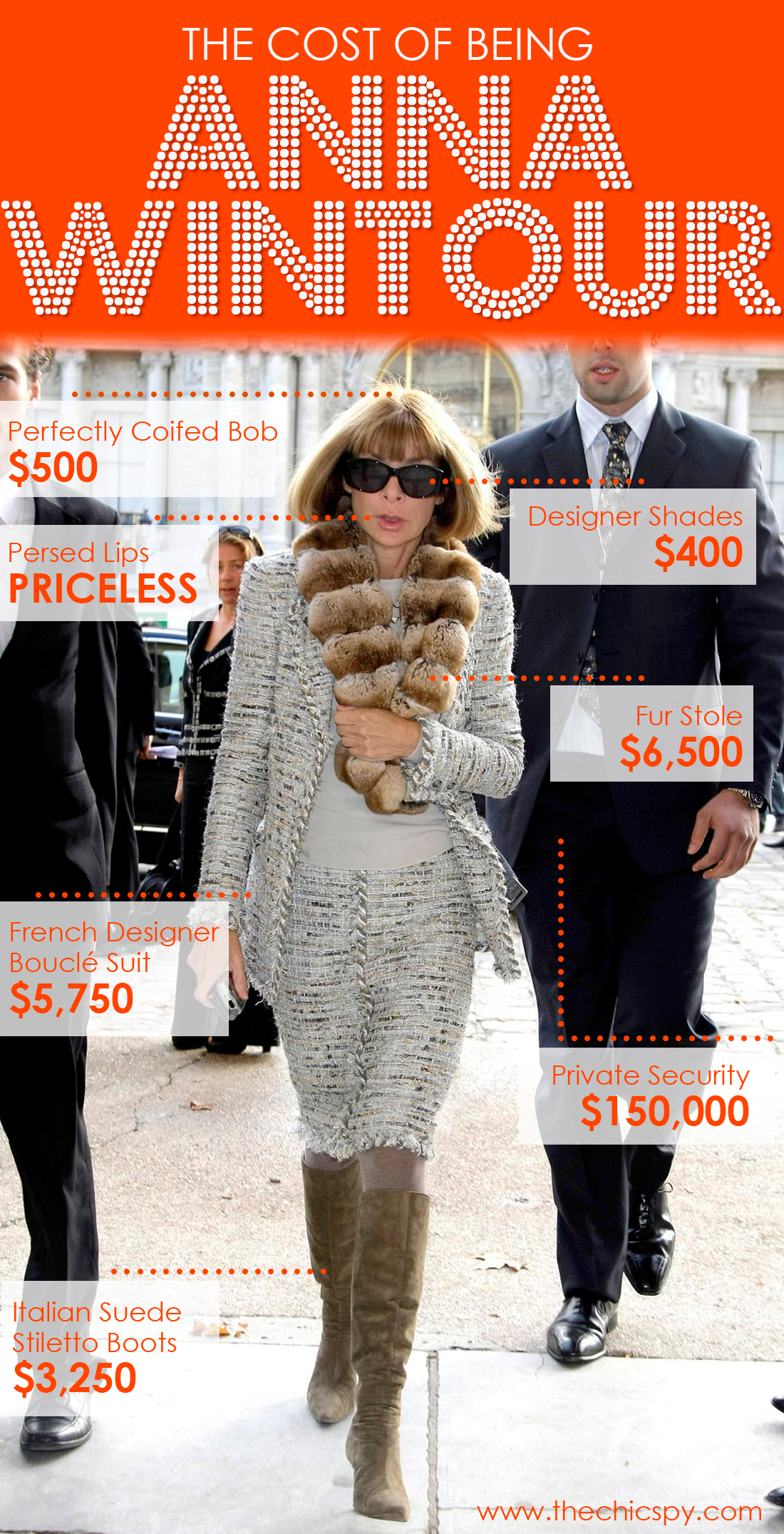 Image source: vogue.com