Former operative a.k.a. CIA Spy Girl shares intel on her style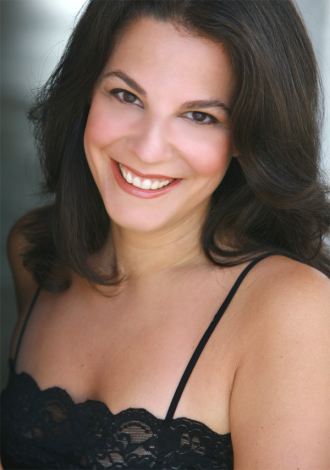 Move over onscreen spies, there's a real spy in town. From the confines of the Chic Intelligence Agency (C.I.A.) I have an exclusive interview with former CIA operative Emily Brandwin. Known as CIA Spy Girl, Emily has lent her expertise to TV shows, been featured in magazines such as Marie Claire, and now, she has accepted the mission to be a Chic Spy Guest Agent.
Via an exclusive phone interview, Emily schooled me on the differences between the terms spy, officer, agent and asset—I might not watch a spy flick quite the same again! Technically a spy isn't a spy, but rather a case officer who is assigned a mission overseas to recruit informants, who become the spy or the asset. Emily didn't dish on anything too top secret of course, but she did give us a peek inside the world of espionage from a spy girl's view, and it is riveting!
Favorite In Fashion.
I go a little crazy at Rebecca Minkoff sample sales. I also love a lot of Rag & Bone. But I like Minkoff head to toe because its about form and function—I get a lot of use out of her stuff like my black crossbody bag. I'm obsessed with this bag!
How close do we come to major catastrophes on a daily basis, but some heroic spy or covert team saves the day? The CIA has successes every single day and you don't hear about it. It's important that people realize that the majority of the officers who work at the agency are really patriotic. They could be making a gaziliion dollars in another job, but work for the government to give back to their country.
Before working for the CIA, you were a comedian. Did that stint help with your role as a spy? I was an improv comic. The skill of working in improv and thinking quick on your feet was invaluable. You have to be spontaneous and in the moment.
What motivated you to want to work for the CIA? It wasn't something I planned to do. My mom offered me free rent if I applied for the job she saw on their website. She was a secret fan and even suggested we be a mom/daughter team. I thought they would never hire a theater nerd like me.
What was your job? My first job was vaguely titled Theatrical Effects Specialist. It was so broad I thought I would be teaching acting to spies. The first day I discovered what it actually was—working with a team of people, who created disguises. I did this for a short time and was recruited to be a operations/case officer. I then went to The Farm and did all the training.
What is The Farm? Name they give to the training facility where they train officers.
Were you considered a spy? Not a spy, but an operations or case officer—the person who recruits the spy.
Favorite Vacation Spot.
I'm a voracious traveler. Japan, I love love love! Thailand was amazing. So was Spain. Barcelona was like a movie. Italy is the same, like its dusted with magic. I like to travel to places that smell, look, taste, and feel like I'm somewhere totally different.
Are the disguises similar to what we see in films such as "Mission Impossible"? Certain movies do disguise a disservice like in "Mission Impossible," where they are ripping off faces. My favorite show is "The Americans." It is amazing! It's the only show that uses disguises in a fun and accurate way—not some hokey thing. You see it being integral to the portrayal of the character.
You also went abroad for missions. Where have you traveled? That's one of the things you can't talk about, the places you have been. If your cover were ever revealed, you could be PNG'ed (persona non grata) and never allowed to return. Your spy and their family could be harmed. Protect your asset at all cost!
Favorite In Food.
Anything in the carb category. My dream would be a bagel with a biscuit chaser. I like Thai, Vietnamese, and Japanese. When I travel, I like to find snack food in that country.
What's the most interesting snack you've tried on your travels? A crunchy fish-flavored snack in Japan.
What is your favorite cocktail? Anything with bubbles, like champagne cocktails. Once I created my own version of the Greyhound with Fresca, vodka, and a twist of lime. I also like Saki— the cheaper the better.
How glam is it? It's not, it's so not! I never looked like Sydney Bristow in "Alias." Jennifer Garner looked hot. It was never like that!
In the Marie Claire article "The Spies Who Tried To Love Me" you dished on what it was like to date in the CIA. Do you believe the skills you acquired being a spy helped you navigate relationships and get inside a guys psyche? It's one of those subconscious things. Being a spy isn't physical, it's a mental game. You're learning how to assess somebody and see if they have info and being able to draw that info out of them, and do that exceptionally well. I figured out a way to decipher a guy that I was dating, who was lying about his name, age, and being a college graduate. I wouldn't have minded, just the fact that he was lying. Every Monday and Tuesday he disappeared. I pieced things together, broke him down, and he admitted that he gets his toupé serviced on those days. It was like a bad Maury Povich moment.
Did the guys resemble onscreen spies such as James Bond (Daniel Craig) and Ethan Hunt (Tom Cruise)? If they were, I would never have left (laughs). Some of them have pumped up egos and buy into it, which they do need to be confident. But the truth is, they're doing a job and some let the job define them and it's not good to do that.
Favorite In Beauty.
Jo Malone scents—they are not too perfumy and wear very well. I discovered Malone while in London with my husband. I love Sephora, it's like a candy store. I love trying new things and being a Sephora insider.
Did people know what you did when you were a spy? I couldn't tell people what I did, I had a cover job, but I can't say what that was. After I left I could tell people what I actually did. It's called rolling back your cover.
When on a mission, did you have input in creating a persona? You do have input and I created a great backstory.
How did your husband respond when you told him? We had a phenomenal first date, but he trumped me when he told me he was a bone marrow donor and saved someone's life. My husband is crazy funny, but he's not only funny he is smart. He's a compassionate volunteer with Make A Wish Foundation. I'm impressed by him all the time.
How are women spies perceived? Are there some of the same issues we hear of in mainstream, such as the glass ceiling? It use to be. They're really very good about trying to broaden who they hire and women have a seat at the table. Certain careers are still male dominated. But women are more disarming and when someone sees a man and woman they assume the man is the spy. It's just good business to have women in espionage.
We've heard words such as mole and asset. What are some cool terms used in the agency? I love 'honey trap'!
Is that like 'honey pot' and does that actually happen? It was used to get intelligence, but it's old school and was used during the Cold War. Other countries would dangle a hot sexy woman to get a recruit. They could use it to manipulate or blackmail. But the CIA does not do this because it is emotional, it clouds judgement and gets in the way, which makes it impossible to do a job well—and, it's still a government job. Carrie (Claire Danes) in "Homeland" would not exist at the CIA.
Favorite In Entertainment.
I'm a huge musical theater fan. I loved "Hamilton," it's beyond! Our wedding had a Broadway musical theme. I'm hard core. We even named our tables after plays. I'm also a Patti LuPone fan.
Who is your favorite onscreen spy? Sydney Bristow and Jason Bourne.
What do you do now? My favorite thing is keynote speaking and being able to connect with people.
If you were a Chic Spy Agent, what would be your code name? I always wanted to pick an alias name that was dramatic like 'Emily Streisand' or 'Emily Midler' or even 'Desdemona'. Sadly, the CIA frowns upon that type of dramatic creativity.
Get more intel on Emily Brandwin at ciaspygirl.com and on Twitter at @CIASpyGirl.
Image source: Emily Brandwin