Twin bloggers SmartBlondes are having double the fun!
Have you ever met someone and thought, "Hmmm, they've got that something"? Well that's just what I thought—times two—when I met Lindsey, who's the oldest by three minutes, and Leslie Philp. Known as the SmartBlondes, this dynamic duo are charismatic with their own unique sense of style, and a penchant for striking cool poses in twinning ensembles. They are definitely the next big thing on social media, and have some super cool projects in the works. I recently caught up with the wonder twins for an exclusive e-interview to talk style, get intel on their booming biz, and why they think every woman is a unicorn!
On inspiration for 'SmartBlondes.'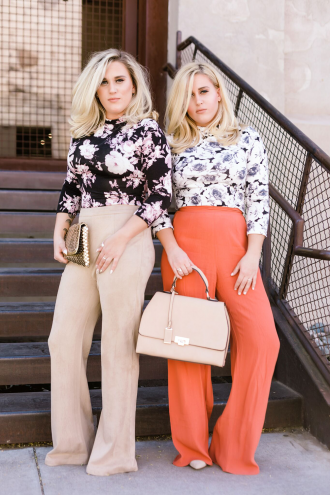 Lindsey: We started SmartBlondes to inspire and empower women. We love fashion and beauty products and wanted to share our knowledge of different brands we try out with our followers. We also want women to shine from the inside out. And what better way to do that than help them make their outside match their inside?
Leslie: SmartBlondes is our official brand name. What inspired us to start SmartBlondes is that we wanted to launch a blog from the perspective of the curvy woman as both of us are petite and curvy. Initially, it started as a blog and a place for both of us to discuss style and how we wanted women to feel empowered in their own lives. As time has gone on, our blog has evolved into a brand with an emphasis on starting local to expand to a global reach. SmartBlondes isn't just a lifestyle, fashion and beauty brand, it is a movement. We believe that every woman is a unicorn, unique in her own way. We want women everywhere to be leaders of their own lives.
On being a twin brand.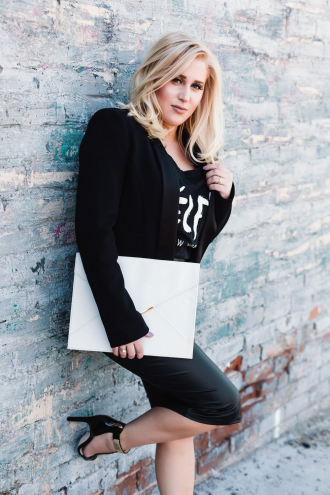 Lindsey: Being identical twins is amazing! Not just to have a partner in crime in life but for our brand as well. It helps us showcase how to wear a trend in different ways. That way our followers get more than one option of how we each styled a specific trend.
Leslie: Being a twin is unlike anything else and an amazing bond. Though we may look the same on the outside, we both have individual ways of thinking and that includes approaches to fashion. Being identical twins gives our Unicorn Army not one, but two ways to style the same outfit, beauty trend or shed light on a topic from different perspectives.
On being brand ambassadors.
Lindsey: Leslie and I describe ourselves as brand ambassadors and influencers. We work with brands like Forever 21, Go Jane, Dolls Kill, Urban OG—among others—to help push their products to the masses through our blog and social media. They also happen to be our fave places to shop, so it's a win-win.
Leslie: We are working with large affiliates as well as boutique affiliates. So as an example, we are brand ambassadors for large brands such as GoJane, UrbanOG, Dolls Kill, Forever 21, etc. and we make a percentage off of items sold through our network. On a local level, which we have now officially expanded into California, we work with many Arizona brands as influencers for clothing, beauty products and events. Every brand that we work with we make sure stays true to our vision for our company and the message we want to send.
What you'd be shocked to know about them.
Lindsey: I think fans would be shocked to know that I love horror movies and I have an amazing horror movie collection that I keep adding to.
Leslie: That I am a super secret romantic. I put up a pretty good front, but like on the low low. Give me all the sappy love stories you can and let's be in that cool gazing fish tank moment from "Romeo + Juliet"!
Cool projects on their radar.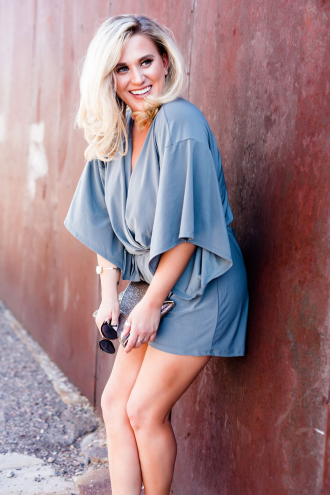 Lindsey: A cool thing on our radar is potentially doing an interview with "Tonight" in San Diego in the near future. We attended FWSD (Fashion Week San Diego) at the beginning of October and had a blast. So it'll be fun to go back to Cali and talk fashion.
Leslie: We have quite a few local projects in the works including launching a new day for blog posts devoted to athleisure as both Lindsey and I love the fashion and style of it. It's just bae. At the first of the year we also will be launching a trimonthly online magazine to feature our Style Unicorns—stay tuned for a partnership with ASU (Arizona State University) as well as update what SmartBlondes has been up to, what is trending in our world of fashion and beauty-wise.
When they're not striking a pose, they're …
Lindsey: When we're not striking a pose, we're at home being cat ladies in our unicorn slippers.
Leslie: Hanging with our cats and eating pizza.
Lindsey: Between the Mademoiselle and the Glamazon! I gravitate toward very feminine and flirty pieces but I also like to make a statement.
Leslie: I'm a Glamazon Rocker!
5 things in their handbag.
Lindsey: eos chapstick, Bath and Body Works gingerbread-scented hand sanitizer, KJ sunnies from Windsor, a Sugar Paper notebook for to-do lists and to jot things down at meetings, and my phone charger.
Leslie: Metal trim oval sunglasses, a bottle of Aleve, Can Can body spray by Paris Hilton, my laptop and my day planner.
Favorite in fashion.
Lindsey: Crossbody bags by Rebecca Minkoff—love!
Leslie: Absolute favorite fashion item is a body harness! They are just so versatile and can be worn with almost anything. Chokers are a close second because they complete a look.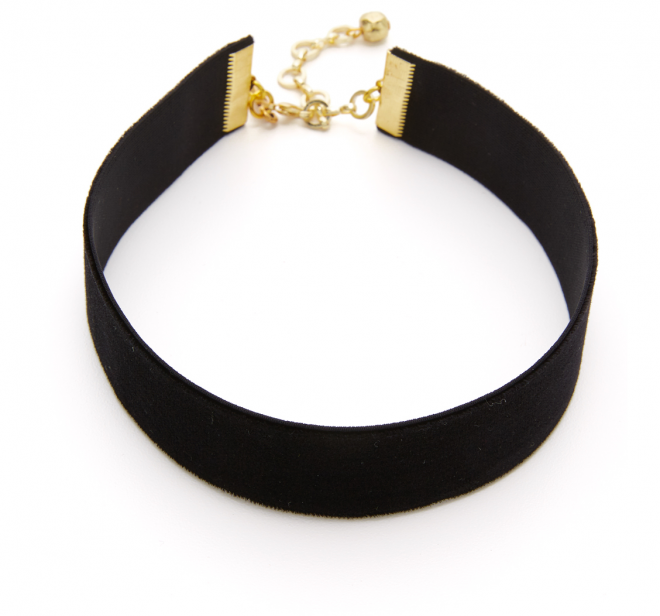 Favorite in beauty.
Lindsey: Lip liner by MAC in Oak. A go to for sure.
Leslie: Ardell or Eylure lashes. both are glamorous.
Favorite in entertainment.
Lindsey: I don't have a favorite book but my favorite authors are Nora Roberts and Lisa Jackson—romance and mystery! On TV, it's a toss up between "Law and Order: SVU," "Walking Dead" and "Game of Thrones."
Leslie: I wouldn't say I have a favorite book per say but I definitely have a favorite genre of books which is fantasy. I may be writing a series and putting my journalism degree to good use.
Favorite in food.
Lindsey: Mac and cheese—I'm a child.
Leslie: Flatbread pizza—carbs.
Favorite cocktail.
Lindsey: Vodka cranberry. But, I do love me some Moscato.
Leslie: Pear Bellini.
Favorite vacation spot.
Lindsey: Cali! Great weather, great vibe and the beach. Perfect!
Leslie: California, hands down. I love exploring cute little beach towns.
Chic Spy Agent code name.
Lindsey: The Chic Blonde
Leslie: Cat Eyes—like Crazy Eyes from OITNB (Orange Is the New Black)
For more info on the Smart Blondes, visit smart-blondes.com.
Image source: Smart Blondes Lindsey Philp (left) Leslie Philp/Photographer by Michelle Herrick