If diamonds are a girl's best friend, then shoes are definitely her significant other. Just ask footwear expert Meghan Cleary, a best-selling author and TV commentator.
From ballet flats to stiletto platforms, a shoe can say more about the wearer than words. Support by studies, Meghan has a theory that shoes can say something about the personality of the wearer. She shares her shoe commentary on a variety of online and print publications including The Hollywood Reporter and a program she created called Shoe Therapy TV. This spring, the shoe guru launched a line of footwear called called MeghanSAYS at Nordstrom that received rave reviews. I recently caught up with Meghan to get more intel on her shoe philosophy and to share her style faves.
What ignited your passion for shoes? When I was five years old I found a pair of baby blue wedge espadrille sandals with embroidery at Kmart—I coveted these like crazy. I knew that if I had these shoes, somehow life would be transformed, would be different, elevated somehow. I still believe shoes have the power to transform because they are the only item we put on our bodies that have a physiological impact on the way we walk, carry ourselves, and stand—who we are in the world.
What is your favorite shoe style? I oscillate between a ballet flat and a fierce pair of block heel pumps. I like to wear ballet flats for when I am zooming around getting things done, and I wear my pumps when I want to take it up a notch.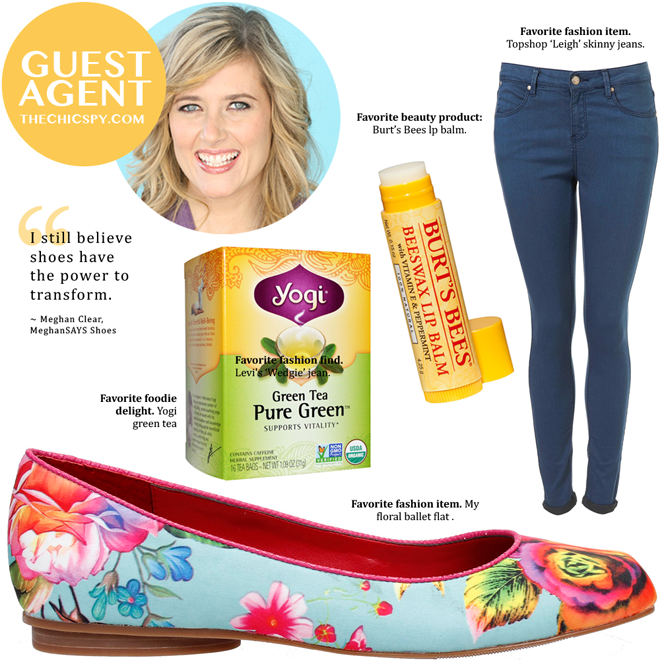 MeghanSAYS 'BTW' flats in Fuchsia | Topshop 'Leigh' skinny jeans in Mid Denim | Burt's Bees lip balm | Yogi green tea
Who is your favorite shoe designer besides your brand, of course? Oh, that's like choosing a favorite child! I love Jerome C. Rousseau, Azzedine Alaia, Sophia Webster, Malone Souliers—the list goes on and on.
What is the philosophy behind your book, "Shoe Are You"? The philosophy is that shoes reveal so much about a person's identity, which has actually been proven by a study from the University of Kansas. Shoes are a small bit of information, but you can tell a lot just from looking at them. Of course, for women shoes reflect our moods and doings for the day—men's shoes are defined more by specific activity.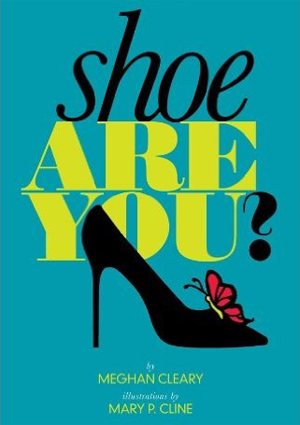 Shoe trend(s) you love and hate. LOVE: Square toe ballet flat. HATE: fur lined slides.
Favorite celebrity shoe you ever spotted on the red carpet. Again, this is like choosing a favorite child. I loved Gaby Hoffman in Rachel Comey for her total originality.
What is your style profile: Classicist, Minimalist, Mademoiselle, Contemporary, Glamazon, Bohemian, or Rocker? I'm like a classicist meets mademoiselle for business and Boho at home.
Favorite cocktail. I have gotten really into sipping tequilas. Tequilas you can drink straight—there's one I love called Riazul.
Favorite entertainment. "Togetherness" on HBO. Please bring it back HBO!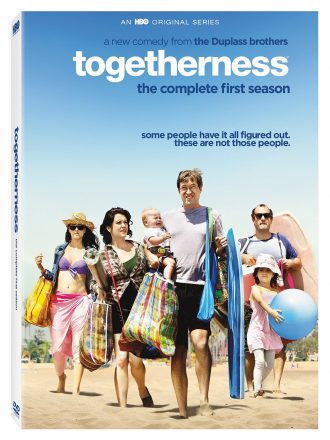 Favorite vacation spot and why? When it comes to total relaxation, I love nothing better than a good beach. Santa Barbara and Montecito have some of my favorites as well as Laguna, Miami Beach, the Hamptons and up North Michigan where there are some of the prettiest fresh water beaches ever.
Meghan's tips for selecting chic, but comfortable footwear:
Shop at the end of the day when your feet are their biggest. When you are shopping for stilettos, you always want to shop at the end of the day when your feet are their biggest. Think cocktail hour, 6-8 p.m. It's a good time to relax and a good time to get a more accurate read on how your stilettos are going to fit.
Balance, balance, balance. Like life, it is all about balance when you are shopping for stilettos. There are architectural details and actual negative space and physics that go into building a high heel and we can use this to our advantage when shopping for stilettos we are going to feel very good and solid in.
Don't be a heel. Heels are important to look at when you are shopping for stilettos for many different reasons. The first being that how the heel is attached to the rest of the shoe is absolutely key. The part where the heel is attached to the upper of the shoe creates the right amount of balance. Hilariously, this is called the breast of the shoe. And, the larger the breast of the shoe, the better the stiletto will be balanced. So remember, when you are shopping for stilettos look for big boobs.
If you were a Chic Spy Agent, what would be your code name? Agent Stiletto
To get more intel on Meghan Cleary, visit missmeghan.com, and her shoe line MeghanSAYS.
Image source: Meghan Cleary