GLOBAL — I've just spent the last week feasting on a Scandal marathon via Netflix and I am super hyped to watch the season premiere tonight. I never thought I would get so addicted to the political thriller, but after watching just one episode, I was hooked. If you're new to the series, like I was a mere week ago, let me give you a quick rundown. The show stars Kerry Washington (Django Unchained, Ray) as Olivia Pope, a former White House communications director who has branched off to start Pope & Associates, a crisis management firm where she savvily helps Washington, D.C. elite navigate their way through political scandals with her sharp-witted skills as a 'fixer.' Simply put, she fixes messes running the gamut from bribery and debauchery to espionage and murder. Working loyally by her side and at her whim are her associates whom she's dubbed "gladiators in suits" for their relentless drive and willingness to do whatever it takes to 'fix' a client while keeping their secrets.
You'd think someone in Olivia's vicarious position would have a clean closet, but that's far from the case; she's arguably harboring the biggest secret in the political capital of America as the mistress in a complex on-again, off again relationship with the most powerful man in Washington the nation, the President of the United States Fitzgerald Grant (Tony Goldwyn). Besides the skeletons in her own closet, which is chock full of designer confections including a Tory Burch trench, Max Mara dress suit, and Prada handbag), Olivia finds herself repeatedly enthralled in the lives of her associates whose backstories are so dicey, they too have been fixed at some time or another; from Huck (Guillermo Diaz), a former CIA hitman turned hacker to Quinn Perkins a.k.a. Lindsay Dwyer (Katie Lowes), a young lawyer with a girl-next-door persona and a developing penchant for the dark side.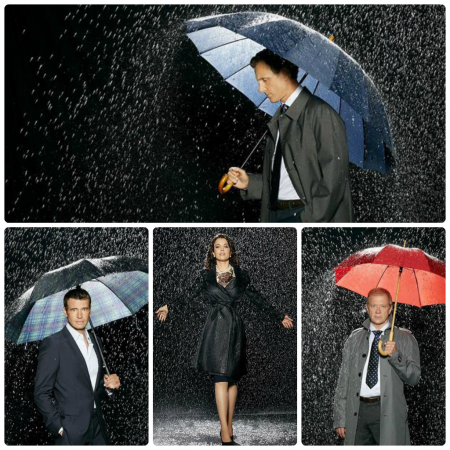 If you thought a few scandalous parades were rained upon the past two seasons, get ready for a downpour this upcoming season. New drama will unfold as we were made well aware in the season 2 finale when the leader of the ruthless CIA program B613 was revealed to be Olivia's father. There's also rumors Lisa Kudrow, who played Phoebe Buffay on Friends, will join the cast. I hope she's ready for the backstabbing antics of the elite political crowd because it's a far leap from her Friends' roots as quirky roommate to Rachel (Jennifer Aniston) and Monica (Courtney Cox).
And, if I had to pick a favorite character thus far it would be Olivia Pope and Cyrus Beene (Jeff Perry), the president's Chief of Staff who is a power hungry gay Republican who lives with his partner, a Democratic White House reporter. ​It's just the kind of cliffhanger drama I crave. I'm so enthralled with the show that by the end of the season, this sartorial sleuth might want to hang up her trench for a gladiator suit.
Chicly Yours,
The Chic Spy
(Photo credits: ABC Studios)